5 Tips To Improve 3PL Third Party Logistics Provider Performance
Is your outsourced Third-Party Logistics (3PLs) provider not performing as you have expected? Working with 3pls is an essential investment for your business, especially if you're a manufacturer. To be viable for your company, they have to bring in returns through high performance. This now begs the question; how do you improve their performance?  This is quite simple. Firstly, we should understand the 3PL meaning. So, follow through with this article to answer this question.
1. Assess Your Operations
You wouldn't know where and what to improve on if you don't know the underlying issue. 
Have a sit down with your 3pl provider and make a list of their operations, including how they're currently performing. Identify any gaps in their activities that may be stumbling blocks in their efficiency and that lowers the productivity of your outsourced team.
By assessing your operations, you can formulate effective ways to fill in these deficiencies.
2. Adopt The Right Technology for Right Third Party Logistics Provider
Many 3pls software are available that you can utilize to ensure the efficient performance of your 3PL logistics provider.
Some of these platforms have tracking tools that enable you to track the goods in transit. With this ability, you're able to see the amount of time it takes for a designated driver to deliver goods in a given area and the number of stops made along the way, among others. With such monitoring, you can pinpoint areas that need improving to increase performance when it comes to customers' deliveries. In some cases, drivers of 3pl providers improve their performance because they know that they are constantly monitored.
Moreover, most 3pls software allows for data consolidation. With the software in place, your service provider will be given comprehensive information such as goods that need to be delivered in a particular route. This will significantly eliminate the back-and-forth trips to make on a given day. These often waste too much time, increase shipping costs, and reduce the number of deliveries. 
Cloud storage data is another feature that 3pl tools provide. With cloud storage, you and your service provider can easily and quickly access client or business information anywhere and live the 3PL meaning accurately in your lives.  Do note that time spent traveling from one office to another wastes time and resources that could've been spent performing tasks you hired them for. Using the cloud, data is also updated in real-time, eliminating any possible errors. When data inaccuracies are reduced, your 3pl provider will also spend less time rectifying mistakes and get more deliveries done promptly.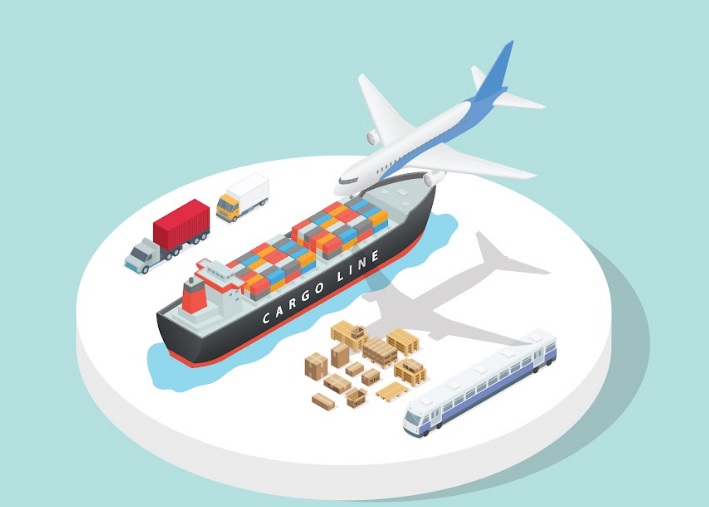 3. Practice Proper Communication
To ensure optimal performance for third party logistics provider, both parties must come to an understanding, which is only possible through clear communication. 
Spell out the tasks you need them to tackle day-to-day as well as your long-term goals so your partnership lasts. As part of practicing proper communication, you should each lay out what you expect from each other, including responsibilities, reports, communication channels, customer service standards, among others. 
With each party knowing correct 3PL meaning what's expected of them, there'll be no redundancies that arise due to confusion, conflict, or the lack of know-how.
Create a friendly work environment where any team member from your 3pl provider can approach you and inform you of any issues they're facing that are affecting their performance. With this, you're able to address the problems amicably, increasing their performance and productivity.
4. Set Performance Standards for Third Party Logistics Provider
These standards provide a platform against which you can measure the performance of your 3pl provider. 
To ensure the efficiency of this approach, standards or performance metrics should be quantifiable. Base these standards on the operations your provider does for your business. For example, in the context of shipping, you can set the minimum number of deliveries for a given period and the maximum time a trip should take depending on the destination. You can easily measure these standards.
For this to really work, work with your 3pl provider in setting these standards. This will guarantee that your metrics are realistic and achievable. 
Remember that well-laid out performance standards allow for accountability. It gives you a platform to call out on any under-performance by your 3pl provider and better analyze your current statistics. 
5. Have Regular Check-Ins
Besides your usual monthly or quarterly meetings to discuss progress and operations, may want to include regular weekly check-ins. Weekly check-ins are a proactive approach to improving business performance. Instead of waiting for a disaster to happen, you will be able to act on challenging situations while it is in the initial stages, or even before it happens. Early solutions to problems can guarantee you that they can continuously provide you and your customers with good service delivery. 
During these meetings, allot time for each party to discuss issues and challenges. So, ensure the regular check-ins are as brief as possible to prevent time wastage that affects your provider's productivity.
Conclusion
Improving the performance of your 3pl third party logistics provider isn't a daunting task. But one should understand the 3PL meaning to improve it. The discussed tips are easy to implement into your daily operations. While you improve performance, it is also good to remember that you can replace them if they do not suit your business needs. As you are making such an investment, your 3pl provider should fully meet your needs and standards without compromise.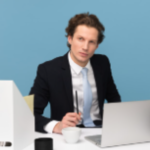 David Rigamon is a consultant in the life sciences and digital marketing space as an Agile Coach. Previously in financial services as a consultant for systems implementations. He is working for Harwood Agile Consultancy.
Tags:
improve third party logistics performance
increase 3PL performance
third party logistics companies
third party logistics provider