Boosting Your Customer Experience Strategy Via Social Media
Over half of the world's population uses social media platforms. So, if you are a business owner, you have to target people online when running your customer acquisition campaigns. That is one of the best ways to bring in new customers and rake in more revenue. A part of such a growth strategy needs to include a good customer experience set of processes. To be precise, you also need to use social media to boost customer experience. Your customer experience strategy needs to be comprehensive enough to include actions on social media platforms. So, let's see how exactly you can improve customer experience strategy.
You need to post regularly
We are all customers, regardless of our professional titles.
We all want relevant information that appeals to us as individuals, whether it's an article, a photo, a video, a commercial, a contest, or an announcement. When we are presented with irrelevant content, however, we're more inclined to ignore it or, in the worst-case scenario, unfollow, unsubscribe, delete, or stop doing business with a company.
Content on a brand's social media page should be highly relevant to its clients for customer experience, and it shouldn't be shared so frequently that it becomes a bother, imposition, or hindrance.
The content you post has to be relevant and you need to post it at the right time. For instance, if you have an active Instagram page, you should post interesting, relevant, and valuable posts regularly. 
But you shouldn't overdo it. That's why you need to determine the best time to post on Instagram, i.e. when your followers are most likely to interact with your posts. Also, repeat the same set of processes for every single platform you are active on.
To make this easier for yourself, you can look for a good content scheduling tool. These tools will automatically upload your content according to the timeframes you set yourself.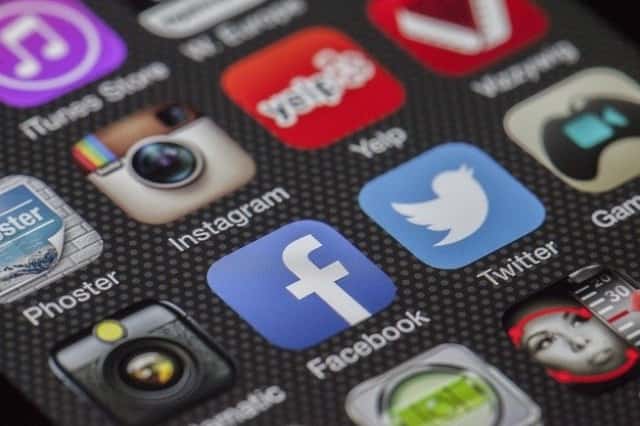 Know that social media game never stops
Unlike a storefront or online customer service, social media presence is a continuous process that operates 24 hours a day.
Customers may provide feedback or start a live chat at any time of day or night, and the immediacy of social media creates a sense of urgency. Customers want to be contacted in real-time, or within hours of publishing on a company's social media page.
Time is crucial in this, and it will be the primary cause of negative feedback, so always aim to complete all inquiries as fast as possible. Be receptive to all of your feedback.
Businesses should have someone available to respond to customers at all times to improve the customer experience and reap the greatest benefits from a social presence. That's why choosing the appropriate employee with the proper attitude and talents is critical.
Try to establish a natural connection with your customer experience strategy
You must be prompt in your responses to inquiries. And while you may believe that automation is the answer to quick responses, some studies suggest that you should proceed with care before replacing all of your agents with chatbots.
According to numerous surveys, many consumers consider it important that a human handle their inquiry rather than a programmatic response. Only a few customers claimed it was "not important," while the majority said it was "somewhat important."
This implies that there is still apprehension about automation. With many people believing that a human agent would be more effective in solving their problems.
Social issues matter
We live in an era where brands cannot remain silent on social problems anymore. Customers are more likely to support a company that has a clear mission that matches its own values. 
Businesses that take a stand and make decisions that are consistent with their declared goal, values, and character demonstrate that their claimed mission, values, and character are genuine. Companies can do just that on social media, which is a great place to start.
Millennials and Gen-Z customers place a larger value on culture than on economics. So culture and social values are extremely essential to them. Remember, you have to cater to this particular preference with your customer experience strategy since these groups make up the biggest portion of the consumer base worldwide.
Switch, switch, switch
Due to worries about privacy and personal data, an agent on social media may be forced to redirect a customer to private messaging to handle an inquiry. This might be a major stumbling block for customers.
Keep in mind that many people who mention brands on social media don't truly follow them. People may become irritated if you switch to DMs. Because it may require them to take extra actions. Such as following your account and having you follow them back.
Taking a public interaction into a private arena where there's no guarantee they'll obtain a suitable answer can also cause conflict.
Although it may seem counterintuitive, transferring the consumer to another channel, such as providing an email address or asking them to follow a link to a live chat window, might be a preferable option.
Final thoughts to improve customer experience strategy
Social media's nature encourages self-expression and dialogue and boost customer experience. And it is used by about half of the world's population to improve customer experience strategy.  It's hard to think of a better environment for businesses to get to know their customers, build brand loyalty, get honest, actionable feedback, and show off their human side.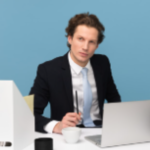 David Rigamon is a consultant in the life sciences and digital marketing space as an Agile Coach. Previously in financial services as a consultant for systems implementations. He is working for Harwood Agile Consultancy.
Tags:
how to improve customer experience through social media
improve customer experience through social media
improve customer experience via social media