5G Technology Disruption: Why Does Your Business Need To Be Ready For It
Even before its global implementation, 5G technology is all the rage these days. From researchers and government policymakers to business and telecom leaders, everybody's referring to 5G as the next big thing. There are many benefits of 5G technology such as being energy efficient which make it appealing for businesses to invest in.
According to a study by IHS Markit, 5G will contribute an estimated US$13.2 trillion to the worldwide economy. Fostering a rise in the Internet of Things (IoT) and connected ecosystems, 5G is expected to impact almost every aspect of our lives, especially IT-intensive organizations. With so much going around, what does 5G entail?
What is 5G technology?
Called the fifth generation of mobile communication, 5G technology is a global wireless standard that is designed to virtually connect everything ranging from humans and machines to objects and devices.
5G has a more unified interface than 4G LTE. It offers greater capacity to deliver seamless experiences and services, innovative network deployment methods, and next-generation integrations between the real and virtual worlds.
Many businesses have already done 5G technology implementation in their operations. As of September 2021, there are 180 global deployments. Some countries also plan to auction mid- and high-band spectrums to accelerate its rollout. Network operators and device manufacturers have started to deliver on their promise of 5G implementation by introducing gigabit per second network rates and developing industry 4.0 applications.
Here's how the top vendors in the market are contributing: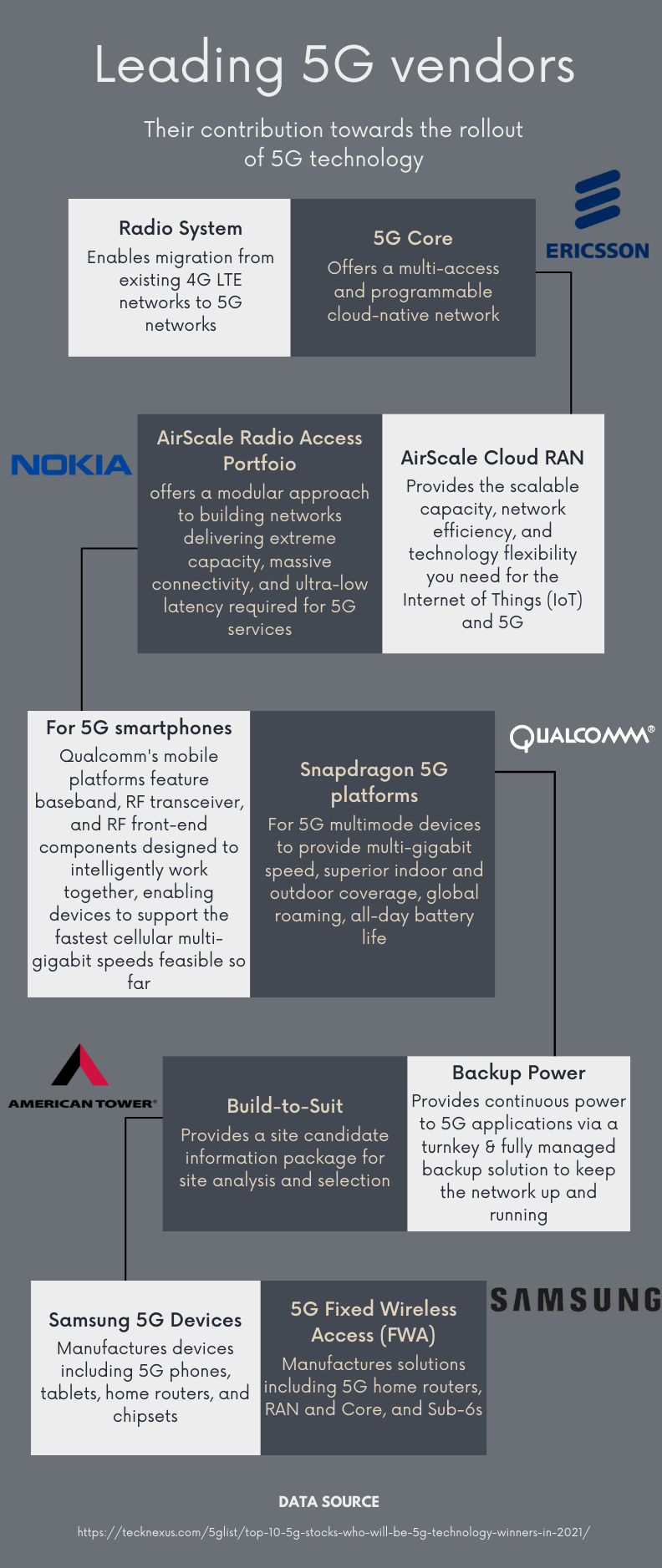 5 Reasons Why Your Business Must Be Ready for 5G Technology Disruption
Although consumers typically equate 5G technology to lightning-fast internet, it has a far-reaching impact on the business sector. With multiple benefits, 5G implementation will reimagine how companies do business.
"5G for business; particularly for industry… is so important because this is a technology that can improve the operational efficiency or the productivity or even business model of companies in most sectors out there", says Paul Lee, Head of Global TMT Research at Deloitte.
It is also expected to speed up technological advancements. From facilitating remote healthcare, autonomous driving, and smart cities to enabling precision agriculture and wearable telemetry gadgets, 5G implementation has the potential to bring forth the next industrial revolution.
Let's look at five key reasons why businesses should be ready to adopt 5G technology!
1.   Improved Connectivity
The tech company IDC revealed that by 2020, there should be 41.6 billion connected devices to support IoT technology. This may translate into heavily congested band spectrums and lead to breakdowns. When dealing with critical healthcare and transport scenarios, such a delay can cost money and lives.
5G technology offers more capacity than the current broadband spectrums. In comparison to a 4G cell tower, a 5G tower can handle a hundred more devices. This improves connectivity performance and ensures that your machines are always connected. You can also connect a variety of third-party objects like sensors and next-generation technological gadgets with computers, facilitating a smart city infrastructure.
With the 5G implementation, the US Department of Transportation is working on its Connected Vehicle program to test the ability of smartphones, various vehicles, and transport infrastructure to communicate with each other for intelligent traffic management.
2.   Lower Latency
Latency refers to the time it takes for a signal to travel from the source (i.e. a mobile phone) to the destination (i.e. base station) and back to the source. In previous generations of network technology, latency wasn't a key concern. However, 5G places great emphasis on it. Ideally, scientists expect 5G to deliver a mobile device signal in 1 to 2 milliseconds.
Such benefits of 5G technology can make real-time a "reality" and revolutionize industries like healthcare and manufacturing. Sensors in medical gadgets and industrial equipment can transmit vital information to the processing machines almost instantly and ensure patient treatment and batch production at an optimal level.
England's electrical appliance giant, Bosch has implemented 5G technology in its smart factory. Sensors collect real-time data regarding temperature, pressure, and vibrations for preventive maintenance of their industrial equipment.
3.   Faster Internet Connection
5G can reach browsing speeds of up to multi gigabytes, making mobile internet faster than ever before. When you think in terms of the rate of data transfer, 5G technology can enable seamless remote connections across geographically dispersed areas, even across continents.
The possibilities are endless! Think of a Mayo Clinic heart surgeon in Rochester, Minnesota performing a heart transplant on a patient in rural Somalia. Or a busy seaport in Africa where millions of containers pass through a year and shipments need to be sorted, loaded and dispatched, or received in time.
4. Energy Efficient, Greener Technology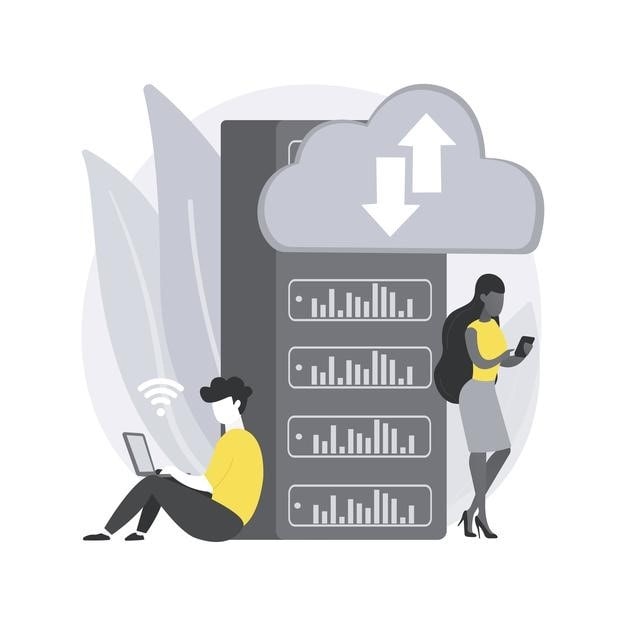 Owing to its high capacitance and low latency, 5G is also more energy-efficient than the previous mobile network solutions. Furthermore, with the help of AI-enabled analytics and cloud computing, 5G technology can help introduce efficient processes that in turn conserve energy. Smart energy management, just-in-time supply chain tracking, and automated fleet management can all contribute to the optimal utilization of resources. They can also help conserve non-renewable energy resources such as fossil fuels and lead to lesser pollution.
According to an analysis by Huawei and Analysys Mason, 5G technology can introduce an energy-efficient approach in three key industries — manufacturing, healthcare, and energy — all of which have high greenhouse gas emissions currently.
5.   Next-Generation Services
A conservative opinion on 5G is that it will merely offer faster internet speed, however, a more optimist view is that it will open up avenues for unexpected innovation. Think of products or services that have not been invented yet, if you will.
What does this mean? Before 3G and 4G LTE, consumers hadn't thought of smartphones and mobile applications like Uber and Airbnb but now we can't imagine our lives without them. Similarly, 5G technology will usher in a new wave of innovative applications. Imagine a smartphone application that converts the sign language into text and converts your written text back into a sign language gesture.
Despite its benefits, quickly diving into uncharted waters of 5G technology may sound risky and it can be if you're unprepared for the 5G business disruption. Below, we detail some of the best practices you can utilize during the 5G technology implementation in your organization.
Tips to Deploy 5G Technology in Your Organization
"There's a broad understanding of the value of 5G and AI among executives, but there's also concerns around the risk of failure, trust in the technology, and trust in the outcomes", says Lee Hickin, national technology officer at Microsoft Australia.
In order to successfully reap the benefits of 5G technology, business leaders must do the following:
Plan your budget: 5G-compatible hardware is more expensive than 4G-compatible one. Do a cost-benefit analysis and set aside the amount you want to invest in your 5G initiatives.
Re-engineer your processes: Sit with the business development and engineering teams in your organization and highlight business areas that need automation or in-depth analytic abilities.
Gather your data arsenal: Make sure that you have the right data collection, processing, and analysis tools to get the insights you need.
Train your employees: Teach your staff about the importance and use of 5G technology. Give them proper training so they can use the right tools and applications to achieve desired outcomes.
Focus on the long-term: Set long-term goals and KPIs. Track the performance of your 5G initiatives to see how they contribute as a whole to the bottom line of your business.
Reap Benefits of 5G Technology Disruption with Dedicated IT Asset Management Software
As you venture into the world of 5G technology, efficient management of connected devices and software applications becomes a top priority. Misplaced technology assets or software that is running out of compliance can potentially delay your projects and cost you thousands of dollars in lost investment.
To stay on top of your hardware and software assets, invest in dedicated IT asset management software. Effective tracking of your technology infrastructure ensures that you have everything at your disposal to ensure timely projects and see a valuable impact. Gear up for technological advancement today to achieve its results tomorrow!
Ramiah Adeen is a technical writer and content marketer at AssetSonar, the leading IT asset management software for startups, SMBs, and many IT-intensive enterprises. She's a guest blogger who is passionate about emerging trends in the sphere of digital marketing. She's also a Potterhead, loves to chat with her family and friends over chai, and likes playing indie songs on her ukulele whenever she gets the time.
Tags:
5G
5G technology
benefits of 5G technology