Call Tracking Software for Better Loan Business
Any company needs to maintain interaction with customers, suppliers, and partners constantly. More and more businesses are switching to cloud-based technologies to save time and money. They have many useful options for call tracking for loan business. One is service call tracking software, which means tracking calls and storing data in statistics. This feature is especially useful for increasing the effectiveness of marketing campaigns, as you understand your audience and their needs better. Let's talk about call-tracking software for loan companies.
Types of Services
Innovative technology is used to track the sources of incoming calls. Based on the information received, company managers have more opportunities to develop relevant advertising offers, promote products and services, and increase brand loyalty. Based on IP telephony, the call tracking software for lead generation is useful for any organization whose activities are related to financial services, selling goods, consulting customers, or taking orders over the phone. There are two main call-tracking options: static and dynamic.
Static call tracking records call that are assigned to a specific advertising channel. For example, all users can see one phone number where they can get the information they require. Inbound call tracking software in this way is suitable for offline advertising channels and online resources.
Dynamic call tracking involves assigning a number to a specific website user rather than to the advertising source. The option records client sessions and the format of interaction with advertising. You get call analysis, call time, user data, etc. Then the program generates a report and transmits the information to statistics such as Google Analytics. This option of IP telephony is necessary for targeted, contextual advertising channels.
Why Do You Need It?
Having received complete information, contextual tracks the effectiveness of a particular advertising campaign and allocates the budget correctly. Then you scale more efficient and cost-effective advertising campaigns, which increases the number of clicks and reduces the cost of applications with the same budget. In other words, you're in a big win. At the same time, the company improves the quality of its services and the main indicators — the number of loans granted.
Call tracking is a must-have tool for companies that invest in online advertising. These are all those who actively receive phone calls and use more than one channel to attract customers. Outbound call tracking software is also a must. Of course, everything has to be integrated. When you invest in this, think about other factors as well. These include the interface, SEO content, support, loan terms, and so on. Imagine yourself in the customer's shoes and do your best for convenience.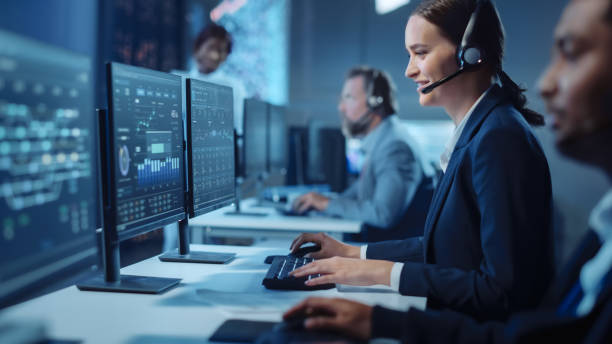 Benefits for Loan Business
Every company is interested in receiving the maximum number of calls from users. After all, an increase in the number of calls increases traffic, ad views, and sales. All customer inquiries have a history, and calls come in through different channels. It is important for managers to understand what exactly brought borrowers to the website or office, and which marketing tool worked with maximum efficiency. For business, sales call tracking software has the following advantages:
tracking customer calls;
recording sessions in the statistics;
updating customer information;
tracking the relationship between a call, session, and channel;
recording the time spent on the website;
analysis of user behavior.
With call center tracking software, you'll find out which channels users used to visit your company's website, what pages they viewed, what they were interested in, etc. All this is possible thanks to virtual telephony options. Companies receive a certain number of numbers assigned to a virtual PBX.
Calls are processed and numbers are provided from the pool via reliable Internet channels. IP telephony itself operates through data center servers, which ensures constant secure communications with subscribers.
How to Choose One?
Firstly, understand your needs. What do you expect from using the program? In addition, think about who will be working with the call tracking software, as it requires certain skills. Don't forget about the reviews, either. Then, answer a few important questions:
How do you organize your internal business processes, what are the features and channels of interaction with customers?
What is the role of phone calls, and how do they affect the quality of work of the sales department and the entire company?
What is the customer journey before applying for a loan?
What do you need to improve the company's performance and what metrics are important?
Also, consider what customer service call tracking software has, as it's a crucial part of working with new technology. In addition, think about your task. Do you want to provide data for a contextual advertising specialist? Or are you interested in building deeper and more comprehensive optimization processes within your company? Some organizations require additional features. It can be a chatbot, a callback widget on the website, or end-to-end analytics.
Budget is the last, but not the least, important condition. Usually, phone call tracking software has a multi-level subscription. The fewer functions, the cheaper the service. Find a middle ground, but first, talk to your team.
Conclusion on Call Tracking Software
As part of contextual advertising, call tracking directly affects the quality and volume of traffic from advertising. Always make your choice with a clear understanding of what tasks you want to solve, what processes you want to improve, and how this or that service can really help you.
You shouldn't be afraid of more expensive services when it comes to call tracking for loan business, as they will pay off. Even a short period of time will show this, and the number of borrowers will increase because you will be better than your competitors. Many companies offer call tracking software free versions. This is an opportunity to get to know the functions and find the best call tracking software. Take this chance and improve the performance of your loan business.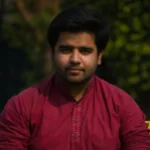 Adhar Dhaval is experienced portfolio, program and project leader with demonstrated leadership in all phases of sales and service delivery of diverse technology solutions. He is a speaker sharing advice and industry perspective on emerging best practices in project leadership, program management, leadership and strategy. He is working for the Chair Leadership Co.
Tags:
call tracker for a business
call tracking for loan business
track calls in loan business