Instagram Automation Explained: Benefits and More
Social media is becoming a crucial tool for companies to engage with their target audience in the digital age. The process of automating various marketing operations on Instagram entails the use of tools and software. However, keeping an Instagram account up to date may be difficult and time-consuming, particularly for small companies with minimal funding. Instagram automation tool can help with this.
Businesses aiming to maximize their Instagram marketing efforts might gain from using social media marketing tools, especially automation solutions. First off, by automating time-consuming operations like scheduling posts, like, commenting, and following/unfollowing individuals, these apps help you save time and effort. You can concentrate on producing engaging content and planning your marketing efforts by automating these chores.
To utilize Instagram automation efficiently, follow these steps:
Set your marketing objectives:
Establish your Instagram marketing goals explicitly before adopting automation. Having clear objectives will enable you to choose the best automation tools and tactics, whether your aim is to raise brand recognition, increase website traffic, or generate leads.
Select a trustworthy Instagram automation tool:
Find a reliable automation product that fits your marketing objectives and goals by doing some research. To maximize your Instagram marketing efforts, look for options like scheduled posting, content curation, hashtag research, and analytics such as Inflact.
It is important to select technologies with strong security protocols since marketing automation entails managing sensitive consumer data. Verify that the tool conforms with any applicable data protection laws, such as the GDPR or CCPA.
To learn more about the functionality, dependability, and client happiness of the product, do some research and read reviews from other users. To ascertain if the tool is a suitable match, look for endorsements and case studies from firms that are comparable to yours.
You may choose a marketing automation platform that fits your company needs, budget, and marketing objectives by taking into account these variables and doing comprehensive research.
Develop a content plan:
To do this, decide what kinds of material you'll publish, how often you'll post, and who your target audience is for Instagram. Posts may be scheduled in advance with the use of automation systems, assuring timely and consistent content delivery.
Automate scheduling and posting when it is acceptable. Plan and schedule your Instagram posts using the automation tool's scheduling function. This enables you to continue posting regularly even outside of business hours. Try publishing at various times to see when your audience is most engaged. But your content plan should also be dynamic based on current agenda of your audience, hence, we recommend not to rely on solely automated posts for better engagement results.
Curate and reuse material:
Automation systems may help in gathering pertinent content from other users or influential people in the business. Building connections with your audience and saving time on content development are both facilitated by sharing user-generated content (UGC) and reusing already existing material.
Maintain real-time connection with your audience: Automation may assist with publishing, but it's essential to do so. Make time to react to comments and direct messages and to engage your fans in genuine conversation. Incoming communications may be properly managed and organized with the use of automation technologies.
Social media marketing tools' and Instagram automation advantages include:
Time-saving:
Social media marketing solutions simplify time-consuming operations including scheduling posts, tracking mentions, and performance evaluation. As a result, you have more time to concentrate on other crucial components of your marketing approach.
Efficiency gains:
Automation technologies simplify operations, making it simpler to concurrently handle many social media networks. They provide consolidated dashboards, analytics, and reporting tools that make it easier to monitor and assess the success of your social media accounts.
Increased personalization and targeting:
Social media marketing solutions include sophisticated targeting capabilities that let you target certain areas, hobbies, or demographics. As a result, your marketing initiatives are more relevant and effective since they may use tailored message.
Data-driven insights:
Automation systems provide detailed analytics and reporting capabilities, providing insightful data about your audience, the performance of your content, and the success of your campaigns. These insights aid in the development of your strategy, content optimization, and data-driven decision-making.
How to Use Instagram Automation Tools Wisely?
Maintaining authenticity and individuality in your relationships is crucial, even while automation might make certain activities easier. Place a priority on real and meaningful interactions with your audience rather than entirely automated engagement.
Review and optimize frequently: Keep an eye on how your automation tools and techniques are doing. To optimize your outcomes, analyze data, monitor important indicators, and make modifications as necessary.
Keep abreast on platform updates: Instagram and other social media networks constantly change their algorithms and restrictions. To guarantee that your automation tools and methods stay legal and efficient, keep up with these developments.
Automate in addition, not as a replacement: Your marketing efforts should be supported by automation technologies rather than replaced by human involvement. To increase productivity and efficiency, have an active presence, interact with your audience in real-time, and use automation as a support system.
Conclusion
For companies trying to optimize their marketing performance on this well-known social media network, Instagram automation may be a game-changer. You can enhance your Instagram approach, save time, and acquire useful information by using the power of automated technologies. To maintain a genuine and interesting presence on Instagram, you must be cautious when using automation. You can elevate your Instagram marketing to new heights and produce noticeable results for your company with the correct tools and a clever strategy.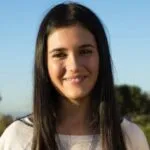 Writing, researching, and learning about project management and tech.
Tags:
instagram automation
instagram automation tool
instagram marketing toolkit