How to Host an Employee Awards Ceremony
It's important that your employees feel valued and respected, and this is something all employers need to make a priority. There are many ways that you can show your appreciation to your staff. Such as including perks like employee discounts, free eye tests if they work a lot with computers, fun staff days out. And even treating them to breakfast once a month or going for drinks after work on a Friday. These touches can help to give your teams a little boost. And help you creating a positive working environment for them. But how to host an employee awards ceremony?
Hosting an annual employee awards ceremony can also add to this. But it can also serve as an incentive for your employees to reach their full potential. And push themselves to hit their targets and progress in their careers. If you would like to start doing this for your teams, here are some tips on how to organize an event like this.
Pick a Date
A lot of the time companies choose to host these awards around the festive season in December, as this can work well with the general celebratory atmosphere of that time of year. However, having an award ceremony in the spring or summer can work just as well. And offer your teams something to look forward to at a different time of year. Once you have decided when you want to host your awards, you can then start planning your event around this.
Choosing a Venue for Employee Awards
You can host your award ceremony in your office space if you want to. This might be the most suitable option if you're working with a tight budget. However, if you can afford to make this event bigger, consider looking at hiring a venue for the evening for employee awards night. You'll need to make sure that your venue is easy to get to. And is accessible to all of your employees. Hotels or a private room in a bar or restaurant are often good choices for events of this nature.
Catering
Your venue might offer catering for your event. But if they don't, you'll need to find a catering company to provide refreshments to your staff. Again, your budget will determine how extravagant you can be. Whether that is providing a three-course meal for a more formal ceremony, or simply having some delicious canapes and cocktails for your teams to enjoy. You will also need to make sure that you check everyone's dietary requirements. So that there is something on offer for everyone. You might want to send out an email asking your employees to share this information with you to pass on to the caterers.
Entertainment
To make the evening feel extra special, consider hiring some entertainment for your staff to enjoy before and after the main event. For example, a live musician or a band that people can dance to, or even a celebrity impersonator. Novelty photobooths are also popular choices for corporate events or even an illusionist to wow the crowd with their sleight of hand. You can find entertainers for corporate events near you by searching on websites for corporate entertainment.
Prizes for Your Employee Awards
Getting trophies or award certificates printed out to hand to your winners will make the ceremony feel more legitimate, but you should also think of prizes that you can attach to this. For example, gift vouchers for your winners to spend at their favorite retailers or to enjoy a meal out at a nice restaurant. You could even treat them to a spa weekend if you have the budget to do so or an experience day that they can enjoy with a friend or partner. While the symbolism of winning a certain award is still important, offering your employees something that they can enjoy for themselves can help to inspire them to work harder to achieve this.
What Categories Should You Include?
You will need to separate your awards into categories so that there are various opportunities for employees to be winners. For example, an award for the highest sales, or an employee who has made the biggest improvement in their performance that year. You could also include an award for members of your team who have helped to boost morale in the office. Or taken on mentoring responsibilities for new team members. Perhaps one recognizing the effort that an employee has done for a charity. Or who has encompassed your business values the most. You could even offer runner-up awards as well for the top three people in those categories.
Accommodation and Transport
Again, this will depend on the size of your budget and how big your event will be. But if you are inviting team members from other parts of the region, you might want to consider helping them out with a place to stay and transport to and from the ceremony venue. If you are hosting your employee awards ceremony in a hotel, they might also be able to give you a deal on rooms for your teams to stay in. Alternatively, you could look at other accommodation options in the area. And even offer to pay part of these costs for your staff if not the full price.
When it comes to transport, if some of your employees could benefit from this being arranged for them, book mini buses or coaches in advance to pick your teams up from their office or a location nearby the morning of the ceremony so that they can get there in time and with ease.
In Conclusion: Hosting Employee Awards
Your employees work hard for you every day, and they do deserve to be recognized for their achievements. If you want to make sure that your company is a positive place to work and one that lets its teams know how valued they are, then you should consider starting an annual employee award ceremony. This can provide the right motivation for your employees to thrive in their roles. And also gives them something to look forward to where they can let their hair down and celebrate their hard work together.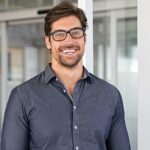 David is a dynamic, analytical, solutions-focused bilingual Financial Professional, highly regarded for devising and implementing actionable plans resulting in measurable improvements to customer acquisition and retention, revenue generation, forecasting, and new business development.
Tags:
employee ceremony
how to host an annual employee awards ceremony
how to host an employee awards