How To Improve IT Performance And Reliability 
The performance and efficiency of your Information Technology (IT) department are important to ensure the productivity of other teams in every modern organization. With an efficient and reliable IT department, all other teams and stakeholders can automate manual tasks. Then, communicate in real time, and deal with issues in a prompt manner. However, there are times when things don't go according to plan, which can be detrimental to your operations. If you don't have an efficient IT team and suitable systems, you might lose essential data like customer details and financial information. As a result, you might lose the trust of your consumers, employees, and stakeholders, which affects the stability of your company. So, how to improve IT performance and reliability?
IT firms need to create resilience against the unexpected in order to boost dependability and reduce unplanned downtime. Examples of the unexpected include human mistakes, technological or infrastructural failures. As well as, natural catastrophes, and cyber events. Targets for application availability may be met by implementing a mix of end-to-end procedures that, among other things, boost redundancy and security, make provision for failovers, and make it possible to recover quickly from events and outages.
The good news is that there are four practical ways to enhance your organization's IT performance and reliability. These include: 
Hire A Managed Service Provider to Improve IT Performance
Managed service providers (MSPs) offer services from essential maintenance to technical support. They can help improve your business's IT performance and reliability by handling day-to-day tasks associated with running your network. You can start by consulting with a provider near you. If you have a business in Vancouver, for example, you can click here for Vancouver IT support. 
When looking for an MSP for your organization, below are some things you should know about:
Service Level Agreements:

SLAs are contracts between businesses and MSPs that establish expectations, such as how quickly the experts can resolve the issues. You can also include penalties if the provider doesn't meet those expectations to ensure you can get the best out of your deal. Thus, ensure that this agreement covers all the services by the MSP to ensure they meet their duties and obligations.

Security Awareness Training:

A good MSP should provide security awareness training for employees and clients. This activity ensures everyone knows how to avoid fraud and other cyber threats, which helps protect both sides from any potential losses due to security breaches or data loss caused by viruses or malware attacks. 

Disaster Recovery Plan:

This document ensures that your business can continue operating even during a significant disruption. If your MSP provides this plan, your team will be able to cope quickly by following thorough instructions, helping you avoid downtime. 
It's best to hire a provider within your locality since they will more likely have a better understanding of the socio-economic conditions that can affect your business and network. If you're running a business in Salt Lake City, for example, hiring an MSP that provides IT support in Salt Lake City (SLC) specifically is your best bet.
Upgrade Outdated Systems
Old systems can cause problems with the reliability of your network and affect IT performance. They might not be able to handle the demands of today's technology. This is resulting in slower speeds or data loss if they fail altogether. Problems such as slower operation, frequent crashes, errors, and longer response times will make it difficult for employees to accomplish their tasks. You must decide which user trips are more crucial if you want to really increase the system's dependability.
Upgrading or updating your operating systems is one way to ensure that your company has a reliable IT infrastructure. In addition, it is necessary to update programs and applications whenever needed. This includes antivirus programs, customer relationship management programs, and many others. Advanced systems can perform well even during peak times to prevent stressing out your system and avoid downtime. 
Invest In The Right Equipment
For an IT team to perform well, they need not just the right programs—but the right tools and equipment as well. No matter how much you upgrade the system, program, and applications, if the hardware that carries them is outdated and very slow, then problems will still arise. 
Therefore, you have to invest in the right IT equipment for better IT performance. This might mean investing in new hardware, data storage solutions, and even good-quality monitors and processing units from time to time. You don't have to upgrade every year. But checking in on your equipment every three to five years is a good rule of thumb. Aside from usage, you also have to consider if the hardware can still handle the data it stores or processes or if the equipment can handle the number of users that needs access to it at any given time.
High-quality equipment allows IT staff to perform their duties faster, detect network discrepancies earlier, and secure more data within the network. Overall, it increases their efficiency and reliability.
Key Takeaway on Improving IT Performance
When it comes to improving IT performance and reliability, this always entails investing in new equipment and technology. After all, IT is all about technology and its uses. But aside from updated software and equipment, making the workload manageable and lighter for your IT team is key to ensuring productivity and efficiency. For that, partnering with an MSP is a solution worth considering. 
In a digital world, it gives businesses the capacity to withstand, absorb, recover from, and react to disruptions.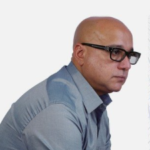 With more than 20 years of progressive experience as Program Manager and Project Manager had led complex IT projects/programs in a wide variety of industries in America, Latin America & Italia.
Mario Bisson Andini is an advanced Program Manager who is the founder of Bisson Training.
Tags:
better IT performance and reliability
enhance IT performance and reliability
how to improve IT performance