5 Important Skills and Tools for Managing Inventory in a Busy Small Business
Business owners who sell products need to manage their inventory effectively. This is important especially when it comes to storing and distributing their products to clients. It also helps them save operational costs and meet their customers' requirements. Inventory management can be defined as the process of supply chain control that allows businesses to ensure that customers get all the products that they need on time and without any problems. Busy small businesses depend on different tools and skills to streamline inventory management and supply their customers with the right products consistently. 
Here are a few important skills and tools for managing inventory for such businesses.
Ability to Accurately Determine Par Levels
Par level can be defined as the smallest number of products that a business should have at any given time. It provides businesses with the benchmark they need when ordering products, making sure that they do not order more than required.
It also plays a role in alerting businesses when they have to order more products. Business owners need to, therefore, observe their customers' purchasing patterns to ensure that they have the right par level for all their products.
In addition, they need to check the costs of storing their inventory. This is important when it comes to choosing between lower and higher par levels. You do not want to spend a lot of money storing products that have fewer orders.
Invest in Specialist Software, e.g. for a Brewery for Managing Inventory
There are different specialist software tools available today for managing inventory. Even though small businesses can track inventory using simple spreadsheets, busy small businesses need specialist software to manage all the moving parts effectively.
For instance, running a brewery business comes with a lot of processes. These businesses need specialist software such as www.getollie.com to not only manage inventory but also customer relationships, brewery production, order processing, reporting, and payments on a single platform.
Some of these inventory tools come with analytic features that provide busy small businesses with insights into their inventory patterns. This way, they (the businesses) can effectively predict changes in demand and respond appropriately.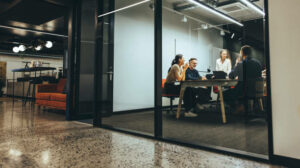 Change Prediction
Busy small businesses need to analyze economic trends in their industry as well as their sales patterns. If you manage to predict decreases or increases in product demand, you will find it easy to meet the requirements of your customers without ordering more than you need.
This means that businesses need to analyze their marketing strategies and all their upcoming contracts and see how they might affect their inventory. After that, they should start preparing for any changes and adjust par levels to match those changes.
If you are dealing with seasonal products, for instance, this will help you deal with busy seasons and ensure that you have all the products that you need. Your customers will always come back to you since they know that they can get all products without any problems.
Inventory Tracking and Managing
This is one of the most important things to do when it comes to inventory management. Busy small businesses can use things such as shipping numbers and code scanning to track their products. This can be done using a variety of software tools.
However, they also need to manually count their products frequently and then compare the records with what they have in their databases. This is important in identifying any errors that might exist before they affect the operations of the businesses.
When tracking inventory, businesses need to use the FIFO (First In, First Out) technique. This technique states that the product that was first in your store should also be the first to get out of the store. This is important in controlling perishable products.
Data Backup
Whether you are using a manual or automated system for inventory management, you need to make sure that you are backing up your data all the time. Anything can happen, your systems might be interfered with, or maybe you might lose data without knowing.
When this happens, you will not have an idea of what you have in store. Your customers might order products that are not in the store. You might also add products to your store yet you have enough of the same products.
All these scenarios will lead to the loss of money and might affect the satisfaction of your customers. You, therefore, need to keep copies of your databases and ensure that they are backed up in different locations.
Effective inventory management is not only crucial in making sure that you have the right products in place but also in ensuring that you have the right quantity of products. The skills and tools discussed above can help busy small businesses manage their inventory effectively.
Create a connection with your suppliers since it might be the difference between catastrophe and disaster avoided when errors are made. Keep your conversations open and cordial to strengthen your friendship. Maintaining these connections will make maintaining your inventory much simpler. Along with establishing a solid working relationship, it's crucial to keep an eye on your suppliers' performance to determine if you're getting your money's worth.
Conclusion on Managing Inventory
Each organization has its unique methods for keeping operations under check, but control's significance is constant. For improved outcomes, investigate your alternatives for inventory management software.
With a sophisticated inventory management system, businesses can increase sales while saving time and money. It automates the procedure to save costs, precisely monitor entering and departing products and services, and provide the real-time data required to make buying and product development choices.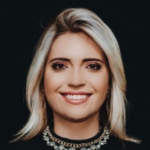 Business Developmeny Manager at PAS InfoCom Technologies Ltd.  Experienced in project management with a demonstrated history of working in the information technology and services industry.
Tags:
how to manage inventory
inventory management software
managing inventory in small business