The Impact of AI-Powered Free Logo Makers on Small and Large-Scale Businesses
With the rising popularity of artificial intelligence, free logo makers are increasingly becoming available for businesses of all sizes. AI-Powered Logo Maker not only offers customization and ease-of-use, but also have a powerful impact on both small-scale and large-scale business operations. A logo is a critical branding element for any organization. It is that identifier that helps set you apart from other businesses. That is why when thinking of a design using a free logo maker, you should focus on factors like attention-grabbing, interest-generating and memorable even when using AI-powered logo makers. 
People can create an impression about your business with a simple glance at your logo. What they see can impact whether they can put their trust in your brand. 
For a long time, brands have depended on designers to create logos. For some, especially startups and small businesses, the cost of hiring designers could be out of their reach. So the option for such entrepreneurs would be to stay without a logo. Or, try to create one and hope for the best. 
For smaller businesses, these tools allow companies to create unique logos without having to invest in expensive design services or professional graphic designers. On the other hand, larger enterprises are able to use AI algorithms to automate their designs and quickly produce multiple versions that fit their brand. 
With both options at the consumer's hands, it is clear why AI Powered Free Logo Makers are becoming an increasingly necessary part of any successful business strategy.
Understanding AI-Powered Logo Makers
An AI-powered logo maker utilizes artificial intelligence to generate logos. What sets it apart from other logo makers is that it analyzes brand data. From the insights, the software will develop a logo that aligns with your brand.  
AI technology uses machine learning (ML) algorithms to generate more aesthetically pleasing logo designs. You will also realize higher creativity, customization and complexity levels in the designs. The AI takes into consideration critical elements like your brand value and identity. The algorithms then produce a design that aligns with your brand. 
For cost-conscious entrepreneurs, there is the option of using a free logo maker. There are tons of options, including:
Look Logo Maker

Canva Logo Maker

Wix Logo Maker, Shopify Free Logo Maker

DesignEvo Free Logo Maker, to name a few.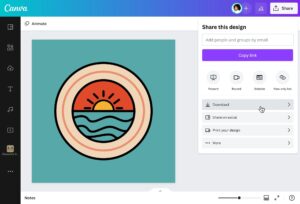 If you choose to use any of the best free logo makers, do take time to do some research. Familiarize yourself with the tools and read user reviews. Even with the best free logo maker apps, some things need improving. And it doesn't hurt to know what they are before using them. 
But, there is one fact few will challenge. And that is the benefits entrepreneurs of both small and large companies can get with the best free logo makers. 
1. Cost and Time Saving With the
Best Free Logo Make
r
As we shared, cost can be a significant factor when hiring professional logo designers. An effective solution lies in using the best free logo maker online. You have access to thousands of  templates that you can customize with ease.  
Using the free logo makers is as simple as:-
Type in your company name

Decide what fonts, colors and icons you want in the logo

Customize the different elements to suit your brand. 

Sit back and let the

best free logo maker app

generate your logo. Depending on the tool, you will receive a variety of logos to choose the one you feel best exemplifies your brand. 
Imagine doing all this in a matter of minutes and getting instantaneous results. No more back and forth with graphic designers as you explain your logo vision to them. 
A point to note, though. The free logo maker tools may charge a nominal fee for downloading the final high-resolution logo. Do find out what it is to avoid any nasty surprises once you have your dream logo design ready. 
2. Unique Logo Designs Which Set You Apart From Competitors
Human creatives may not always come up with the best designs. Someone could be having a bad day and not be feeling very creative. The designer may also not understand your brief very well. It can be a frustrating, long-drawn process to get the final work. And when it finally gets to you, it may be basic compared to free logo maker. 
Yet, your logo is that critical identifier that distinguishes you from competitors. So you want a design that is unique, eye-catching and memorable. And therein lies the power of the best free logo makers. All the tools need you to do is input the necessary details and let the algorithms do the work. 
Take note, though. Spend time customizing the logo a little further. The free logo makers are available to thousands of other people. You don't have any control over which templates they pick. Many could be using the design you choose for your company. 
So, you may want to invest in the logo design a little by letting a professional designer take a look. They can suggest simple changes that will result in something truly unique. And you will only have spent a portion of the amount you would have initially. 
3. Control over the Logo Design Process
If you have ever worked with a creative agency, you know how tedious the process can be. 
You have to write a brief expressing what you want

Send the brief to the agency and wait for them to get back to you

Most agencies will not give more than two to three design concepts. That is quite limiting because you may not like what you get.  

There is almost always a need for design changes or tweaks. All this takes time.

The agency may charge a little extra once you exceed the number of free changes they allow.
There could be time challenges as well. The designers may, for instance, not work over weekends or special holidays. There is also the belief that you can't place timelines on creativity; otherwise, you will kill it. It is common industry knowledge that creatives are always chasing deadlines. 
Most times, a project that would take a short time can drag on for some time. But the worst part is not having too much control over the design process. 
The best free logo maker online removes the hustle and frustration of dealing with agencies. You can have the brand logo ready for download and use in a couple of hours. There is no back and forth about typography, element placement, etc. You have the final say over everything. 
Final Thoughts on Free Logo Maker Technology
Small and large-scale businesses alike have been positively impacted by the advent of AI-powered free logo makers. From providing quick, easy solutions for businesses seeking to create a brand identity to providing high-end designs that stand out from the competition, these logo makers offer an invaluable service. 
Their ease of use and flexibility has enabled businesses to create professional logos without breaking their budget. As small business owners leverage this technology to create beautiful, impactful brands, it's clear why AI-powered logo makers are here to stay.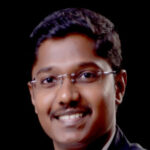 Dan has hands-on experience in writing on cybersecurity and digital marketing since 2007. He has been building teams and coaching others to foster innovation and solve real-time problems. Dan also enjoys photography and traveling.
Tags:
best AI logo maker
free logo makers
online logo maker tools