Tile for Commercial Spaces: How to Create a Professional Look
Achieving a professional look for your commercial space can be challenging. You would want to create an environment that is both inviting and stylish but also reflective of your brand. One of the essential elements in achieving this goal is your flooring choice.  Tile is an excellent choice for commercial spaces for several reasons. When choosing tile for your commercial space, you must remember the look you are trying to achieve. This article provides tips on creating a professional look with the right tile for commercial spaces. You can create a professional look that reflects your brand with careful planning.
How to Create a Professional Look for Commercial Spaces With Tile?
When it comes to commercial spaces, creating a professional look is vital. After all, first impressions matter, and you want your customers or clients to feel confident in your business from the moment they step through the door. The right floor tile design will give your commercial space an executive look; here's how:
1. Choose the Right Tile Size and Shape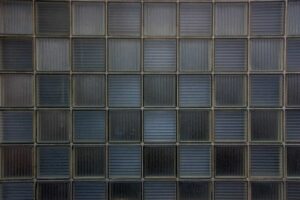 The type of tile you choose for your commercial space can make or break your overall design. The right tile size and shape will add a professional look to your space. The most popular sizes are 6″- 36." The most common shapes are square and rectangular, but there are also hexagons round and trapezoidal. If you want to create an elegant look in your commercial space, consider using larger tiles. 
 2. Consider the Function of the Space
When you shop for tiles for your commercial space, you need to consider the function of the space. For example, if you're creating a lobby or reception area, you'll want to choose a tile that creates a professional and welcoming look. Will the space be high-traffic or low-traffic? You also need to consider the area's aesthetic to add a touch of personality to the room. 
3. Choose a Simple Pattern
When choosing tile for a commercial space, it is essential to select a simple pattern. A busy design can be distracting and make the room appear smaller. Stick to a basic color scheme and avoid using too many different colors or materials. Each pattern has a distinct look that can help to create a professional atmosphere in your space. When choosing a tile design, ensure it's compatible with your space.
4. Consider the Material
Many types of tile materials and trendy tile designs are available in both physical and online tile stores, each with unique properties. When choosing tile for a commercial space, it's essential to consider the type of tile material that will best suit the needs of the space. For example, mosaic tiles are a popular choice for commercial kitchens because it's durable and easy to clean. But if you're looking for a more professional look, porcelain tile might be a better option.
5. Use a Neutral Color Scheme
When creating a professional look for any type of commercial space, it's essential to use a tile that will give the space a look that's both clean and stylish. One of the best ways to achieve this is to use a neutral color scheme. Neutral colors are perfect for creating a calm, inviting, and relaxing atmosphere. This is ideal for businesses such as spas, salons, and doctor's offices. They can also create an upscale look for restaurants and other businesses.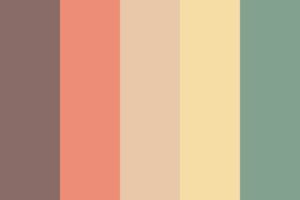 You can go for a light gray or beige for the base color and add accents in a darker gray or brown. This color scheme is classic and timeless, giving your space a professional look that will impress your clients and customers.
6. Go for Quality Over Quantity
Tile is a durable and long-lasting material, which makes it the perfect choice for commercial spaces. However, if you use it in your retail space, make sure you use high-quality tiles. A good quality tile will last for years and will not easily break or crack under normal circumstances. You want to ensure that each piece of tile is carefully cut and laid down to look uniform across the floor or wall. This will help ensure that each part fits well without gaps or spaces between them.
7. Lay the Tile in a Stylish Pattern
Instead of just laying the tile in a monotonous and common pattern, try laying them in a more stylish pattern. This can give your area a more sophisticated look to impress your clients. Tile can be laid in various patterns and designs depending on what look you want to achieve with your space. You'll want to ensure the pattern is stylish and compatible with the overall style of your space.
Why Use Tile for Commercial Spaces?
Tile is one of the most popular and versatile materials used in commercial spaces. Here are some reasons why you should consider using tile for your commercial space:
Tiles are durable

. Tile is constructed from materials that are much stronger than wood or plastic. The tiles are individually glued together with adhesive between each tile for added strength. They are fired at high temperatures, which makes them resistant to scratches and dents from heavy furniture like chairs or tables that you may have in your office space.
Tiles are easy to maintain

. The grout lines between tiles are typically raised above the flooring surface, so they do not get stained with dirt or debris while walking on them. This means you don't need to mop or vacuum your tile as often as you would with other surfaces like wood or carpeted floors.

Tiles are slip-resistant and fire-resistant.

Tile floors provide excellent slip resistance due to their surface design. This helps keep your feet on the floor when you walk across them. This prevents slipping accidents that can happen when walking across slippery surfaces.

Tiles have a huge variety of designs.

Tile is also an excellent choice for commercial spaces because it adds warmth and character to any room. It's about the looks and the functionality.




Conclusion: Choosing Tile for Commercial Spaces

The best tile for commercial spaces will always be the tile that suits your needs and budget. With the above tips, you can beautify any commercial space with a new look or a renovation. You should avoid rushing through the process as it can lead to problems, so take your time. With a bit of planning and patience, you can create a durable, great-looking space.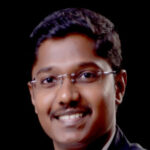 Dan has hands-on experience in writing on cybersecurity and digital marketing since 2007. He has been building teams and coaching others to foster innovation and solve real-time problems. Dan also enjoys photography and traveling.
Tags:
how to choose tiles
tiles for commercial building
tiles for commercial spaces