8 Tips to Find a Job after an Online Course
Online courses have become increasingly popular in recent years, with millions of people enrolling to learn new skills and advance their careers. However, once the course is complete, many students are left wondering how to turn their newfound knowledge into a job. As the cost for online courses might get high–for instance, DataCamp pricing is around $300 but there are much more expensive companies–you want to be sure you'll quickly start making money after the completing. How to find a job online course?
This article uncovers eight actionable tips to help you find a job after completing an online course.
Networking is a powerful tool
Networking is a critical skill to reach your goals, and this also is one of the most effective ways to find a job. The team from Self-Starters, a project focused on online courses, recommends reaching out to recent graduates of your online course and asking if they find a job after completion. Ask them how they managed to get a desired position or why they haven't found a job. Moreover, ask them about their background before the course as well as how persistent they were in their search. These are important factors that have a huge impact on the result.
Meanwhile, attend offline or virtual events and webinars related to your career field to connect with potential employers and recruiters to find a job. Don't be afraid to speak first to new people and ask for advice or information about these companies. For example, if you took an online course in web development, reach out to local tech companies, ask whether they have open positions, and apply for an interview (even if you don't feel you are a good fit).
Dozens of interviews will make you ready
To find a new job, you usually need to go through a lot of job interviews before you get hired, especially when you are at the entry-level stage of your carer. So don't lose any opportunities to practice. You need dozens of interviews to understand how to communicate your skills to get the job you want. Reach out to recruiters of both small and big companies and show your interest–your motivation and persistence might help to get to the interview there. Moreover, don't be afraid to ask for mock interviews with somebody who already works in your design field.
Free help might bring you a paid job
Offering your services for free can be a great way to gain hands-on experience in your field and make connections with potential employers. Many non-profits and small businesses are always in need of people like you, and this can be a great way to gain valuable experience and make a positive impact in your community.
For example, if you took an online course in marketing, consider getting experience in a non-profit and helping them with their marketing efforts. You can also reach out to your favorite Youtubers and offer them help at no cost. An effective approach here is to come up with a ready strategy and show them your expertise and motivation. Even if they don't hire you, you will extend your portfolio.
Dive into job searching 
There are many job search websites that can help you find job opportunities in your field. Some popular ones include LinkedIn, Indeed, and Glassdoor. Make sure to customize your CV and cover letter for each job application, and take the time to tailor your application to the specific requirements listed in the job posting. For example, if you took an online course in data analysis, search for job opportunities on LinkedIn and Indeed, and make sure to highlight your skills in data visualization and predictive modeling in your resume and cover letter.
Freelancing is an alternative
Another way to make money in your desired field is freelancing. It is an alternative to full-time employment that helps you gain experience and build your portfolio. You can start by offering your services on websites like Upwork or Fiverr. This will show what is expected from you, gain real-world experience, build your network, and potentially lead to a full-time job opportunity down the road. For example, if you took an online course in graphic design, consider offering your services on Upwork as a freelance graphic designer to build your portfolio and gain experience.
Strong online presence
With so many businesses and job seekers using the internet, having a strong online presence is critical to your job search success. Make sure your LinkedIn profile is up-to-date and reflects your skills and experience. Consider creating a professional website or portfolio to showcase your work and online course projects. For example, if you took an online course in digital marketing, you can create a website that highlights your skills in social media management, content creation, and data analysis.
Be open to opportunities to find a job
Be open to new opportunities and don't limit yourself to only one specific job or industry. Sometimes the best job opportunities come from unexpected places, so it's important to be open to new possibilities. Consider taking on a part-time or freelance job outside of your desired field to gain new skills and make connections. You never know where it may lead. For example, if you took an online course in web development, don't limit yourself to only seeking full-time web developer positions. Instead, consider taking on freelance projects in related fields such as UX design.
Keep learning and improving your skills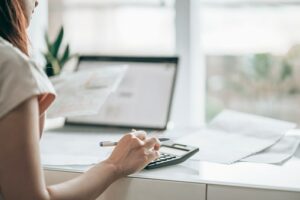 Finally, keep learning as the job market is constantly changing, and new technologies and approaches are being changed all the time. Consider enrolling in additional online courses or attending workshops and seminars to stay current and improve your skills. This will make you a more valuable candidate to potential employers and increase your chances of finding a job. For example, if you took an online course in project management, consider enrolling in additional courses in agile project management or attending virtual workshops to stay current and improve your skills.
Final thoughts on How to Find a Job After Online Course
Finding a job after completing an online course can be challenging, but it's not impossible. By building a strong online presence, networking, using job search websites, freelancing, and continuing to learn and improve, you can increase your chances of success and find a job in your desired field. Good luck with your job search!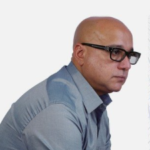 With more than 20 years of progressive experience as Program Manager and Project Manager had led complex IT projects/programs in a wide variety of industries in America, Latin America & Italia.
Mario Bisson Andini is an advanced Program Manager who is the founder of Bisson Training.
Tags:
completing online course
finding a job online course
job after online course