What You Can Do To Make Your Company A Great Employer
Every company strives to distinguish itself as the top option for potential employees. Finding opportunities is relatively easy in a world where there are more job openings than there are qualified applicants to fill them. This is because unemployment rates are rising and how to become a great employer is an important question. The question then becomes: 
How many employees with exceptional skills in a given field gravitate toward a specific company/brand/business?
In that scenario, businesses must differentiate themselves from the competition to attract top talent and convince them to stay as valuable workers. Developing a good reputation may be relatively simple if a business knows what areas to concentrate on and what procedures to strictly adhere to.
Being regarded as an employer of choice has several advantages. Following are a few significant examples:
The best workplaces unquestionably do better financially, with rising profitability.

There's no use in speculating: they attract the top-tier of most qualified job candidates!

As turnover rates plummet, typically by more than 50%, employee retention rises dramatically.

According to various studies, brands that have consistently gained the trust of their staff and potential customers have higher customer ratings.
How to Be a Great Employer: Best Practices
Following are some ways in which a company can become a desirable employer:
Positivity in the Workplace to Become a Great Employer
You have to work on the inside to become an attractive employer. Excellent workplace culture is essential to position your business as one of the most sought-after employers.
Without question, your company's objective should be reflected in your workplace culture, but you also need to make sure that your employees enjoy their time there. The latter should be consistent with the former.
Direct communication with the staff should be a manager's primary goal. In-person (or online) one-on-one sessions or even anonymous questionnaires help them create clear communication. These interactions should seek to gauge your employees' likes and dislikes, their suggestions for enhancing the latter, their levels of satisfaction, and so on.
Empowering Employees Through a Learning Culture
When looking for jobs, every potential employee searches for prospects for professional advancement. A competent business actively implements initiatives to help employees advance their careers because they recognize the importance of doing so. Employees are more motivated to contribute to the organization with ongoing professional development.
By developing appropriate training modules, it is possible to integrate learning into the workplace culture. Regular training sessions raise the candidates' technical proficiency and boost their productivity. An LMS (Learning Management System) is a practical resource for creating learning modules, monitoring employee progress in real-time, and serving as a channel for feedback.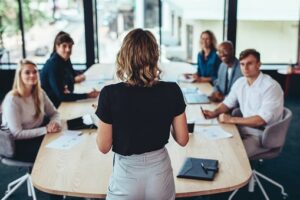 Employees Serving as Brand Ambassadors for Great Employer Brand
In-house reputation management by businesses is the most dependable source. Employees can endorse the company and develop into trustworthy brand ambassadors.
Because potential hires lean toward internal reviews of a workplace before considerations, word-of-mouth from current employees serves as a stimulant in luring new talent to a company.
Therefore, ensuring that employees are happy with their work instantly generates goodwill, which converts into sincere recommendations for the business.
Fostering Flexibility
Fostering trust and boosting productivity can both be significantly aided by providing employees with support in finding a work-life balance. Employee satisfaction is closely correlated with how much they contribute to the business.
Employers should support them by creating a flexible work environment free from overbearing rules and restrictions.
Regarding alternative arrangements, like the idea of partially working from home, a great employer is open-minded about them as long as the work gets done. The company grows and becomes a desirable workplace when people are free to focus on their well-being.
The Business That Pays Competitive Salaries
One indication that a firm is a wonderful place to work is whether or not it offers competitive pay packages. Your abilities, expertise, and aptitude are valued by a corporation, which provides competitive benefit packages, such as health insurance, retirement plans, paid time off, and parental leave.
By maintaining top staff and luring fresh talent into the organization, competitive remuneration promotes high production.
Strong Sense of Community
It is one that prioritizes its workers' well-being and fosters cooperation, which is what makes a company a fantastic place to work. People are encouraged to cooperate with one another rather than compete in the environment.
A successful business appreciates interpersonal relationships and fosters teamwork across all levels of employees. All of its workers feel supported or respected at work and engage with one another in an open setting.
Workers with Self-Development Opportunities
Employees that can support their own self-development by using opportunities such as attending conferences or enrolling in programs by the business such as leadership or management training.
With the help of a great employet, employees may also progress their careers by promotion or changing to a job in a similar field.
Trust:
In productive workplaces, managers have faith in their workers to put in hard effort and wise judgments, workers have faith in their company's executives to support and mentor them, and coworkers have faith in one another to work together to achieve common objectives. Flexible work hours are a sign of a firm where the executives and workers have confidence in one another.
Choices for remote employment.
Paid vacation days.
Clear financial statements.
A reliable team is driven to work hard, interested in their work, and content with their positions.
Conclusion on Becoming a Great Employer
Achieving the aforementioned requires much effort, but the concrete and abstract rewards are worthwhile. It takes work to establish a reputation, and no company becomes an attractive place to work overnight. To ensure the same, persistent and ongoing work is required. You have almost all the necessary information to get started in the right direction.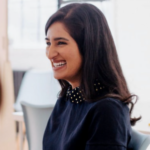 Ananya Prisha is an enterprise level Agile coach working out of Hyderabad (India) and also founder of High Level PM Consultancy. Her goal has been to keep on learning and at the same time give back to the community that has given her so much.
Tags:
become desirable employer
great employer brand
how to become a great employer