14 Factors To Consider While Choosing The Best Digital Business Card For Your Small Business
In today's digital business landscape, traditional paper-based business cards have been overshadowed by their dynamic counterparts- Digital business cards. Businesses, especially small businesses across the globe, are switching to digital business cards as they are a more efficient, eco-friendly, cost-effective, and convenient way of exchanging information.
Digital business cards are:
A game changer in streamlining contact sharing.
Boosting the professional image of a business.
Leaving a lasting impression.
Several digital business card options are available, making selecting the right business card for your small business daunting. Different factors need to be kept in mind to make the right selection, as a digital business card solution can make or break the professional image of your small business.
In persuasion, we have curated a list of the top considerations to remember while selecting a digital card solution to help you make an informed decision.
Fourteen Factors to Consider While Selecting the Best Digital Business Card for Your Small Business.
Ease of use
User-friendliness is of utmost importance when selecting a digital business card. You and your recipients should be able to easily access and share the card.
Look for different platforms that promise seamless sharing and distribution experience for users. Additionally, look for a platform that supports easy sharing via. Different methods include e-mails, text messages, QR codes, or social media platforms.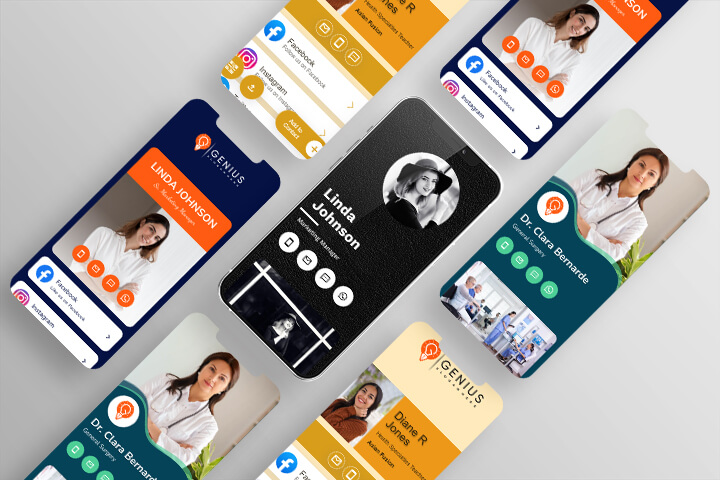 Design and customisation
Smart business cards reflect your brand's true identity. Also, it should be designed in a way that is visually appealing and promises to leave a lasting impression on recipients. Thus, look for a platform that allows you to customize the design, add your logo, choose fonts or colors that align with your business, and arrange contact details as per your preference.
Information flexibility
Your business may require you to accommodate business-related information, including contact details, website links, social media handles, and a brief business description. Select a platform offering flexibility to accommodate all vital information on the card. Moreover, the chosen platform should be adaptable to your specific needs and preferences.
Compatibility
Today, people prefer a range of devices and operating systems. So, regardless of whether your recipients or partners prefer Android, iOS, or any other platform, your chosen digital business card must be compatible with all of them.
Offline accessibility
Though the primary purpose of inventing digital cards was their online usage, it would be advantageous if your digital business card supported an offline accessibility feature.
Look for a platform that ensures your recipients or partners can save your information locally to access the same information even when in a no-internet connection zone.
Security and privacy
A digital business card includes sensitive information about your business and clients. So it is your moral responsibility to safeguard that sensitive information. That said, choose a platform that adheres to robust security protocols and compliance with the latest data protection regulations and standards.
Integration with CRM and other business tools
Several digital business card platform allows seamless integration with your Customer Relationship Management (CRM) and other business tools. Choose a platform that lets you organize your collected information efficiently while making it accessible when needed.
Support and customer service
What happens when you encounter technical issues while operating your card? What if you have some questions about the platform? Answers to these questions can only be retrieved when your chosen platform comprises a responsive and knowledgeable support team and extends top-quality support and customer services.
Analytics and tracking
Several digital business card platforms help you gauge your card's effectiveness and marketing practices. It, in turn, helps you adjust or make necessary changes to your networking and marketing tactics to improve its overall impact.
Choose a platform with analytics and tracking features to get valuable insights about how often your card was viewed, saved, or shared.
Cost and scalability
Amongst several digital card solutions ranging from free or low cost to others with premium features with subscription-based plans, choose a digital business card that perfectly fits your current budget. You must assess the pricing structure of different digital business card solutions.
Remember, your budget and evolved futuristic needs as your business expands should be the topmost considerations. Finally, go for a platform that balances functionality and affordability, giving you the most for your investment.
Reviews and recommendations
Seek recommendations from fellow business partners and research online reviews from those who have been using digital business cards for quite some time now. They will give you the much-needed insights to help you decide for yourself.
Trial or Demo period
Ensure to test the chosen platform before making commitments. That said, look for platforms that extend trial or demo periods for their users to decide for themselves.
Testing will allow you to check whether the platform meets your preferences, requirements, or expectations. If yes, you can make the next move; otherwise, keep searching for the right digital card provider.
Digital solution providers' reputation
You should gather feedback from chosen providers' users and pay attention to their reputation in the market. Also, settle for a platform with a positive reputation and long lists of satisfied customers, as only a provider will likely deliver the expected and reliable services.
Updates and maintenance
Lastly, the chosen card providers must actively receive updates and maintain their platform. It ensures your digital card remains up-to-date, fully functional, and in line with the latest technological trends.
Endnote
To conclude, choosing the best digital business card for a small business requires careful consideration of various factors. Factor in customization, ease of use, information flexibility, integration options, compatibility, security, affordability, and customer support to make an informed decision.
By carefully assessing these considerations, you can easily select the ideal business card solution for your business. Remember, an ideal business card provider aligns with your business goals and helps you leave a lasting impression on clients while helping you to manage your contacts efficiently.
So, wait no more. Assess these factors today to select the best digital business card solution to boost the professional image of your business and streamline contact sharing.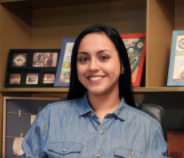 Vice President, İntelligent Design & Consultancy Ltd
Over 12 years of global & rich experience in Portfolio & Program Delivery Management in leading & managing IT Governance, PMO, IT Portfolio/Program, IT Products, IT service delivery management, Budget Management, and more.