How to Automate Your Business Like a Pro With These 7 Strategies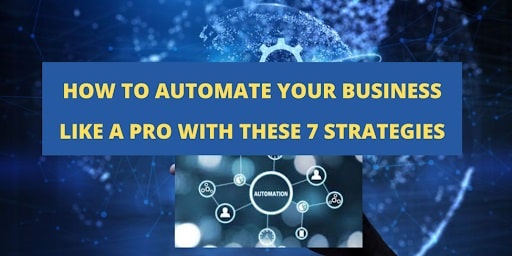 Automation in business is sweeping the marketing and larger corporate worlds. This is due to a new generation of sophisticated algorithmic technology that is accessible to everyone. Now, businesses of all sizes may develop their automated processes. This will help improve productivity, efficiency, and most importantly profitability. Automation handles routine business activities like bookkeeping, payroll, blogging, recruiting, and more. This frees up staff members to concentrate on other duties. While also reducing errors, increasing efficiency, and saving time with automated tests.
The seven essential steps to revolutionizing your organization with automation are discussed below.
How to Automate Your Business Like an Expert Using These 7 Techniques
Set Automation Targets
Before implementing any workflows, be sure to establish clear goals. These goals will help determine success and improve your procedures.
In certain circumstances, your aim can be to simply match the output of your team so that you can utilize that time for something else.
For instance, you might establish a target amount of leads and other KPIs. When developing a sales automation process, you might set targets for closing more leads and keeping more customers.
Be explicit when setting goals for each quarter and use them as a yardstick to determine your performance.
     2. Choose the Business Procedures to Automate
Choosing which of your business activities should be automated is the first step in figuring out how to automate your organization correctly.
Numerous tools exist to automate translation, site design, and content creation. It also helps to automate everything else a marketer or business owner could need to perform. It is important to choose the right business automation tool.
Automation testing is highly used in software companies. Software and other computer programs are tested automatically to make sure they abide by tight guidelines. It is helpful since it replaces several manual testers and increases accuracy overall with little to no manual input.
Quality assurance (QA), Application Programming Interface (API), and user interface (UI) testing are all possible components of automation testing. 
You can streamline testing and enable Behavior-Driven Development (BDD) on the Guidewire Cloud Platform. To create software with business value, BDD places a strong emphasis on offering a shared methodology and shared tools that encourage communication between software engineers and business analysts.
The Guidewire testing framework contains the tooling necessary to enable the creation of test scenarios for programs that use the Guidewire Cloud Platform or communicate with it. 
Teams may finish updates and releases more quickly with the help of the Guidewire Testing Framework, which makes testing easier and supports behavior-driven development (BDD).
Guidewire testing is most suitable for QA, API, and UI automated testing.
Most popular business procedures that can be automated are listed below:
Bulk image optimization and resizing

Software testing

Analytics reports

Lead scoring based on user actions

Automated email answers for various lead scores

Organizing meetings

Managing social media

Consumer assistance
  3. Build a Culture That Embraces Automation in the Workplace
Workers are frequently hesitant to accept automation. This is because they fear losing their jobs to automation. However, the most productive employees in most firms tend to automate more, whether formally or informally. When discussing automation, be sure to highlight how it will help people in both their current roles. You may practice what you preach by starting to automate simple tasks.
You want to instill a culture of automation like this throughout your team and at work. This way of thinking is all about efficiency, making the most of your resources, and getting the most out of what you have. These are the things you want your team to be considered while they work.
Your team members should be able to identify when they are performing the same duties repeatedly to free up more time for those that cannot be automated. Make this a continual presence in the office and encourage your team to use automation to get greater results.
   4. Choose Automation Tools and Set a Target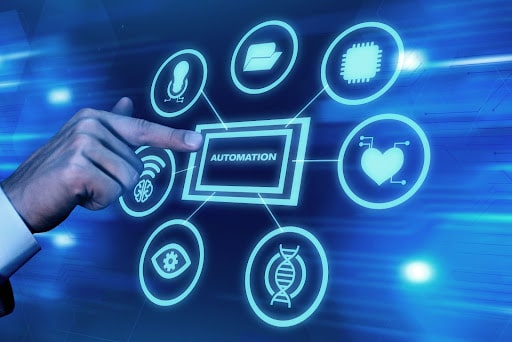 Business automation solutions help enterprises and their clients by automating daily tasks. Employees are then given greater time to focus on more strategic tasks. Teams can use an auditable data trail to apply consistent controls and improve their judgments.
Decide which tasks you're going to automate after you've decided which procedures to automate. Zapier is an automation platform that builds small automation between your preferred business tools. It can automate Trello cards and Google Calendar.
Additionally, companies that build software might employ technologies for automation testing. Automated tests are substantially faster than manual tests and can be done repeatedly with no added expense.
With automated software testing, repetitive tests can be completed in a matter of hours rather than days. You can also track automated testing efforts with test automation reports. Use of a testing framework that offers a selection of automation tools, such as Guidewire Testing Framework, is advised. 
      5. Track Results
You'll find it difficult to gauge how much of a positive impact automation is having on your business without setting goals and selecting the appropriate KPIs. Furthermore, you won't be able to identify chances to boost your automations' performance.
An objective-specific performance over time is measured quantitatively by a key performance indicator, or KPI. KPIs provide targets for teams to work toward. It offers benchmarks to evaluate progress. 
KPIs offer insights that aid individuals throughout the organization in making better decisions. Hence, key performance indicators support the strategic advancement of every department within the company. KPIs support marketing and sales to finance and human resources.
   6. Build an Automation History
Every automation project should have a record of everything you did. These include where you began, your budget, the outcomes, etc to automate your business. If you don't, you'll forget how far you've gone and been reluctant to start projects that could have fantastic returns on investment.
Celebrate your success and keep a record of it. You'll undoubtedly discover that you did more than you anticipated.
    7.Find Out How Automation Is Implemented in Big Enterprises
To lead your initiative, identify the automation expert at a large organization and recruit them.
Those folks immediately contribute enormous value. They understand how to do it correctly and the organizational change management needed. They also have the vision to envision where you can go in two to three years. But these experts understand how to begin modestly and end dramatically.
Conclusion
The key to automation is to begin small and gradually expand your operations. Before you begin adding too much (or more sophisticated) automation to the mix, implement your first procedures. Then monitor results, and fine-tune your workflows for improved performance.
Many automation features are now affordable because of technological advancements and cloud computing. Automate receptivity procedures as much as possible to free up time for improved customer service.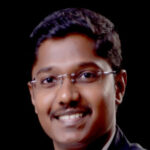 Dan has hands-on experience in writing on cybersecurity and digital marketing since 2007. He has been building teams and coaching others to foster innovation and solve real-time problems. Dan also enjoys photography and traveling.
Tags:
automated tests in business
business automation platforms
business automation services
how to automate your business