What You Will Require When Starting Up Your Own Online Business
When you decide to start your own business, the real hard work has just begun. Now you have to put all your dreams into action and research your plans to make sure that they hold water before going cap in hand to those that can give financial support and make your dreams come true.
Make a Detailed Business Plan
It is important that you do your research to make sure that there is an opening for your business within the vicinity that you wish to open it and that what you are selling, whether it is a physical product or a service, will be profitable and therefore carry your business forwards.
Having a detailed business plan is essential if you are looking for finance in order to kick start your business and bring it into reality. Loan providers and investors will want to see that it is a viable business before they part with any cash or even consider you for a business loan.
It is also beneficial for you to have a kind of map so that you can see whereabouts your business is heading, and then you can put markers en route, so that you can keep it on track to its success.
Get That Perfect Website
In today's business environment, you will need a website. Otherwise, you will miss out on a lot of customers that are not necessarily within your local area, and you could be turning your back on a lot of revenue.
It is important that you seek the services of an established and professional website design agency in order for your website to not only look the biz but for it to actually perform in the way that you are going to want it to.
A professional web design agency will ensure that your website is easily accessible to all visitors and that it is easy to navigate. All you will have to do is talk to them to make sure that your website contains everything that you want it to. With years of experience within the web design field, it is also important for you to listen to any advice that they may give you when talking about what you will need on your website.
Now You Need to Get Your Website Seen
Having your website and getting it seen can be two different things, although you may find that those businesses that deal with designing websites can help you with this as well.
In order to get your website seen by those potential customers surfing the web, you are going to need some SEO (Search Engine Optimization). This is so search engines such as Google will rank your website so that it stands a chance of being viewed.
Ideally, you want your website to rank number one on page one of your chosen niche search. However, without the services of a professional at your side, it is unlikely you will get even within the top ten pages. Not that this will matter too much as it is a well-known fact that many people will only look at those businesses listed on page one, so if you are not there, you are not being seen.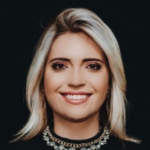 Business Developmeny Manager at PAS InfoCom Technologies Ltd.  Experienced in project management with a demonstrated history of working in the information technology and services industry.