How To Train Your Sales Teams Effectively In 2022
The majority of businesses use revenue as a metric for success. Sales are what all marketing efforts come down to at the end of the day, and they may make or ruin a business. Unfortunately, the salespeople who make these sales are frequently those who have had the least amount of training and skills. How to train a  sales team, what it takes for training a sales team in remote and physical context?
What is sales training and what does it entail?
Sales training is the process of honing salespeople's skills by improving their understanding of their customers. It entails upgrading their sales approach and arming them with the methods, techniques, and technologies used by top sales performers to achieve sales success.
Additionally, it also includes the bit where you educate them how to communicate with prospects effectively, build lasting relationships with customers, complete deals, upsell and cross-sell, and much more. Training also enhances your sellers' approach to both new leads and qualified SQLs when undertaken on an ongoing basis.
Sales enablement and training can assist sales reps significantly increasing their effectiveness. With sales enablement and training, a small amount of effort can result in significant profits as salespeople's performance improves dramatically.
Maintaining an edge over the competition and staying ahead of the ordinary necessitates, a continuous approach to improving your sales strategy to reinforce what the salespeople have learned. With a sales enablement software or platform, your company can provide frequent training opportunities and the scope for continuous improvement. 
Additionally, you can learn from the following tips to effectively train your sales teams in 2022: 
1. Make the training content simple to use 
You don't want your team spending hours searching through files and folders for a module, lecture, or recording. Your sales teams will be able to get into new sales training program faster and review essential tidbits of knowledge more easily if you make courses, materials, and activities such as quizzes and training exercises easier to find and access.
2. Move from the classroom to self-paced learning 
In order to conduct sales training on a large scale, traditional programs require bringing together teams of sales professionals. Digital training content, on the other hand, can be given concurrently at a salesperson's convenience. 
Instructor-led synchronized sales training has its place for difficult topics that need urgent feedback or witnessing peers in action can aid with learning. It is more practical and productive to allow reps to study on their own schedules in most circumstances.
3. You should customize training methods for individuals 
All your sales representatives will have their own set of strong and weak points. As a result, the same level of coaching and assistance won't benefit them all in the same way to help them find success in making maximum sales for your organization. 
Therefore, instead of expecting everyone to undergo basic training that only a few of them would truly benefit from, offer a diverse range of courses and activities and allow them to choose their own learning path. Alternatively, by combining modules and activities, you can create bespoke programs that meet their requirements and interests.
4. Toss in some gamification into the mix
Through basic gamification of measurable components, sales gamification is one of the greatest strategies for monitoring and improving team performance and train sales team. However, because there may be data security risks, it is critical to use the safest gamification options only. Gamification in sales training can help companies enhance their sales success as well as other areas like engagement and morale. 
Simply choose a statistic to be measured, like sales, gamify it, and incorporate engaging games, leaderboards, and awards for your staff to follow and utilize. Salespeople perform better without being stressed because gamification encourages teamwork and friendly competition.
5. Provide real-life training exercises 
While reading the training material to train sales team and viewing instructional videos are helpful, they are not enough. Sales team members in an organization must also practice and gain real-world experience. 
You may reinforce the principles and approaches your sales agents have learned without affecting your bottom line by developing real-world activities for them to do at the end of each module. For instance, sales team members can capture themselves by giving a pitch or sending inbound responses. Your training methods are on the correct track as long as the activity allows learners to use what they learned throughout the training in a natural way.
6. Use data to improve sales training
Introducing technology and data into the sales mix is a tangible method to transform how sales training is done. Data can assist you in identifying profitable behaviors as well as those that may be inefficient or low-value. Additionally, individual sales reps' performance can also be measured and improved using data analytics.  
Robust customer relationship management systems display individual and group data. This data can subsequently be analyzed and compared to gauge their performance. This is critical because sales coaching tactics vary depending on the sales rep's level. Furthermore, data can be used to evaluate the efficiency of your programs and to create foolproof performance reports for senior management.
7. Sales Team Members should be able to self-identify areas for improvement
While customization in training is vital, you don't necessarily have to entrust your training leaders with the duty of creating a customized sales training program for each of your employees. 
Show your salespeople how to analyze their own sales performance measures, such as closed transactions, average transaction size, and emails received. This will enable them to identify areas for growth on their own, giving reps greater control over their learning process. 
8. Keep track of the impact of your training
Whatever form of sales training program you create, it's vital to keep track of your team's development and the course's overall impact (ROI). But it's not only because you don't want to waste money. For sales training, it's vital that you track the learning outcomes to improve your performance.

Conclusion
The truth is, we're only scraping the surface when it comes to sales training processes. There are a plethora of options to pick from and a lot of them have developed their own strategies and methods. However, if you do your homework and choose an approach that's engaging, and valuable to your sales teams, you'll almost certainly see a significant return on investment. The above tips can help you go the distance.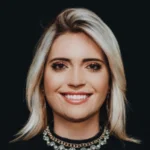 Business Developmeny Manager at PAS InfoCom Technologies Ltd.  Experienced in project management with a demonstrated history of working in the information technology and services industry.
Tags:
how to prepare a sales training
how to train a sales team
training for sales teams