Remote Jobs: Find Best Remote Works for Yourself
Revisit the 2020 year in your mind as a quick recap? How did you change your work routine, your business, or your career? Given the present economic downturn, massive unemployment, and the danger of disease caused by COVID-19, it's not surprising that remote jobs are so appealing right now. Employers are beginning to view "remote jobs" as a perk rather than a luxury. According to Forbes, 74% of employees anticipate that remote jobs, whether part time remote jobs or full time working remotely for a company to become standard soon.
Working from home may be a fantastic alternative for various reasons, including satisfying a travel addiction, assuaging relocation anxieties, or simply because the workplace is in an unpleasant area.  But if you are looking for remote jobs, changing your career, or want to switch from your daily job to part time remote jobs, we are here to shed some light on the subject.
First Things First: Where Can I Find a Remote Job?
When you first consider the possibility of working from home permanently, you may start your day by typing remote jobs near me on the search bar. You can find several part time remote jobs, Amazon remote jobs, and more. Fortunately, finding one is less difficult than you may think! As remote work becomes more popular, employment sites or marketplaces are dedicated to the algorithm of remote jobs near me principle.
If you are a travel enthusiast or your main point in finding a remote job is free – no geographical limitations, finding global remote job opportunities is normalized with the post-pandemic era. And abovementioned platforms and marketplaces can help you in this case too. But let's understand the context of working remotely.
The phrase "remote job" may be expressed in distinct ways. Due to the fact that no two organizations use the same phrase, while you're looking for a remote job, you should be familiar with all of the many ways to refer to "remote work." Here are just a few examples of the most common:
Distributed Workforce: You and everyone else with whom you collaborate work from home.
Work-at-home (also known as "Work-from-Home" ): You can work from home for a corporate company.
Job as a virtual assistant or online employee: Almost all work is completed online or in a virtual office setting.
Work-from-Anywhere: A job that does not have any geographic limitations.
Agile Workforce: A remote workforce that is adaptable and project-based.
There are, of course, numerous more expressions that may be used to refer to "remote work." Knowing some of the more popular phrases, on the other hand, will assist you in narrowing down your search.
#1: We Work Remotely
As the remote job platform is continuously updated, this online job board enables job searchers to search for positions not confined by geographic location. Or, you can type remote jobs near me to catch familiar business roles. Simply search by title or talent to discover a profession that you may begin from anywhere in the globe! If you are a company wanting to recruit a remote employee, the fee is $200 for each post that lasts for 30 days.
#2: FlexJobs
FlexJobs is a job board dedicated to part-time, freelance, and remote job seekers. The site has thousands of job listings. As the name implies, the platform focuses on providing flexibility to all possible remote job seekers.
#3: Remote.co
Remote. co assists businesses in hiring, training, and managing remote employees. They provide a useful blog, as well as Q&As for both employees and employers, as well as job postings.
#4: Working Nomads
Working Nomads(opens in a new tab) is a mailing service for digital nomads who are always on the go. Upon submitting your email address for the Working Nomads newsletter, you will receive a selected selection of remote work opportunities in your inbox. You may select to get daily or weekly emails and then continue to relocate to the next location as the telecommuting job hunt comes to you.
#5: Outsourcely
Outsourcely connects remote workers with companies looking for both full-time and part-time personnel in a variety of fields. There are many different career categories to choose from, including design & graphics, web design, writing & content, customer support, sales & marketing, and others.
#6: Upwork
This website, which is more of a community for employers and job seekers, allows businesses to advertise freelance work and hire individuals who apply. Despite the fact that it is not often full-time, it is a wonderful option to start your side hustle without committing to working in an office.
Remote jobs are not all the same
Not all remote jobs are created equal. However, while some part time remote jobs may be completed entirely from home, many remote jobs are hybrid remote working positions that combine both in-office and remote labor. Always read the job description thoroughly to avoid applying for a position believing it is 100 percent remote, only to find out you must be in the office three days a week.
Furthermore, many remote, stay-at-home professions contain a demand for physical presence. This can refer to a country, a state, or even a metropolitan region in a specific country. There are a variety of reasons why remote employment is subject to geographic constraints, including:
Legal cases: Various license requirements or government restrictions may prevent the firm from operating in or out of certain areas.
Taxes: Employers are only required to pay employment taxes in some states or regions as per the country's regulations.
Travel: Just because you live in a distant area doesn't mean you won't have to travel for work regularly, which makes living near an airport a need, or you may be required to live in a specific area as a Regional Sales Responsible, etc.
Clientele: Working remotely does not imply that you will never meet with clients in person. If you're doing a job like soliciting, consulting, etc., your job may require seeing clients in real life.
Scams in a remote job context
Unfortunately, the "remote employment" sector is prone to be targeted by con artists. Working from home is a genuine option for many people, but for every legitimate opportunity, there is roughly more than one fraud alternative or trap to be more politically correct. Some examples of frequent frauds include, but are not limited to, secret shopping tests, product testing or reshipping, and processing of rebates.
When looking for remote employment, keep an eye out for red signs such as the following:
"Unlimited earning potential," "Investment possibilities and education opportunity," and "Quick money" are all phrases that appear in the advertisement of a possible scam.
When you are interviewed or submit an application, if they request personal financial information (such as your social security number and birthdate), this can be tricky in a quite early stage of recruitment steps.
And last but not least, the remote job adverts necessitate the payment of up-front fees from you.
What to do next?
In the coronavirus economy, there is an increase in remote work. More and more firms are offering remote employment possibilities, and many people are eager to take advantage of the advantages of working from home.
There are several advantages to working from home, including less or no commute, flexible scheduling, greater family time, and a lower risk of sickness.
Are you interested in learning more about finding remote jobs?
Check out the websites listed above for some ideas. For those who are determined to find work from home, develop a solid strategy and review some remote project management tips ahead to prevent being bogged down by many clients, projects, and deadlines, among other things.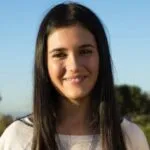 Writing, researching, and learning about project management and tech.
Tags:
Hybrid Remote Working Model
remote project management