Company Registration For A Freelance Business: A Complete Guide 
Have you recently gained a new skill, and are you planning to offer your skills as a service? Are you self-employed, and do you handle projects for multiple clients for fixed periods? As a freelancer, you may be wondering how to register yourself as a business and learn company registration for freelance business. 
Most people assume that you don't need to register a freelance business. It's quite far from the truth. Most states require you to register as long as you earn regularly. How do you register a freelance business?  
Here's a guide to assist you:
Choose A Business Structure for Company Registration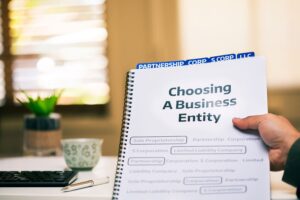 You can choose from different business structures—the common ones are sole proprietorships, partnerships, and limited liability companies. These options differ in terms of management, taxes, and liability. 
As a freelancer, the ideal structure for company registration is a sole proprietorship, where you're the business's sole owner. However, consider a partnership if you want to run and own the business with other parties.  
The ideal way to choose the right structure is to understand each, focusing on the merits and demerits before learning how to register freelance company.   
Choose And Register A Business Name
A business name is its identifier and how the public will refer to it. It's best to choose a unique and memorable name. The uniqueness goes beyond a basic requirement. Most, if not all, states require that you have a unique business name.
No other business should have your chosen name, nor should it be close to another. You want to avoid being confused with another business. After settling for a name, research if it exists. Various websites and other online sources list existing business names for your perusal and research. 
Besides uniqueness, there are other legal requirements for a business name. For instance, you can't choose a name with obscene or offensive language. 
Proceed to register the name with the relevant body. You can do this in person or, in most areas, online.
Register For Taxes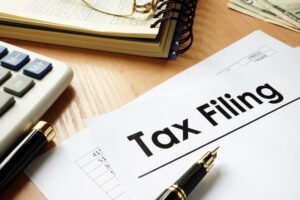 Taxes are part of obligations for both individuals and businesses before and after company registration. Therefore, it's a must-have for your freelance business registration checklist. Governments ask for taxes to fund public projects to benefit the public.  
There are different tax groups under which you can register your business. Here are some: Goods and Service Tax (GST), Harmonized Sales Tax (HST), corporation, national insurance, and income taxes. Register for GST if your company generates more than USD$60,000.  
Please research where you lie as a business.  
Prepare The Necessary Documents for Company Registration
Company registration requires several documents to make it successful. The documents depend on your chosen business structure. One of the documents is an Articles of Association (AOA), which details the operation policies of your business. 
To make the process easier, find out beforehand what should be in the AOA. Some states require that it touches on shares, dividends, director and shareholder appointments, voting rights, and accounting, among others.
Get A Business Address
Getting a business address is a crucial part of the registration process. It lets authorities know where to find you should the need arise. They might need to send documents or conduct inspections, among other needs.  
The ideal way to get a business address is to locate your target clients. Where are they most saturated? You want to be as close to them as possible for their convenience. You may also use your home address if you're offering your services remotely or online. Also, consider the surrounding laws and regulations. Are they favourable to your freelance business?  
Get An SIC code for Company Registration
A Standard Industrial Classification (SIC) of economic activities code is a five-digit number categorizing businesses according to their operations. The identification aids in matters relating to national statistics and industry-specific data.
Most states have lists of the SIC codes. It's up to you as a business owner to identify the category you lie in. Most have 21 major categories, e.g., construction, manufacturing, wholesale, and waste management. Under each category are sub-branches with the codes. 
Ensure you choose the right SIC code for your freelance business to avoid hitches in the future. 
Register Your Business
With all documentation ready, it's time to register your business. 
The registration process differs from state to state, regarding the body that does it. It also varies depending on your chosen business structure. Therefore, do your due diligence and identify the body responsible for business registration in your country. You want to adhere accordingly and prevent penalties. 
Conclusion on how to register freelance company
From the discussion, registering your freelance business isn't as complicated as many believe. All you must do is figure out the dos and don'ts of the process before starting. Doing so ensures you're ready and won't encounter hiccups. The discussion above details the process; adopt the guide for a successful registration process.
In conclusion, company registration for freelance business demands meticulous preparation as well as respect to the standards imposed by the law. It is crucial for a freelancer to identify the structure of their firm, register their business name, secure the required licenses and permissions, and receive information about their taxes. Also, it is of the utmost importance to preserve precise financial records and to be current on any legislative changes that may have an effect on your company.
You can lay a firm basis for success and prevent any legal complications in the future if you take the time to properly register your freelancing business. This will take some time and effort on your part. Keep in mind that the procedure could be different depending on where you are and the sector that you work in, so be sure to speak with the appropriate authorities or seek the counsel of an expert if necessary.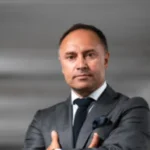 Victor Z Young is a Civil Engineer with 35 years of experience working alongside the executive team of various construction companies. Victor specializes in construction insurance, delay analysis, performance analysis and engineering. He holds a Doctor of Project Management from Northwestern University.
Tags:
company registration for freelance
how to register freelance business
register freelance business