What is a Project Manager, and Why Are They Needed?
In today's ever-changing employment landscape, understanding what roles will be mission critical in today's digital economy is essential. In this piece, we'll explore a vital role for projects worldwide – that of the project manager role. How can you become a project manager, what do they do, and why are they so important in today's world? Let's find out.
What Skills are Required to Become a Project Manager
Depending on your level of education, getting qualified to become a project manager is as attainable as studying for a graduate diploma in project management. Further study opportunities may be available, such as a Master in Project Management. For those that then wish to expand their understanding of the field.
Project manager salaries soaring to over $100,000 annually in recent years. This can be a lucrative job opportunity for those that want to dedicate themselves to getting the most out of projects.
Planning Projects – Identifying Scope and Risks
Typically, a project manager is involved in all facets of project planning from initiation to draft review. All elements are critical to both the success of the project and the project manager within their role. 
This stage typically involves a considerable amount of forethought, ideation, and research, meaning that a strong background in planning will be required to perform these duties effectively. From managing the scope of a project to allocating the right resources at the right time, a project manager is required to have a definitive understanding of what their project may need at each step.
It's possible that a Project Manager will be in charge of the creation or deployment of brand-new software. As well as the introduction of a brand-new product, or even the comprehensive revision of an organization's marketing strategy.
As a general rule, the completion of a company's most critical projects falls within the purview of the company's project managers. Project managers are expected to possess exceptional leadership skills, coordination abilities, and motivating capabilities.
What are the Project Manager Responsibilities?
In addition to supervising all parts of project planning and execution, project managers are often present throughout the duration of a project in order to resolve difficulties and find solutions to problems that crop up.
The most effective project managers are able to adapt to shifting conditions. And continually look for new methods to encourage the people of their teams.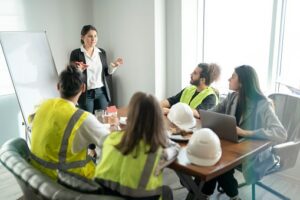 For example, in the case of a tunnelling project, a project manager may need to plan for not just the tunnelling works. Other elements may need to be considered – from determining what materials are needed when to workforce planning, health and safety planning, and stakeholder management.
This is by no means a complete overview; from beginning to end, the list of things to do for a project manager can vary drastically from project to project. Ultimately, it's the role of the project manager to prepare and plan for as many different situations as possible, to maximise the chance of successful project execution.


Executing Projects – Getting it Right
Planning is not the only element of projects. Execution is an essential element of all projects, no matter the size. This typically contains a number of components, such as procurement, communications, and human resources, each of which is a field of specialisation on its own.
Going back to the example of the tunnelling project, essential tasks include engaging with engineering firms to hire adequate staff. Also, signing contracts to arrange the supply of construction materials, and engaging with regular workplace health and safety inspections.
The needs of all projects will naturally vary, and this role can vary across industries and project types. Ultimately, this stage involves executing the deliverables outlined in the planning stage and ensuring the right things are in the right place at the right time.
In some cases, this may involve adapting when situations change – for example, if a builder goes bankrupt, as in the case of The Ribbon, a project manager may need to adapt to hire additional contractors or work with administrators to salvage a project.
Monitoring Projects – Measuring Deliverables
There's more to projects than planning and execution. With projects at every scale, it's critical to monitor progression to ensure time and budget. Budget blowouts don't always happen, but when they do, they can cost stakeholders billions of dollars in additional costs.
Understanding the different data points that emerge as a result of ongoing projects remains essential for project managers worldwide. This includes cost and budget management to staff allocations, the project manager is involved across the board.
Utilising project management software is a critical element of monitoring projects. Both from inventory management to staff timesheets. These software tools enable project managers to supervise projects from a remote location and notify stakeholders of progress as required.


Closing Projects – The Final Step
The final step in project management is managing the shutdown and cleanup as a project is nearing completion. This can involve a variety of components, from site remediation to waste management.
The role of a project manager places a significant emphasis on organization and following through. The project manager is responsible for maintaining awareness of how the project is moving along. This includes developing an accurate timetable for the completion of the project. And then ensuring that activities are within the parameters of the assignment.
Additionally, the project manager is responsible for estimating any potential holdups that may arise on the client's end and keeping the team updated on any modifications to the client's requirements.
From final payslips to the return of equipment, all aspects of integration and procurement should be in control. So that when the project is complete, there are no further elements to address.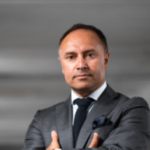 Victor Z Young is a Civil Engineer with 35 years of experience working alongside the executive team of various construction companies. Victor specializes in construction insurance, delay analysis, performance analysis and engineering. He holds a Doctor of Project Management from Northwestern University.
Tags:
How to Become a Project Manager
what is a project manager
what is project manager role