Simple Ways to Tell If Someone Is Tracking Your Phone
We all have a lot of private data and information on our phones, so privacy is pivotal in a situation like this. Which is why we want to know when and if someone is tracking our phone, and how they do that. Thankfully, there are a multitude of things to take into account when it comes to phone tracking. So how do you know someone is tracking your phone? Here are some ideas to consider!
You see some random apps you never installed
That might be a sign your phone is tracked and someone might have installed some stuff on your computer. It's very hard to track all the apps on your phone, and that's what a lot of digital spies are counting on. So if you see any strange apps on your phone, delete them right away.
The battery drains super fast
If your phone is not very old, yet the battery drains super quickly, then that means you might have apps or things running in the background. If that's the case, then you do want to check and see what background apps might be running. Updates might also be the reason behind that, but apps running in the background can also be a reason, so you can never be too careful with this kind of stuff.
Your phone is very hot all the time
Spyware might be running in the background, and what that means is your phone gets extremely hot all the time. If the phone is hot and you're not using it at all, then it's a telltale sign something is up in the background.
Very high data usage
Another thing you want to check is whether you have a very high data usage. Normally that might not seem like a whole lot, but if it appears out of nowhere, that's certainly something to be wary about. Monitor the data usage and if it feels way too strange, something might be up and you need to address that.
Autocorrect problems
Autocorrect rarely misbehaves, but if it does and it seems too problematic, that's certainly something you need to think about. The truth is that autocorrect issues are rare, so if there are such problems, you do need to address them in an appropriate manner. Finding any malware that might be an issue is crucial and it can certainly help more than you might expect.
Bad screenshot quality
You should also focus on the screenshot quality and see whether it's not ok. If the quality is much worse than it should be, then something is indeed going on and you should eliminate any spyware that might be on your phone.
At the end of the day, there will always be people trying to spy on your phone and access your data. What matters is finding out if someone is spying on your phone and then eliminate those tools and items that might be an issue. It's not going to be simple, since these tracking tools can be very well hidden. But if you take your time and study everything, you will find some anomalies and narrow down the issue.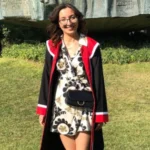 Hello, I'm Cansu, a professional dedicated to creating Excel tutorials, specifically catering to the needs of B2B professionals. With a passion for data analysis and a deep understanding of Microsoft Excel, I have built a reputation for providing comprehensive and user-friendly tutorials that empower businesses to harness the full potential of this powerful software.
I have always been fascinated by the intricate world of numbers and the ability of Excel to transform raw data into meaningful insights. Throughout my career, I have honed my data manipulation, visualization, and automation skills, enabling me to streamline complex processes and drive efficiency in various industries.
As a B2B specialist, I recognize the unique challenges that professionals face when managing and analyzing large volumes of data. With this understanding, I create tutorials tailored to businesses' specific needs, offering practical solutions to enhance productivity, improve decision-making, and optimize workflows.
My tutorials cover various topics, including advanced formulas and functions, data modeling, pivot tables, macros, and data visualization techniques. I strive to explain complex concepts in a clear and accessible manner, ensuring that even those with limited Excel experience can grasp the concepts and apply them effectively in their work.
In addition to my tutorial work, I actively engage with the Excel community through workshops, webinars, and online forums. I believe in the power of knowledge sharing and collaborative learning, and I am committed to helping professionals unlock their full potential by mastering Excel.
With a strong track record of success and a growing community of satisfied learners, I continue to expand my repertoire of Excel tutorials, keeping up with the latest advancements and features in the software. I aim to empower businesses with the skills and tools they need to thrive in today's data-driven world.
Suppose you are a B2B professional looking to enhance your Excel skills or a business seeking to improve data management practices. In that case, I invite you to join me on this journey of exploration and mastery. Let's unlock the true potential of Excel together!
https://www.linkedin.com/in/cansuaydinim/