CISOs: 5 Challenges You Will Face in 2023
In the midst of a growing cyberthreat landscape and stricter regulations, businesses are prioritizing cybersecurity. In fact, according to PwC, 65% of executives expect to grow their cybersecurity spending in the near term. However, despite the additional budget, CISOs are facing a period of adjustment where they respond to existing threats and concerns in the space. While also increasing the resiliency of their organization. CISOs, or Chief Information Security Officers, are executives responsible for an organization's information security strategy and implementation. They oversee the development and execution of policies, procedures, and technologies that ensure the confidentiality, integrity, and availability of data and systems. CISOs typically report to the CEO or another senior executive, and they work closely with other departments to identify and mitigate security risks across the organization.
Their responsibilities may include managing security incidents, conducting risk assessments, implementing security controls, and ensuring compliance with regulatory requirements.
In this article, we're identifying five of the top challenges CISOs are facing this year and some of the things they can do to mitigate them.
1. Hiring and recruitment for CISOs
Hiring has always been a challenge for cybersecurity leaders. There's a known shortage in cybersecurity talent, as it's still a relatively new field, and the companies that have developed that talent are doing everything they can to keep it. This is slowly but surely being remedied, with a growing number of recruitment firms dedicated to the space, training programs, and certifications that standardize knowledge. However, the gap is still there, and it needs to be addressed.
The current tech environment — with layoffs being announced every day — will also make security professionals wary of moving from their current roles. Marketing for any open positions will be key, and an offer will need to come with some sort of guarantee to stem any uncertainty.
In 2023, CISOs will have to get creative in how they resource their security team and set them up for success with the right tooling, insights, and professional development opportunities. Retention tactics will also be key here, so CISOs will need to work with HR and other leaders to ensure employees are satisfied.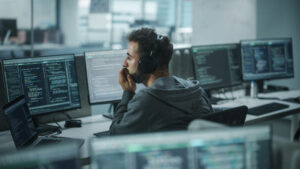 2. Improving threat prevention
One thing that was made clear during the pandemic is that bad actors take advantage of turbulent situations to conduct cyberattacks. And that is a trend that has no sign of stopping. As such, companies need to take a proactive approach to their cybersecurity efforts. It is enabling them to spot threats before they have any sort of negative impact.
To accomplish this, CISOs need to use 2023 to invest in intelligence tools and processes that enable them to proactively identify, isolate, and respond to risks. Forming robust threat intelligence will be key, as will developing a comprehensive incident response methodology.
Another important enabler is to build a culture of security within the organization. This can include finding ambassadors within the leadership team, using effective communication channels for sharing updates and requests, gamifying security rollouts, and more. With cyberattacks targeting most parts of the organization in 2023, there's a unique chance to make cybersecurity tangible for everyone.
3. Adopting automation
To increase the efficiency of their cybersecurity program, CISOs will have to prioritize the implementation of automated features. Because it is a step that's necessary for today's cyberthreat landscape. Automated processes can reduce the risk of human error while also lowering the burden of manual or repetitive tasks. Within cybersecurity, this is particularly useful in tasks such as vulnerability management, incident response, and compliance checks.
This will require a shift of thinking within the CISO's organization. Selling it through will require educating the team and giving them strategic opportunities once they're freed up from more tactical processes. As an added benefit, automated tooling will also lower the headcount required to manage cybersecurity efforts. So it addresses multiple challenges at once.
4. Reducing the attack surface
The more digitally enabled an organization becomes, the more its teams leverage cloud-based solutions and web applications to get their work done. Modern businesses are also increasingly leveraging and building APIs. They are participating in an ever-growing API economy. In addition, remote and hybrid workforces mean that business applications and data are accessible via various networks. All of these systems add to the attack surface, and they need to be considered in a robust security strategy for the organization.
In 2023, CISOs have to focus on reducing the attack surface, and adopting security models that are equal parts adaptable, proactive, and comprehensive.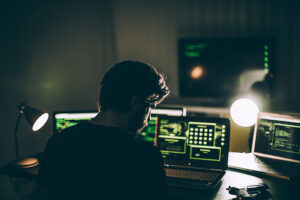 5. Insider threats
For many organizations, one of the biggest risks to their sensitive data comes in the form of trusted insiders. These can include employees, partners, and contractors that have access to key information, whether that's customer data, financial details, or proprietary code.
Insider threats can happen intentionally — when a disgruntled employee wants to harm the organization, for example — or by accident. Regardless of intent, an insider attack always results in the compromising of the organization's integrity and a potentially costly breach.
The trouble with insider threats is that they are quite hard to address. The response strategy has to cover both intentional and unintentional cases, and that requires a wide breadth of coverage. Now CISOs continue to deploy their security strategy for 2023. Hence they must keep insider threats top of mind and mitigate them with the right tooling.
Looking ahead for chief information security officers: CISOs
Chief information security officers continue to emphasize the importance of investing in and building a strong security posture. 2023 will be a year of growth and evolution in this space. CISOs will become increasingly strategic roles within the C-suite. And they have an opportunity to gather the people within the organization to confront cyberthreats collectively. While also protecting customers and other stakeholders in the process.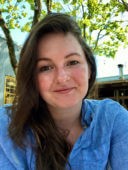 Ali Cameron is a content marketer that specializes in the cybersecurity and B2B SaaS space. Besides writing for Tripwire's State of Security blog, she's also written for brands including Okta, Salesforce, and Microsoft. Taking an unusual route into the world of content, Ali started her career as a management consultant at PwC where she sparked her interest in making complex concepts easy to understand. She blends this interest with a passion for storytelling, a combination that's well suited for writing in the cybersecurity space.
Tags:
chief information security officers
CISOs
Cybersecurity