How To Understand Your Organisations Data Security Requirements
Organisations worldwide collect and store sensitive data from customers daily; therefore, it is essential to protect this data correctly. This is important in reducing the chances of data leaks which can significantly impact the organisation financially and legally. It can also negatively impact the organisation's reputation, with many customers losing trust in the industry and no longer using them. Below we will go through how you can understand your organisations data security requirements.
Different types of data security measures
Depending on the data you are collecting and securely storing, different types of security measures can be used. Many organisations would make use of enterprise software such as SAP or Oracle to manage their business operations. SAP for instance would require the integration of additional software to manage SAP security i.e. control and monitor access to sensitive data both externally and internally.
Several other security measures can be implemented to store data securely. The use of authentication technology has become increasingly seen in businesses to verify the credentials of the user attempting to gain access to an organisation's database. Authentication technology mainly exists in two forms: biometrics and two-factor authorisation.
Data encryption is another data security measure for storing and sharing data. This method transforms sensitive data into a language only readable by those who have access to the encryption keys to decrypt the data. This security measure helps keep sensitive data out of the hands of those who should not have access to it. Data loss prevention (DLP) is used to prevent the destruction of essential data whilst protecting against data breaches thanks to DLP software which can detect unusual activity.
What types of data are susceptible?
Four different types of data exist. There is confidential, internal, restricted, and public data. Each data type requires unique security measures due to varying sensitivity levels. For example, public data is accessible and therefore requires minimal security. On the other hand, restricted data is the most sensitive of the four types and requires significant security measures to protect the data adequately.
Some types of restricted data include personally identifiable information, which, if in the wrong hands, can be used to conduct blackmail, identity theft, and financial fraud. Protected health information is another restricted data containing personal medical history and emergency contact information. Several regulations and laws must be followed when securely protecting certain data types in different industries. What you must do as an organisation is important to ensure you are appropriately complying with legal requirements.
Essential factors to consider as an organisation
The laws surrounding technology and data protection are constantly changing, which means it is crucial to keep up to date with your organisation's security measures to make sure that the data you are storing is secured safely and your customers have protected as much as possible. There are several factors that a business should consider when it comes to data security. First of all, it is essential to understand where the sensitive data is being stored, whether on the cloud or a network on the premises. The next thing to consider is who will access the sensitive data.
Other factors to consider include understanding what type of data your business collects and stores from customers and determining the security level required to keep sensitive information secure. Finally, as an organisation, it is important to set out clear roles and responsibilities for your team in charge of data security so that everyone is on the same page.
How to identify data security risks
Data security should be a priority in all organizations. The amount of effort required to take the proper precautions to ensure that the data you are storing is protected against cyberattacks and data leaks far outweighs the problems that will arise should the organisation find themselves under threat. Implementing a solid data security team enables organizations to identify and stop potential threats before they lead to detrimental outcomes for both the business and the customers.
One of the most important things to implement in your organization is a robust framework for data security that enables your team to quickly detect unauthorised access attempts and shut them down before any damage can be done. Something that all businesses that have to store sensitive data securely should implement is data discovery. Data discovery enables businesses to have a clear understanding and view of all the different types of data they store, allowing them to monitor it effectively.
Regarding data security, the organisation is responsible for keeping its customers' sensitive data secure. Several rules and regulations must be followed depending on the type of data you are storing, so proper research must be done to prevent you from suffering legal problems and financial losses.

Conclusion
It is essential to understand what the data security requirements are for your organisation. Not only do you need to ensure that you are protecting the sensitive data you are collecting from your customers, but you also need to make sure that your business is protected against cyberattacks that could harm your growth as a company. There are different regulations and laws for data security depending on the type of information you are storing so it is crucial to ensure you know exactly what steps must be taken before you collect sensitive data from customers.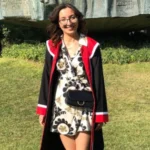 Hello, I'm Cansu, a professional dedicated to creating Excel tutorials, specifically catering to the needs of B2B professionals. With a passion for data analysis and a deep understanding of Microsoft Excel, I have built a reputation for providing comprehensive and user-friendly tutorials that empower businesses to harness the full potential of this powerful software.
I have always been fascinated by the intricate world of numbers and the ability of Excel to transform raw data into meaningful insights. Throughout my career, I have honed my data manipulation, visualization, and automation skills, enabling me to streamline complex processes and drive efficiency in various industries.
As a B2B specialist, I recognize the unique challenges that professionals face when managing and analyzing large volumes of data. With this understanding, I create tutorials tailored to businesses' specific needs, offering practical solutions to enhance productivity, improve decision-making, and optimize workflows.
My tutorials cover various topics, including advanced formulas and functions, data modeling, pivot tables, macros, and data visualization techniques. I strive to explain complex concepts in a clear and accessible manner, ensuring that even those with limited Excel experience can grasp the concepts and apply them effectively in their work.
In addition to my tutorial work, I actively engage with the Excel community through workshops, webinars, and online forums. I believe in the power of knowledge sharing and collaborative learning, and I am committed to helping professionals unlock their full potential by mastering Excel.
With a strong track record of success and a growing community of satisfied learners, I continue to expand my repertoire of Excel tutorials, keeping up with the latest advancements and features in the software. I aim to empower businesses with the skills and tools they need to thrive in today's data-driven world.
Suppose you are a B2B professional looking to enhance your Excel skills or a business seeking to improve data management practices. In that case, I invite you to join me on this journey of exploration and mastery. Let's unlock the true potential of Excel together!
https://www.linkedin.com/in/cansuaydinim/