Guide to Devise a Cybersecurity Strategy In 2022
Cybersecurity refers to protecting systems, networks, devices, and programs from digital attacks. It protects networks and data from unauthorized access, improves information security, enhances business continuity management, and sets companies' security controls in place. More robust cybersecurity also denies spyware, prevents adware, and improves stakeholder confidence. Developing a cybersecurity strategy is tough, and starts with security assesments, review and establishing cybersecurity maturity.
Why develop a cybersecurity strategy?
Cyber-attacks are becoming an increasing threat in this technology-driven era. Therefore, more stringent protection and security are needed now more than ever. Every business must develop an efficient and effective cybersecurity strategy. A cybersecurity strategy involves best practices to protect a company from internal and external threats. Formulating a cybersecurity strategy can be immensely beneficial to several businesses worldwide since the rise in cyber threats has been intense in the past few years. One study reported that nearly 4.83 million cyber-attacks occurred in the first half of 2020. That equates to 26,000 attacks per day. Many reports also say that these attacks are likely to become more destructive in the future. Today's cybercriminals aren't only targeting simple technologies and software. Instead, they are shutting down transportation, paralyzing oil pipelines, and whatnot for their benefit.
A cybersecurity strategy considerably lowers the chances of cyber-attacks by protecting sensitive information, reducing potential costs, and safeguarding a company's reputation. Therefore, it'd be a viable idea to book a cybersecurity review now and start planning for the year ahead.
Now, let's look at five tips to formulate your cybersecurity strategy.
1. Execute a risk assessment before the cybersecurity strategy
An IT security risk assessment is the process of identifying, modifying, and analyzing security risks and controls. The risk assessment requires multiple collaborations from different data owners and groups. The ultimate purpose of conducting such a risk assessment is to minimize security threats and failures. Here is how you can perform a security risk analysis:
Prioritize assets: work with businesses and create a list of your most valuable assets. These could include servers, client contact information, trade secrets, etc.
Identify threats: threats could also include natural disasters, malicious behavior, or hardware failure.
Identify vulnerabilities: make sure you don't limit your assessment to software vulnerabilities and add human and physical vulnerabilities.
Analyze controls: controls could be both technical and non-technical for the cybersecurity strategy.
Predict the likelihood of something happening
Access the impact of a potential threat: include the asset's sensitivity and the asset's value to the organization. The process that depends on the asset is essential as well.
Recommend controls: generate plans according to the level of risks.
A security risk analysis allows enterprises to identify vulnerabilities, facilitates businesses to review security controls, and allows them to examine whether they meet industry compliances or not. An IT risk assessment also enhances document security, trains your employees, and increases productivity.
2. Evaluate your cybersecurity maturity
Assessing your company's cybersecurity maturity is also essential for conducting an IT risk assessment. Select a cybersecurity maturity model and use it to evaluate your maturity policy. Begin by assessing the maturity of several categories and subcategories ranging from policies to security technologies.
After that, use the same model to determine where you see your company in the next 5-10 years. Consider whether distribution denial-of-service or ransomware will be a significant threat or not. Or whether you might have to harden policies because of the increment in remote workers leading to more tools deployed.
A cybersecurity maturity assessment helps to identify gaps in your program. It is instrumental in conducting a comparative analysis, making an action plan, and providing guidance on the future maturity of your firm.
3. Set your firm's security goals
Setting security goals is a crucial part of your cybersecurity strategy. Here is how you can implement security goals within your company.
Implement reasonable expectations: ensure that everything from resources, timelines, budget to execution is well within your organization's capabilities.
Conduct a cost analysis: you must budget for each security goal.
Understand your company's risk capability: prioritize areas for cybersecurity.
Cater to simple tasks and queries immediately: some potential threats might not be as complex as you think. It is better to resolve them with no delay to avoid future hassles.
4. Consider your cybersecurity budget
Cybersecurity is crucial, but it is also heavy on the pocket. Many companies mistake budgeting too low for their cybersecurity and face disastrous consequences.
Studies report that cybersecurity strategy spending will exceed almost $1 trillion. However, cybercrimes' costs will also rise over $6 trillion. These stats are confusing and seem to show a disconnect. However, as mentioned above, cybercriminals target highly complex and high-end servers and technologies. And the current spending is insufficient to prevent such attacks.
No one can tell or predict the exact amount a company should be spending on its cybersecurity. However, make sure whatever you spend yields you a significant investment return. Remember, low or no ROI means your spending isn't enough and will waste.
5. Assess your technology for cybersecurity strategy
Of course, potential cyberthreats and their harmful consequences massively depend on the kind of technology you use. After identifying your assets, your next step must be to determine and evaluate whether these systems meet the level of practices and who manages technology.
You can consider beginning by identifying the current operating system. If you use end-of-life technology, your productivity might halt because these systems are highly hackable. Next, check whether there are enough resources to cope with any potential attacks. Also, look into whether technology bloat exists or not. It is a known problem for organizations that use the same system for multiple purposes. It would help if you also remembered that documentations are crucial for identifying and assessing security weaknesses. Therefore, you must also check whether your current technology lets data flow in or out of your systems.
Wrapping up
You could experience several advantages if you tie your cybersecurity strategy with your business strategy. It will also make implementation and execution more straightforward and doable.
It is well-established that developing a cybersecurity strategy could be significantly advantageous for your business. However, ensure your cybersecurity strategy includes email security, disaster recovery, asset management, and backup management. Get sponsors and increase your business buy-ins to limit attacks. It is pivotal to understand that cybersecurity goes beyond mere technology. Also, make your cybersecurity plan as proactive as possible and never assume that your company is risk-free. The sooner you understand that there will always be underlying risks to any business, the better.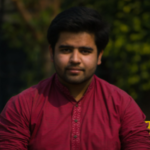 Adhar Dhaval is experienced portfolio, program and project leader with demonstrated leadership in all phases of sales and service delivery of diverse technology solutions. He is a speaker sharing advice and industry perspective on emerging best practices in project leadership, program management, leadership and strategy. He is working for the Chair Leadership Co.
Tags:
Cyber Security
cybersecurity maturity
developing cybersecurity strategy