Reasons Why Your Household Is Ready for a Mesh Wi-Fi System!
Are you thinking of getting a new mesh router system for your home? That's great if you are planning to do so; however, you should know that getting hold of a new mesh network is just half of your tech upgrade. Moreover, a mesh Wi-Fi network works even better if you have a fiber internet connection at home.
'Mesh' & 'Wi-Fi' – Important Terms to Understand
A conventional router connects your modem and wireless devices by creating one single wireless access point. On the other hand, a mesh Wi-Fi system is essentially a router that is able to create multiple access points or Wi-Fi nodes, spread out evenly across any space.
However, it is not a new concept and has existed for some time. So if you are planning to get a mesh network for your home, then you need to understand the idea behind this piece of tech.
With a mesh router, you can connect multiple devices to the internet, even if the central router is located far away. A mesh networking system enables this by creating multiple access points that are detected by the devices and connected to them. A mesh system can carry the Wi-Fi signal throughout your entire home. This setup altogether is called a mesh network and is considered a great option if you have one of the best internet service providers at home!
Mesh Wi-Fi vs Regular Routers – Which One is Better?
This is a common question that's often asked by customers, especially when they are making a tech purchase like a mesh Wi-Fi network: which one is better –mesh Wi-Fi routers or conventional routers? While regular routers are easy to set up, they are now slowly being phased out to signal coverage limitations. These routers are cheaper, easier to set up, and good for small households.
Though mesh Wi-Fi systems are said to offer better speeds than conventional Wi-Fi routers because both the mesh router and the satellite nodes are specifically tuned to create a cohesive network. Also, mesh networks swiftly direct different devices to the nearest and fastest access point in your household. However, it is always best to run internet speed tests several times before finalizing the numbers, as shown on your internet speed calculator.
However, the mesh Wi-Fi system may seem quite impressive, but if you have little to no understanding of this piece of tech, you might find yourself making some beginner mistakes. And unfortunately, that's the issue with many people today. However, these can simply be prevented if you get a basic idea about the various aspects of this piece of tech:
The Right Placement of Your Mesh Equipment
While a mesh network is ideal for expansive spaces since it comprises several broadcasters grouped to become an integrated setup. It can facilitate customers with a swift network only if it's placed right, whether that's at the center of your space or at a position where signals are not obstructed in any way since there are not too many devices near it.
So, if you are located in an expansive space, a mesh Wi-Fi network can truly come in handy for not only will it keep you connected, but it will also provide you with enough coverage!
The best part is that with mesh, you don't need to worry about getting more add-ons, as less is more. Sometimes, getting a standalone Wi-Fi router for your home is enough, and sometimes getting hold of a mesh network works fine for you – ultimately, it all comes down to your digital needs.
Sleek Design that's Easy to Use
Another reason why mesh Wi-Fi systems have grown in popularity is because of their design. Earlier, tech devices were usually bulky-looking and sober color-wise, when it came to their design. But all modern tech devices today are sleeker and look fashionable, which is a major change from the large, heavy devices that you once had!
Furthermore, these mesh systems come with a diverse range of settings, which can be controlled via mobile apps or by voice, making it much more user-friendly than ever before.
Hence, if you do plan on getting one of these devices, you may take some time to tweak it before putting it to use, which brings us to one of the important features of a mesh Wi-Fi system – the scalability factor. When you decide to expand your wireless network, you will need more nodes. That's why one should always select a system that can easily be expanded across the various sections of the house without getting broken.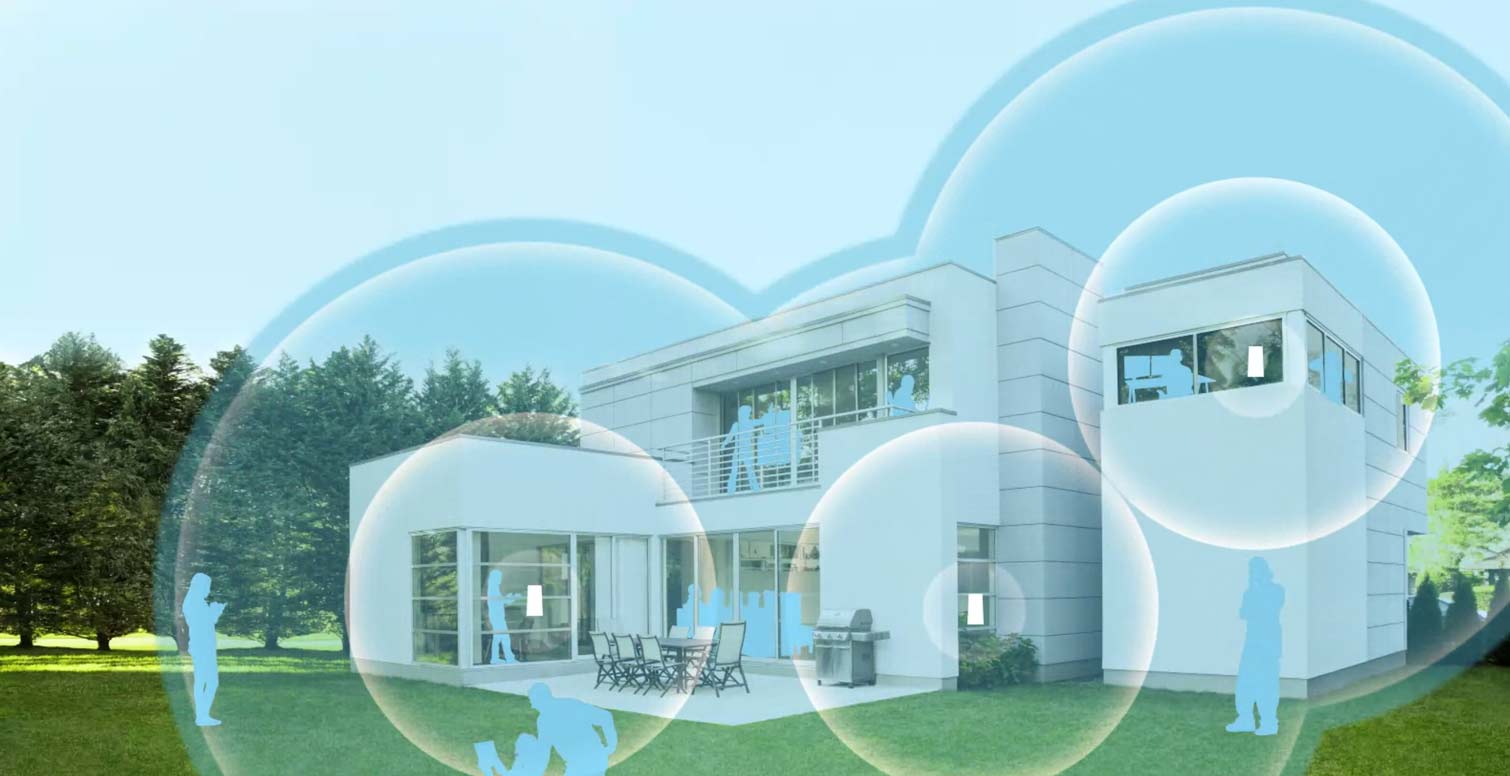 Simple Installation That Blankets Terrific Coverage in the Desired Area
With a mesh Wi-Fi system, one thing is guaranteed – your network setup gets relatively easier, especially if you select so. With mesh, you get to enjoy additional options not available otherwise. Instead of just a single device, which connects your gadget to a single web gateway, a mesh system has a central connection point, which is ideally placed at the center of your home, while the connection nodes are placed at various locations in different spaces. These ensure that you can automatically connect and stay connected as you jump from one node to another.
This kind of blanket coverage is ideal if your home is huge and there are more chances of dead zones or poor connectivity. A mesh system instantly removes all such annoyances and issues comparatively quicker than you imagined! And if you suffered from poor coverage, then you can expect a vast improvement in your coverage, for you get to enjoy a reliable and robust service connection, no matter where you are located in the house!
Wrapping It Up
So there you go! These are just some of the top reasons why purchasing a new mesh Wi-Fi system for your home is the right thing to do. If you occasionally struggle with internet-related issues like any other average American, then you are probably in search of a network that covers all areas and dead zones in your house.
So, why not get your hands on a mesh Wi-Fi system which gives you the speeds that you need? Whether you ask around or read online reviews for better guidance, this is one fantastic piece of technology that's surely here to stay! Get so get your hands on a mesh Wi-Fi network today!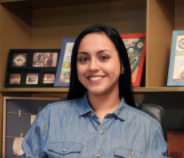 Vice President, İntelligent Design & Consultancy Ltd
Over 12 years of global & rich experience in Portfolio & Program Delivery Management in leading & managing IT Governance, PMO, IT Portfolio/Program, IT Products, IT service delivery management, Budget Management, and more.