Have a Look at the Best VPN Services of 2021
Standing in the present era, VPN or Virtual Private Network plays a crucial role in our online presence. Paid or free VPN services essentially hide the user's IP address by redirecting it through a remote server. When using a VPN, you start surfing on the internet and the data source becomes that remote server that is run by the VPN host. This means, with VPN software, you can effortlessly switch your device location and browse different restricted sites, apps, and services anonymously.
There are several VPN services in the market. Some VPN services are paid, requiring a monthly fee or a one-time payment. Paid VPN services usually offer more to the user and have a lot more features to ensure the user's safety and privacy. Free VPN services usually offer fewer features to the user. However, they still work and could be a great option for those who are on a low budget but still want to surf online in private. Whether it is paid or free, finding a prominent VPN that fits your requirements should be your goal. 
In this case, you must know about the best VPN services of 2021. These services will keep you updated by delivering you the most promising features. We have listed the top VPN services in detail with all the features they offer and everything else you need to know to make a decision. Keep reading to explore more about the best VPN services of 2021. 
What are the Best VPN Services?
1. VPN Surfshark
It is the most-used global proxy VPN privacy network of 2021 for those who are in search of a durable, instant, and stable VPN assistance provider. More than seven million people from distinct regions of the world use VPN Surfshark regularly for its uncountable advantages. If you do not get satisfied with Surfshark, you can get your cashback within thirty days. 
Some key characteristics of VPN Surfshark are: 
Free trial for one week 

Budget-friendly app with 30-days cash-return guarantee 

Supports unlimited device connection at once 

Kill switch available 

Provides ultra-fast speed 

Strong end-to-end data encryption protects your device 
2. PureVPN
While discussing the best VPN services, the first name that comes to mind is PureVPN. Founded in 2007, PureVPN is a reliable, ultrafast, and 100% protected and steady VPN service. With PureVPN, you can add up to ten gadgets at a time. It allows split tunneling, kill-switch, etc. Currently, PureVPN has 11,000+ active users with 6500+ active servers in over 140 countries throughout the world. 
Let's have a look at some unique features provided by PureVPN. 
7-day free trial 

Fast, safe, and secure 

6500+ active servers all around the world 

Supports multi-login (1 account from 10 different devices at a time) 

24/7 friendly customer support service available

Protects your sensitive data without interrupting other online activities 
3. ExpressVPN
Our next pick is ExpressVPN, the number one private, safe, and protected VPN service provider since 2009. The best part of this VPN is that it provides 17 different languages in the official app of ExpressVPN. You can download this app both from the Google Play Store and iOS App Store. With ExpressVPN, you can attain top-class features from 5-star customer support service, split tunneling, kill switches, connect/disconnect VPN, location change, to checking VPN address. 
Some latest features of ExpressVPN contain: 
2000+ servers in 148 different locations in the world 

Split tunneling available 

Supports devices like smartphones, smart TV, desktop, laptop, tablet, etc. 

7-day free trial available 

Top-notch encryption and security

Contains next-gen VPN protocols
4. NordVPN
NordVPN is the number one VPN service, trusted by more than 10 million people worldwide. With this app, you can obtain fast, secure, safe, reliable, and true privacy when in need. Whether you have shifted to a new region or you want to browse restricted contents of distinct provinces from your place, NordVPN is always there in your rescue. You can protect 6 different devices with only one account on NordVPN. 
Some best features of NordVPN encompass: 
5500+ active servers for turbo speed 

24/7 customer service 

Multi-login facility 

Allow VPN auto-connect and provides effortless protection to your devices 

Unlimited internet freedom 
5. VPN by CyberGhost
Our last pick is VPN by CyberGhost in the list of the best VPN services of 2021. CyberGhost contains all the significant features every good VPN service should contain. From hiding your IP address, encrypting your internet connection to keeping you safe and protected online, everything is the duty of CyberGhost. Furthermore, this service does not forget to provide users with a 3-day free trial, premium features, and 24/7 amazing customer support services like live chat, e-mails, etc. 
The features of VPN by CyberGhost contain: 
3-day free trial

More than 7,000 VPN servers located in 90+ countries all around the world

User-friendly interface and instant protection 

Supports multiple languages 
Note: Read more about the key features in this detailed CyberGhost review.
Best VPN Services of 2021: Conclusion
Depending on your needs, you can choose the best VPN service that meets your needs. Consider how many devices you want to connect to the VPN service, your budget, the server count in different countries, encryption and security systems, multi-login options as well as speed. Based on these features, you can find a VPN service that can serve your needs. If you are concerned with budget, you can always use free-trial periods to see if you like the VPN service and cancel your subscription if you want to try a different one.
Now that you know about the best VPN services of 2021, hopefully, you will not find it difficult to get your hands on different restricted websites via your device anymore. Simply, open the Google Play Store or App Store, and install the suitable VPN application of your choice. Once you are connected to a remote server, you can surf freely and privately. Wish you an unrestricted, safe, and fast online journey ahead!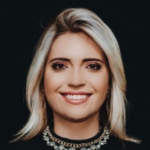 Business Developmeny Manager at PAS InfoCom Technologies Ltd.  Experienced in project management with a demonstrated history of working in the information technology and services industry.
Tags:
best VPN services
VPN
VPN services