RFID Technology To Improve Efficiency
RFID (Radio Frequency Identification) technology enables the identification of fixed or mobile properties using RFID tags developed and affixed to monitor using radio waves. It can also read, change, and transmit information to existing tags in a secure manner. This technology is a part of our daily existence. The highway passing systems we use every day, security gates we cross, RFID wallets in our bags, patient monitoring equipment, and labels that ensure our luggage does not go missing are just a few of the benefits RFID chips offers to our life. RFID card technology can archive, transfer, recognize, and trace information to the reader in addition to being able to recognize it. Its application is expanding as a result of its minimal dangers and significant advantages.
When Should RFID Tags Be Used?
RFID technology is used in a wide range of businesses and locations. The RFID technology is most typically utilized in the following fields: parking optimization, malls, inventory tracking, and collecting systems.
Also;
Transportation and inventory control,
Applications in industry, such as service and restoration
Packaging and delivery
Facility equipment monitoring,
Access-control systems ( e.g., parking lot, car, employees, visitor monitoring locations)
Following up on the manufacturing, supply chain, stock management.
Tracking the medical status of patients in hospitals.
What Are the Advantages Of RFID Tags For Businesses?
RFID collects data more precisely than human-based methods as an automated data gathering technology. In terms of information reading, RFID can comprehend over 750 things. It also suggests that more than human strength is available.
Instead of days, RFID storage and inventory computation or tracking take hours or even minutes. You may use RFID technology to shorten and automate business procedures in the supermarket and retail sectors, such as shelf monitoring, dynamic marketing management, frequent end-of-season checks, and quick supply tracking between locations.
RFID chips, unlike other technologies, does not identify things individually; instead, it identifies them collectively. The merchandise does not have to be in direct view of the RFID reader.
Hotel and Hospitality Industry
When completely implemented, the smart hotel application enhances customer satisfaction by allowing faster responses and better operations control. Hotel workers can swiftly give answers even if they are not in the front office. Take a deeper look at the advantages of smart hotel rooms now. Convention and meeting rooms, which are located in monumental buildings and are rarely utilized in other contexts, should have heating and ventilation systems adapted to the vacancy rate. Thanks to smart hotel technology, these changes may be changed on the go.
Many smart hotels include phone applications that allow for remote control of lighting, air conditioning, curtains, ventilation, door locks, and television systems. Visitors can modify the air temperature of their rooms whenever they choose and even they are lying in their beds. Thanks to the RFID tag technology, visitors do not need to enter a standard card room or present their cards to hotel officials.
When guests need to contact reception, tablets, or mobile devices in smart hotel rooms may quickly deliver them the information they need. Both hotel staff and visitors handle questions about breakfast time, swimming pool opening and closing hours, room service using their smart room capabilities.
RFID implementations can construct solutions for measuring the exact amount of textile goods in hotel enterprises. They determine how many textile products cost the hotel, and monitor them to solve lost and found cases.
Healthcare Industry
RFID chip technology is now one of the most popular ways to enhance operating performance, gain a competitive edge, improve patient care, and deliver cost-effective health services. RFID technology enables asset management, clinical practice, and personnel management efficiently in healthcare institutions.
One can monitor patients using badges in RFID chip applications at a $1 or less cost per person. Registered users, for example, can use this gadget to find a doctor or nurse. Patients and hospital personnel track the patients when they enter restricted areas, inventory items, sensitive patients (children, newborn babies, etc.), and emergency team positions.
The RFID-focused drug security information systems may assist in avoiding medical issues and promoting patient safety by utilizing technological tools such as high-risk identified systems, critical care protection systems, adverse incident monitoring systems, and emergency response RFID systems.
Food & Safety
According to Zebra's newest Food Safety Supply Chain Vision Report, customers are concerned about the origins of the food they eat, and overall confidence in restaurants is alarmingly low. The COVID-19 pandemic emphasizes the need for workplace health and food safety. Incorporating the RFID tag technology into food manufacturing from raw materials to buying would bring assurance to end-user. Also for the organizations such as cafés, restaurants, and hotels and efficiency to middleman and manufacturer businesses. Revenue increases from better inventory management, lower worker expenses in storage, and fewer inventories due to only-in-time delivery are all growing as advantages. Then, you can use the data provided during product returns to minimize unwanted disturbance by the design of RFID systems in general.
The route, lot number, pallet number, container number, change in atmospheric conditions (temperature, relative humidity, etc.), truck info (GPS data, distance, position, etc.), and delivery information are all information in real-time so that prompt response to a problem is possible.
Finally, from the standpoint of the end-consumer, knowing that the food on your plate was carefully monitored at every stage would automatically generate confidence and loyalty to the service provider at the time.
Customer Experience in Retail Industry
Product dependability, aisle management, omnichannel inventory management, and vendor problems can be solved via applying RFID chip technology in retail. With the RFID tag system, you can perform product counting 10 times faster. And also, you can retrieve the missing products from the manufacturer to the sales locations. Retail revenues increase by moving lost products from the manufacturer to the market. Counting based on divisions becomes simple to differentiate between sizes and colors.
Customers want a more fulfilling in-store experience in the digital world we now live in. Kiosks, smart mirrors, and digital displays are among the current technologies they employ. The item's RFID tag, for example, detects when a customer approaches through touch screens. And then, provides information on the item as well as different sizes and colors available in the store. This data assists clients in identifying complementary goods that fit the sector's projected sales, enhancing sales potential.
It is possible to identify customers based on criteria such as age, gender, and mood and examine customer-specific promotions using RFID smart shelf tags.
Consumers' in-store experiences and the shop's general trustworthiness can improve by the payment method. Any method of speeding up the checkout process, such as providing contactless payment options via RFID tags without hiring more sales clerks, is a win-win for both customers and retailers.
RFID Wallets
RFID scanners emit powerful frequency waves to pass through your clothing, handbag or backpack, and wallet. Regardless of our work, socioeconomic level, or location, everyone is under the threat of RFID-embedded products regarding data theft. An RFID wallet is an essential measure that may go a long way. Size and sturdiness are some of the most prevalent concerns among potential RFID wallet buyers. But, modern RFID wallets for blocking aren't big, and there's no need to build a complicated RFID shield. In fact, the technology is so inconspicuous that you won't even realize it's there.
Final Verdict
RFID technology's advantages make it a top choice for various businesses trying to boost efficiency and satisfy expanding demand. RFID chip manufacturers provide a diverse range of RFID technology solutions tailored to the demands of industrial operations. It has the potential to propel your company to new heights thanks to its numerous advantages, including durability, flexibility, precision, and speed, all of which are crucial to meeting your business objectives.
An Infographic about the Benefits of Contactless Payments
Below infographic provides a great resource about the benefits of contactless payments.

Infographic created by Clover Network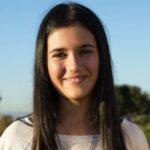 Writing, researching, and learning about project management and tech.
Tags:
IoT
IoT Development
RFID technology