How to Create Effective Gantt Charts?
If you are working as a scheduler or a project control engineer, most probably you use Gantt charts every day to create schedules and track project milestones. Typically, Gantt Charts are communication tools that demonstrate a view of project activities scheduled over time so that the stakeholders and team members can easily understand which activities are completed and which of them are ongoing. No matter how small or large your project is, you can use Gantt charts to make plans and share them with your team to discuss modifications. They help you to decide which resource item should be allocated to a specific activity to complete a phase or the whole project successfully. Here we will discuss how to create effective Gantt charts.
What is a Gantt Chart?
Just think about how troublesome it is to find the way among thousands of tasks, constraints, activities, and milestones without having a tool. If you miss an important item, the entire project may suffer heavy losses. Project planning is a key process where you must focus on multiple tasks, labor, machinery, and even weather conditions. That's why it is beneficial to have a complete project schedule in place and know who is responsible for completing each phase. And, this is where Gantt charts arrive on the scene.
Gantt charts are commonly used by project management teams to understand the current status and plan the future activities of the project. Most of the departments such as engineering, procurement, production, construction, etc. are managing their tasks, departmental works, responsibilities, and plans by gathering inputs provided by Gantt charts.
A Brief History
A Polish economist and engineer Karol Adamiecki invented a model called harmonograph to improve the visibility of production schedules in 1896. After that in 1910, an engineer, Henry Laurence Gantt introduced his model that serves the same purpose. Although both models are quite similar, the diagram is known as Gantt Chart today because Karol Adamiecki published his works in Polish and Russian that were not popular in the west.
Features of a Gantt Chart
Gantt charts are specifically presented with dates at the top and a list of activities in the rows. Typically, activities are presented as horizontal bars and the length of the bar shows the activity duration. The start point of the bar is the planned start date and the end point shows the planned finish date. Gantt charts are usually created in Excel or even specialized project management software tools.
By using a Gantt chart, you can easily see;
The project activities
Start and end date of activities
Duration of activities and project
Overlapping activities
Gantt Chart software tools like Primavera P6 and Microsoft Project enable to create activity bars, calculate the critical path, assign resources and relationships to project activities. You can easily build the WBS (Work Breakdown Structure) and group the activities under WBS levels. Online Gantt Chart software tools that support collaborative project management are also available on the market.
Who Uses Gantt Charts?
If you are asking who uses Gantt Charts and why is it beneficial for project teams, you need to be aware of that they facilitate the planning and control processes. Because of their simplicity, project teams use them to keep their project on track.
Almost everyone working in the field of project management obtain benefits from Gantt Charts while preparing project schedules. Individuals can also use them to plan and long-term and short-term schedules. If you use a software tool, it will do all the difficult work with the help of computer algorithms. The only thing to do is to insert tasks, durations, and resources then, the software creates the schedule instantly for you.
Gantt charts facilitate planning and scheduling processes for the following professionals;
Project Managers
General Managers
Project Team Members
Operations Managers
Scheduling Managers
Procurement Managers
Production Managers
Using the Gantt Charts in an effective manner necessitates knowledge and training in project management, estimation methods, critical path analysis, and resource leveling.
How to Create Effective Gantt Charts?
As discussed above, these timelines demonstrate how the project will be performed, how long will it take, and how the activities will drive each other. In addition, they are communication tools to keep everyone informed related to the performance of the project. During the meetings, project teams and stakeholders evaluate the progress and decide response strategies to the schedule risks they may encounter.
The below tips can be helpful while creating effective Gantt charts.
Make an Activity List at an Appropriate Level of Detail
Task lists should be created at an appropriate level of detail in order to monitor their performance efficiently. If there is too much detail, it will be difficult to create and update the chart regularly. On the other hand, if the detail level is inadequate, the chart can not represent the real conditions and phases of the project.
Simply put, the detail level of activities must represent the real nature of work.
Assign Right Dependencies
Dependencies are the logic links between the activities. In general, there are four dependency types between the activities:
Finish to Start (FS)
Start to Start (SS)
Finish to Finish (FF)
Start to Finish (SF)
The only possible way of determining the critical path of a project is to assign the right dependencies between the activities. These dependencies should be clearly represented on the Gantt chart so that the project management team can easily recognize the critical path and make sure those activities are completed on time.
Create a Specific Calendar for the Project
Weekends, public holidays, and non-workdays should be specified while creating a Gantt Chart. Calendars are dependent on the client, and if the client has definite time constraints, make sure that the time constraints are clearly marked on the Gantt Chart. If your project is extending to years, you may define the timescale of your Gantt Chart in terms of months. The timescale of short-term projects can be defined in terms of weeks or days.
Brainstorm with Your Team
It is a good way to make brainstorming for the schedule with your team to ensure you have not missed out on anything important. If you analyze the estimations for activities, activity dependencies, and the critical path with your team, the schedule will be more realistic and effective.
Also, share the Gantt chart with key stakeholders and receive their feedback before submitting it to the client.
Summary
Gantt charts build bridges between management teams, project managers, clients, and stakeholders. They are applicable to various types of projects such as construction, engineering, military, manufacturing, infrastructure and IT. They help you to view the start and end dates of all project activities in one simple view. Resources in charge of each activity can be clearly represented, dependencies for each activity can be marked and time constraints can be visually presented with the help of Gantt Charts.
See Also
Advantages and Disadvantages of Gantt Charts
External References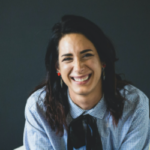 Linda Maltz is vice president of design and consulting at Cuboca, a project management training and consulting organization specializing in construction management and BIM. She is certified Primavera P6 Trainer.