How to Create a 3D Plot in Excel?
Want to learn how to create a 3D plot in Excel? We have all asked ourselves this question some time or other. And I bet many of us have said that it's impossible to make a 3D Plot in Excel. However, it is possible, as long as your know-how. And if you already knew how then perhaps you were dreaming of making 3D Plots in Microsoft Excel. Well, here's your chance!
Step 1: Enter your data into the spreadsheet.
Let's start by making sure you've got everything you need to succeed:
Make a copy of the template spreadsheet and save it to your Google Drive. It's important to keep this file open because we'll be referencing it throughout the rest of the process.
What next? Now, let's add some data! If you haven't done this before, don't worry—we're going to cover each part of the spreadsheet in detail, so you should be able to follow along just fine.
Step 2: Select all the data that you need to plot.
Select all the data that you need to plot In your Excel sheet, click on the first cell and press Ctrl + Shift + End (Ctrl + ⇧ Shift + ⌘ End) to select all the data in your worksheet. Alternatively, you can also drag your mouse to select the range of cells that you want. If there are some empty cells between columns or rows, then make sure that you exclude them from the selection because we don't want these empty cells to be plotted.
Copy the selected data On the ribbon menu at the top of your screen, click on Home > Clipboard > Copy or press Ctrl + C (⌘ C) to copy all the data from your worksheet and store it in your clipboard.
Step 3: Click on the Insert tab and then click on a 3D Map. Click on 'Open 3D Maps' that appears.
Need a refresher on Excel? Follow along as we show you how to create a 3D plot in Excel. This tutorial is great if you need step-by-step instructions or want to make your life easier in the future!
Step 4: Select 'Create a new 3D map' by clicking on the 'Show more maps' link.
Once you have uploaded the data file and selected the location, click 'Create a new 3D map'. This would take you to the 3D map creation mode. Let us assume that the temperature data is in columns A and C while rainfall data is in columns B and D. In this case, select 'Temperature' in the 'Data 1' drop-down list and select 'Rainfall' in the 'Data 2' drop-down list.
Then fill up the required information such as the name of your new 3D map, description of your study area, longitude & latitude etc. After that click on 'Create' button at the bottom right-hand side corner.
Step 5: Your 3D map will appear.
When the 3D map appears on your screen, you'll notice that it looks… kind of like a globe. It's actually a 2D view of a 3D plot of your data, but because we're using computer graphics to display it, the effect is maximized. Hold the mouse cursor over the image for about half a second and an arrow will appear – click anywhere on the image and you'll start a tour around your plot. The tour will highlight some key features of your data and may provide some insight into its shape or appearance.
Step 6: Input your visual data.
One of the most common ways to show data is in a 2D graph, a simple bar or pie chart. Another way is to create a 3D plot, a space with many different variables and ways to display them. While both are useful, especially when trying to convey information effectively and concisely, they both have their drawbacks. One difficulty of showing 3D data is that it can easily overwhelm the viewer with too much information on each bar or line. It can also be difficult for people unfamiliar with computer software to interpret the visualizations with all their parametric axes (x-axis; y-axis; z-axis), labels, and other small details.
Take our example: let's say you want to graph temperature change over time for several regions in your city. Since humans are visual creatures, we will probably find it easier to visualize these changes by looking at them from an aerial view map than by applying little black boxes on top of each other as if they were cells in a spreadsheet.
Step 7: Customize the design and layout of your plot in Excel.
The default plot you can create with Excel is a minimalistic 2D display. It's easy to use, but it doesn't give your data a lot of visual appeals. We're going to show you how to change the plot's colour scheme, background colour, and font size to give the chart a more attractive appearance.
The first thing you want to do is select Chart Tools from the ribbon menu at the top of your screen. This will open up some additional formatting options in your spreadsheet:
You want to choose Chart Layouts as your first option on this screen. To make changes to the plot on an individual level, click on any one of them then select Change Plot Data inside that particular layout:
It should now look like this:
Creating a 3D plot in excel is a good way to visualize a large amount of data.
When you have a lot of information to present, or an idea that you need to visualize in a more interactive way, using 3D plots can be a good solution. Especially if you are going to make your presentation in Excel, creating 3D plots is very easy and fast.
Using the data we have on our hands (data on population growth), we will create a 3D plot and analyze it further with Excel.
We have come to the end of our first post. We hope it helped you. You can read this article on the subject or you can read this article we found for you from another site.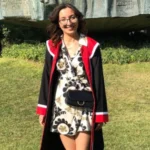 Hello, I'm Cansu, a professional dedicated to creating Excel tutorials, specifically catering to the needs of B2B professionals. With a passion for data analysis and a deep understanding of Microsoft Excel, I have built a reputation for providing comprehensive and user-friendly tutorials that empower businesses to harness the full potential of this powerful software.
I have always been fascinated by the intricate world of numbers and the ability of Excel to transform raw data into meaningful insights. Throughout my career, I have honed my data manipulation, visualization, and automation skills, enabling me to streamline complex processes and drive efficiency in various industries.
As a B2B specialist, I recognize the unique challenges that professionals face when managing and analyzing large volumes of data. With this understanding, I create tutorials tailored to businesses' specific needs, offering practical solutions to enhance productivity, improve decision-making, and optimize workflows.
My tutorials cover various topics, including advanced formulas and functions, data modeling, pivot tables, macros, and data visualization techniques. I strive to explain complex concepts in a clear and accessible manner, ensuring that even those with limited Excel experience can grasp the concepts and apply them effectively in their work.
In addition to my tutorial work, I actively engage with the Excel community through workshops, webinars, and online forums. I believe in the power of knowledge sharing and collaborative learning, and I am committed to helping professionals unlock their full potential by mastering Excel.
With a strong track record of success and a growing community of satisfied learners, I continue to expand my repertoire of Excel tutorials, keeping up with the latest advancements and features in the software. I aim to empower businesses with the skills and tools they need to thrive in today's data-driven world.
Suppose you are a B2B professional looking to enhance your Excel skills or a business seeking to improve data management practices. In that case, I invite you to join me on this journey of exploration and mastery. Let's unlock the true potential of Excel together!
https://www.linkedin.com/in/cansuaydinim/
Tags:
3D game art
Artificial Intelligence
digital marketing
Excel
Excel functions
project management
software development