How Project Management Technology Can Scale And Grow A Plumbing Business
Any plumbing business can grow to become lucrative and successful. After the initial setup and starting phase, the key is to keep it going by maintaining a satisfied existing client base and reaching out to more new customers. While this sounds simple to do, it can be very challenging. This is because there are specific difficulties that plumbing companies face such as maintaining cash flow through timely invoicing and payments, consistent new customer acquisition, hiring skilled and experienced employees, and getting project management right, which can manifest itself in various different ways.
With this in mind, it becomes increasingly important to look for solutions that will improve your internal business processes and systems. Thankfully, industry-specific software like that offered by Jobber makes it easier to manage these administrative tasks––from client communication to appointment scheduling, dispatching, quoting, invoicing, time tracking, and payments.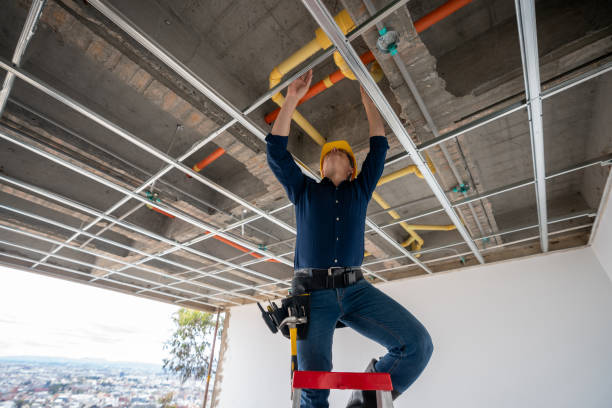 Project management technology, like the software mentioned above, can significantly help to grow your plumbing business in the following ways:
1. Automates billing
One of the most important tasks for a plumbing business to win new customers is learning how to write better service quotes. With project management technology, you'll no longer have to manually carry out billing procedures that can be subject to human error. Customers will receive more professional communications that facilitate fast and easily online and regular payments.
2. Improves communication between departments
Internal communication is vital for any business, especially for contractors such as plumbers. This is because there are specialized tasks within each function of a plumbing company, much like any other. Having lots of people working on different aspects of the business can make it challenging to communicate effectively.
Project management technology can make it much easier to communicate reliably so that important information doesn't get lost in translation or fall through the cracks. Projects are completed as promised, on time and on budget as everyone has visibility of what they need.
3. Better financial administration
Scaling and growing your plumbing business is possible if you can anticipate how the value of specific projects will relate to the company's trajectory. With project management software, the financial data from the past can help predict whether current projects will be successful or not.
4. Ensure productivity by overseeing projects
Plumbing businesses often have multiple projects being carried out at the same time. So, it's important to have oversight of the progress of tasks to ensure successful delivery and completion. Customer satisfaction is paramount and in order to achieve this, it is necessary to be able to efficiently distribute the workload for employees, create practical schedules, and set the budget correctly for different projects.
The management application will also help you see how long each project takes to finish. This is important because you'll have to match the income you're making from clients to employees' billable hours. Additionally, this will help you with scheduling future jobs. If you can reduce the time for different activities by automating tasks, pipelining tasks, and reducing the need for meetings, you may also reduce unnecessary business expenses.
5. Keep important documents centralized
With more people working through their computers, it's crucial to centralize certain documents and essential information. This will help everyone access these easily, cutting down on time and effort.
In comparison, if the system is unorganized and scattered, employees will have to go back through emails or chats to know where the needed information is placed. All they have to do is access the files from the application by simply searching it or clicking on the location.
6. Access the project management application anywhere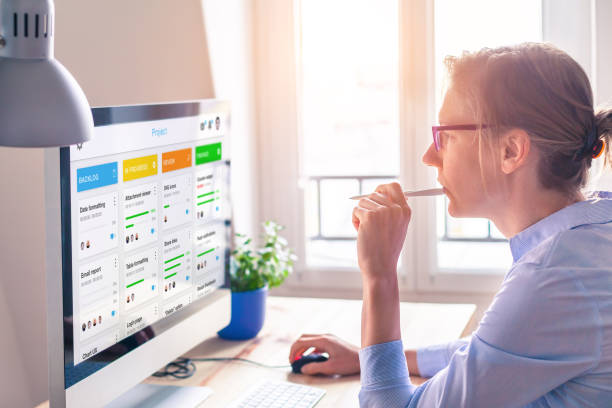 Without a project management application, it can be challenging to do work anywhere, anytime, or on any device. It might cause limitations, such as only being able to work on specific tasks on site, which can limit how productive an employee can be.
For departments in a plumbing company that can do their jobs through their computers, it's a perk to work on-site and off-site. To make this possible, it's best to implement a project management application that can be accessed online. Hence, they don't have to carry heavy paperwork around or waste time going into the office for something that could be done remotely. Everything can be done online, and all documents can be accessed through online storage in the project management app.
Conclusion
Plumbing is an established essential service that residences and commercial businesses need. By ensuring you are utilising the latest modern project management technology will help keep your company streamlined, productive and competitive. Using project management technology is a great way to make the most of the tools that many businesses have at their disposal to help them grow and become successful.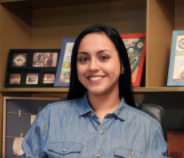 Vice President, İntelligent Design & Consultancy Ltd
Over 12 years of global & rich experience in Portfolio & Program Delivery Management in leading & managing IT Governance, PMO, IT Portfolio/Program, IT Products, IT service delivery management, Budget Management, and more.