How An Executive Assistant Can Help Supercharge Your Productivity
As businesses are pressured to cut costs, finding room in your budget to hire more people can be hard. But according to 80,000 hours, an executive assistant can make you 10% more productive, which increases ROI, lowers operating costs, and increases employee engagement. How executive assistants can help  your company?
How Executive Assistants Increase Productivity
When you work with executive assistant recruiters to find the right assistant, you'll save time and money and increase productivity. Here are a few ways assistants help their executives.
Executive Assistants
Can Keep Meetings on Track
From inviting the right people to sticking to time slots, executing assistants will ensure that meetings start and stop when needed. They can also ensure your time is spent wisely by keeping to an agenda and taking charge of topics. Plus, they can take meeting notes for you.
They Take Over Important Tasks
Executive assistants save you time by taking over key tasks, such as communicating with staff, researching opportunities, document creation, email management, and administration. If your assistant uses the right technology, they can even automate tasks, like project management. 
Executive Assistants Can Take Care of Bottlenecks
Executives have to sign hundreds of documents a week, review and amend numerous reports, and start and stop tasks depending on need. An executive assistant can prevent others from interrupting you and plan your day around tasks you have to complete before a hard deadline. 
They Will Help you Adopt Technology
It's difficult for old-school executives to transition to technology, but an assistant can help them adapt. For example, assistants can move your documents to a virtual filing system or calendar that connects with their smartphone. Or, they can handle the tech side of your business.
They Are Able to Delegate Effectively
Some executives will hire an assistant because they're expected to have one, but they won't delegate tasks appropriately. The right assistant will help you be proactive and diligent when giving away tasks to themselves or others, which allows you to build a trusting relationship.
How to Get More From Your Executive Assistants
Even the best executive assistants will fail to meet your expectations if you don't supply them with the tools they need. Here's how executives can work with their incredible assistants.
They Need You to Let Go of Your Baby
Executive assistants are hired to take on various tasks, but they aren't going to force you to delegate. If you don't fully utilize your assistants, you're just wasting money. Unfortunately, many executives feel that delegating is "just passing off work to someone else," but that isn't true.
Whether you're holding on to tasks because you think you can do better or it'll take too much time to teach someone else to do it, ask your executive assistant to help you let go.
Keep in mind that not all executives are suited for this task. Plenty of managers are used to being self-sufficient and can't communicate well. As stated, an executive assistant can delegate tasks effectively. If you start considering them as a strategic asset, you'll see a higher return.
They Want to be Taught Necessary Skills
When you hire an executive assistant, you expect them to know how to perform certain tasks. At the same time, they aren't going to know how you specifically want them to do something. Scoring assistants when they're trying to help you optimize your workflow is counterproductive.
If you have a particular way of doing things or you want them to perform a task they don't know how to do, train them. Not only does this take less time, but it will prevent further frustrations.
Always remember that your assistants aren't minded readers. If you want your executive assistant to be successful, you have to interact with and train them respectfully and positively.
How Executive Assistants Can Help?
They provide a higher degree of customer service: Many small businesses have individual staff greet their clients or customers in the lobby rather than having reception coverage. However, having a staff member at the front desk not only helps to make a good first impression. But also makes sure that any problems can be under control. It may also make them feel more important and welcome to have someone specifically assigned to receiving visitors. Administrative professionals may recall little things that leave a significant impact. For instance, they could be aware of a client's preference for coffee or tea and be ready to make it before they arrive. They give each guest the impression that they are in capable hands.
While it's true that technology has made it possible for company leaders to manage certain administrative work, they may make your day-to-day operations more productive. You can concentrate on more important duties that affect the company when someone you can trust manages your phone line, schedules your meetings, and handles your travel arrangements.
They take on unique projects + initiatives: It might be difficult for small businesses to find someone to take on unusual projects + initiatives that don't belong within a certain department. A skilled EA can help in this situation. Vendor negotiating is only one area in which they excel. To acquire office supplies, they build connections with suppliers and negotiate contracts rather than rushing to the local convenience shop. This has the potential to save the business a significant sum of money over time. The assistant often oversees internship programs, manages corporate perks, and helps with recruiting for smaller businesses.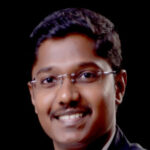 Dan has hands-on experience in writing on cybersecurity and digital marketing since 2007. He has been building teams and coaching others to foster innovation and solve real-time problems. Dan also enjoys photography and traveling.
Tags:
hiring executive assistants
How Executive Assistants Increase Productivity
what executive assistants do