Exploring the Technologies and Advancements in Smart Security Systems
In today's rapidly advancing world, technology has permeated every aspect of our lives, including home security. Traditional security systems have undergone a remarkable transformation, leading to the era of intelligent security systems. These innovative solutions of best smart home security system leverage cutting-edge technologies to provide homeowners with enhanced protection, convenience, and peace of mind. In this article, we will explore the technologies behind smart security systems and delve into the Fibra development by Ajax Systems, a prominent player in the industry.
The Technologies Behind Smart Security Systems
Wireless Connectivity
Wireless connectivity is a critical component of smart security systems, eliminating the need for extensive wiring installations. Wi-Fi, Bluetooth, and cellular technologies enable seamless communication between security devices and the homeowner's mobile devices or a central control panel. This wireless setup offers flexibility, scalability, and easy installation, making smart security systems accessible to many users.
Wireless connectivity is ubiquitous in modern life, powering various technologies like Wi-Fi, Bluetooth, NFC (Near Field Communication), and cellular networks. These wireless communication protocols allow us to connect our smartphones, tablets, laptops, and smart home devices to the internet, stream media, transfer files, and communicate in real-time with others around the world. The absence of physical cables not only enhances mobility. But also reduces clutter and enables flexible deployment of devices in various environments. As wireless technology continues to advance, it plays a crucial role in shaping the Internet of Things (IoT) landscape. Hence, enabling the interconnection of countless smart devices and creating a more interconnected and efficient world.
Cloud Storage and Remote Access
Intelligent security systems leverage cloud-based storage solutions, enabling homeowners to store and access surveillance footage remotely. Cloud storage ensures data redundancy, easy retrieval, and seamless integration with other smart home devices. Additionally, remote access allows homeowners to monitor their properties in real-time, receive alerts, and control security settings from anywhere with an internet connection.
Ajax Systems' Security Products and the New Development – Fibra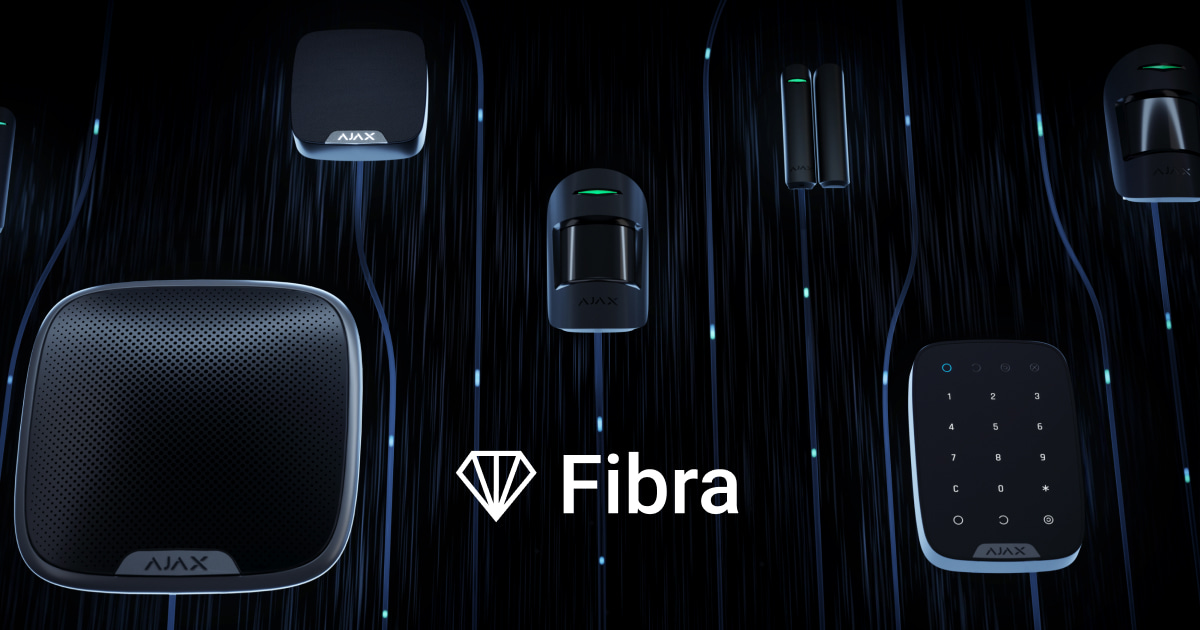 Ajax Systems is a renowned provider of intelligent security solutions combining innovative technology and user-friendly design. Their product range includes many devices, such as movement sensors, door/window sensors, indoor and outdoor cameras, control panels, and sirens. Ajax Systems' products are known for their reliability, long battery life, and extensive wireless range.
The New Development – Fibra
Ajax Systems has recently introduced an innovative development called Fibra, which brings wired security systems into intelligent technology. Traditionally, wired security systems required complex wiring installations, limiting their versatility and accessibility. However, Ajax Systems' Fibra utilizes cutting-edge technology to transform wired systems into intelligent, connected solutions.
Fibra leverages advanced wired-to-wireless conversion technology, allowing homeowners to integrate their wired security infrastructure with Ajax Systems' smart security ecosystem. By connecting the wired sensors and devices to the Fibra hub, users can access all the benefits of an intelligent security system without requiring extensive rewiring or costly upgrades. Fibra offers seamless integration with Ajax Systems' wireless devices, providing a unified and comprehensive security solution.
With Fibra, homeowners can enjoy real-time alerts, remote access, and intelligent automation while preserving their investment in the existing wired infrastructure. This development showcases Ajax Systems' commitment to providing modern solutions. Hence, these cater to a wide range of user needs and preferences.
Two-Factor Authentication (2FA)
To enhance security, some smart security systems provide two-factor authentication, which requires an additional verification step (e.g., a one-time code sent to your phone) to access the system.
Professional Monitoring
Some smart security systems offer optional professional monitoring services. If an alarm is triggered, the monitoring service will be notified and can contact emergency responders on your behalf. Brands like Arlo, Ring, and Nest offer smart security cameras with features such as live video streaming, motion detection, two-way audio, and cloud storage. This is providing homeowners with enhanced surveillance and peace of mind.
Smart Speakers
These are like Amazon Echo with Alexa, Google Nest with Google Assistant, and Apple HomePod with Siri, act as voice-activated assistants, allowing users to control other smart devices, play music, answer questions, set reminders, and more.
Smart Thermostats
These thermostats like Nest Thermostat, ecobee, and Honeywell Lyric can learn and adjust to your heating and cooling preferences, saving energy and money while providing remote control via smartphone apps.
Smart Lighting. Smart light bulbs and switches, such as Philips Hue, LIFX, and TP-Link Kasa, enable users to control lights remotely. They can set schedules, and adjust brightness and colors to create desired atmospheres.
Smart Doorbells
These doorbells have built-in cameras and motion sensors that allow you to see and interact with visitors at your door from your smartphone or tablet. They also provide alerts when someone approaches your doorstep.
Security Alarms
Smart security systems often include alarm systems that can be armed and disarmed remotely through a mobile app. These alarms can alert homeowners, neighbors, or monitoring services if a security breach is detected.
Home Automation Integration
Smart security systems can integrate with other smart home devices, such as smart lights, smart locks, and smart thermostats. This integration allows users to create automation scenarios, like turning on lights when motion is detected or adjusting the thermostat remotely.
Conclusion on best smart home security system
Smart security systems have revolutionized how we protect our homes and loved ones. These systems offer enhanced security, convenience, and peace of mind by harnessing the power of IoT, wireless connectivity, AI, and cloud storage. Ajax Systems' Fibra represents a significant advancement in the industry. It is bridging the gap between wired security systems and the world of intelligent technology. As technology continues to grow, we can expect further innovations that will continue to enhance the safety and security of our homes.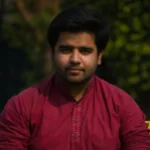 Adhar Dhaval is experienced portfolio, program and project leader with demonstrated leadership in all phases of sales and service delivery of diverse technology solutions. He is a speaker sharing advice and industry perspective on emerging best practices in project leadership, program management, leadership and strategy. He is working for the Chair Leadership Co.
Tags:
smart security system technologies
smart security systems