How to Prepare and Crack for Microsoft Azure Fundamentals Exam in 2023
Azure Fundamentals exam (AZ 900) is an entry-level cloud certification. This certification enables people to apply for cloud computing opportunities. By enrolling in the courses for Azure certification, you will learn the core Azure services, cloud computing foundation, and a few practical experiences regarding Azure interface usage. The Microsoft Azure certification curriculum includes sections on basic Azure services, Cloud principles, Security, compliance, privacy, and support.
AZ 900 Certification Overview
It is a beginner-level exam and does not call for programming or cloud computing experts. Candidates with basic Cloud expertise and understanding can apply for the Azure certification online test. The AZ-900 exam is the foundation stone if you want to work in cloud computing. By taking this test, you can meet your need for cloud services and make yourself eligible for career options in the rapidly changing cloud market.
Exam Details of AZ 900
It is essential that you're familiar with the exam pattern and details. The following table demonstrates the details of this exam to provide a clear picture:
| | |
| --- | --- |
| Name of the exam | Microsoft AZ-900 |
| Examination cost | $ 99.00 |
| No. of questions | 40-60 |
| Duration of exam | 85 minutes |
| Passing marks | 700 |
| Languages | English, Chinese, Japanese, Korean, Indonesian, French, Arabic, Portuguese, Italian, Russian, German, and Spanish. |
Tips to Prepare and Qualify AZ 900
Although AZ 900 is a beginner-level examination, you need to prepare strategically to qualify with good grades. Consider the following tips before you appear for the exam:
Take the Azure fundamentals exam seriously.
One of the best pieces of advice you need to follow is to avoid falling into the trap of thinking that you can finish preparing for the exam in a few hours. Even if you have extensive experience with Azure services, make a preparation schedule and follow it strictly to earn the certification. It is important because the Azure Fundamentals test is challenging and includes questions you might not encounter at work. Therefore, it is recommended that you gather information from many sources and start preparing for it at least two months before the exam. It is possible to alter the chronology based on your experience and historical knowledge.
Join Training Course
Another recommendation is to join an online course to study for the AZ-900 Certification exam. Training courses can help you comprehend the entire syllabus. At times you may feel low while preparing alone for the exam. Therefore, you must select a reputable online course that can effectively enhance your preparation for the test. 
Understand the Topics Well
Before beginning your preparations, know about the AZ-900 exam topics. Understanding the topics included in the Microsoft Azure Fundamentals test syllabus can guide you to where to spend more time studying. Azure is a cloud-based service, which means understanding the fundamentals of cloud computing is essential for this certification. In addition, you must avoid solving multiple practice questions without mastering the fundamentals of cloud computing.
Refer to different credible study materials.
Use a variety of learning resources throughout your preparation. A few of them are below:
A video lecture from the official website.

Azure Fundamentals – AZ-900 practice questions from another source.

Articles and posts from a third platform.
All these methods are extremely beneficial during Azure preparation. In addition, the Microsoft website is a reliable source for learning about Microsoft Azure certifications because it provides thorough and current information on every topic.
Take the exam-based practice test before the real Azure fundamentals exam.
To familiarize yourself with the exam pattern, solve as many practice tests as possible before the exam. This process helps improve your time management, which is crucial for better performance. Additionally, it would help if you started taking these tests around a month before the examination. They are designed to replicate the AZ-900 exam's precise format and degree of difficulty. As a result, you can determine in which area you are strong and weak. Exam preparation includes taking practice tests.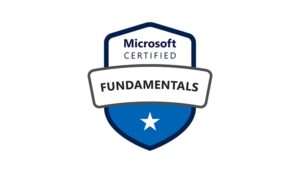 Benefits of Earning Azure Fundamentals Certification Online
As it is a beginner-level cloud certification, people from IT and non-IT backgrounds can both take the exam. Here are the notable benefits of getting this certification:
You will be eligible to apply for cloud computing job opportunities.

This certification can help you enter the IT sector, one of the fastest-growing industries.

You stand a chance to get promotions and get high-paying jobs
Career Advancement:
Getting an Azure certification may often help you develop your career, regardless of whether you currently work in the cloud computing industry or are trying to go into it. Azure certificates are among the most in-demand IT credentials right now, and they may help you get a better job or advance within your organization.
Flexible Career Choices:
You may pursue a variety of careers with the help of a Microsoft Azure certification. You may train to be a developer, a solution architect, or a cloud architect. The qualification also gives you the flexibility to work across several sectors and places.
Improved Security:
By obtaining certification, you may boost your business' cloud security by staying abreast of the newest alternatives and trends. Maintaining your credentials can help you keep current on developments and emerging technology. Your increased security understanding usually makes you more appealing to employers, particularly for employment in cloud security.
Conclusion on Azure Fundamentals
The Microsoft Azure Fundamentals AZ 900 certification help candidates advance their certification in the industry. Additionally, it demonstrates your command of the foundational ideas of Microsoft Azure. However, the test is challenging and demands a lot of commitment. To pass the exam easily, remember the advice provided above.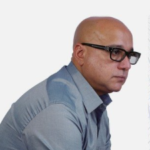 With more than 20 years of progressive experience as Program Manager and Project Manager had led complex IT projects/programs in a wide variety of industries in America, Latin America & Italia.
Mario Bisson Andini is an advanced Program Manager who is the founder of Bisson Training.
Tags:
AZ 900 exam prep
get azure certification
prepare for azure fundamentals