Best Cloud Computing Courses for Beginners
In this current era, most organizations rely on the cloud for various purposes. Some typically include data backup, email, disaster recovery, virtual desktops, big data analytics, software development and testing, customer-facing web applications, etc. While the healthcare sectors use the cloud to pave the way toward developing customized treatments, financial firms use the cloud to identify real-time fraud prevention and detection. By opting for the cloud computing course from UMN, you can now choose to rule the highly volatile and competitive market easily.
For more valuable insights related to the given topic, all you need to do is take a quick look at this article. Let's delve deeper without any further ado.
What Do We Mean by Cloud Computing?
What do you typically understand by the term 'cloud computing'? Firstly, it delivers different computing services, including storage, servers, networking, databases, analytics, software, and intelligence over the cloud. Thanks to this excellent technology, offering flexible resources, faster innovation, and economies of scale are highly possible now. According to statistics, it is quite evident that enterprises store nearly 60% of their data in the cloud. Thus, the forms or categories of computing services consist of:
Platform as a service or PaaS.
Infrastructure as a service or IaaS.
Software as a service or SaaS.
Cloud computing tends to rely on both automation technologies and virtualization. Some top-notch characteristics of cloud computing include cost management, BCDR or business continuity and disaster management, and data and workload mobility. Let's uncover the best courses so that you can choose the most suitable one among the lot.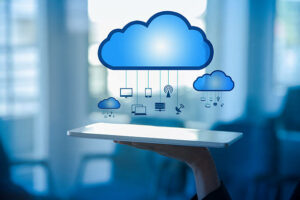 What are the best courses for Cloud Computing?
Check out the pointers stated below in this article at a glance:
●       UMN Cloud Computing Certification Training Bootcamp
By enrolling yourself in this training bootcamp, you will be able to hone your skills in 6 months. How great does that sound? Embarking on a professional journey has never been this easier before. Under the guidance of trained professionals and experts in this field, you can broaden your knowledge on certain topics like AWS and Azure. Check out the topics that are covered in this course:
Application Migration
Cloud Provider Selection
Database Management
Autoscaling
Cloud Migration and Deployment
Cloud Workloads
Identity and Access Management
Disaster Recovery
Some of the tools covered under this training bootcamp are:
AWS
AWS CloudFormation
AWS CloudWatch
AWS IAM
AWS KMS
Azure Data Factory
Azure Cosmos DB
Azure Container Service
Amazon ECS
You can download their brochure by visiting their official website at your convenience. The certification achieved at the end of the training session holds immense value.
●       Udemy Introduction to Cloud Computing on Amazon AWS for Beginners
Introduction to cloud computing on Amazon AWS is one of the finest courses for aspiring beginners. Provided by Udemy, this course allows you to explore concepts such as IaaS, PaaS, and SaaS. Having sound knowledge of AWS will help you to land some of the highest-paying jobs. Apart from that, the skills acquired through this course will improve your CV quite immediately. You can hop into the official website of Udemy for more detailed information.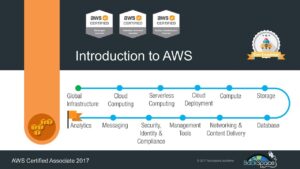 ●       AWS Fundamentals Specialization
Are you one of the aspiring IT professionals looking forward to gaining more information about Amazon Web Services Fundamentals Specialization? If yes, opting for this course will indeed be your best bet. Well-equipped with AWS capabilities and features, this course develops a better understanding about:
Key security concepts
AWS core services
The process of building serverless applications with Amazon Web Services
Migrating from on-premises to AWS
By enrolling in this course, you can learn at your own pace, thus grasping all the concepts and important points. What is better than rolling in your comfort zone while honing your computing skills?
●       IBM Introduction to Cloud Computing
Introduction to cloud computing offered by IBM helps you to stand out as a qualified learner in this tough competition. Here, you will learn the foundations related to core principles and the definition of cloud computing. Getting exposed to real-world cases will be no less than brownie points.
Apart from that, you can sharpen your knowledge about various other topics, such as deployment models, cloud service types, and cloud infrastructure. This course extended by IBM is honestly the most suitable option for both a novice and a pro. What are you waiting for? Break into this technical space now!
●       Learn Quest Cloud Computing Basics (Cloud 101)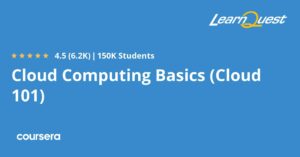 In this specific course, a candidate can grab valuable insights regarding cloud computing's service delivery. So, you can get an opportunity to explore storage services, cloud economics, levels of infrastructure, and Azure services. On top of it, you will gain real-world experience by tapping into this beginner's course.
All you need to do is dedicate 9 hours of your life, and that's it. Even if you deal with a busy schedule daily, these courses will let you enjoy flexible deadlines. After completing the certificate course, you will possess in-depth knowledge about the fundamentals of cloud computing.
●       Cloud Engineer Professional Certificate
Google offers an industry-recognized certification- Cloud Engineer Professional Certificate. So, by acquiring this particular certificate, you can set yourself apart from your healthy competitors. This recognized course lets you showcase your top-notch commitment to learning everything about cloud technology. Hence, possessing in-depth knowledge about this area has always been challenging.
This professional certificate course is typically divided into six different parts. For example, an intermediate candidate can take a step toward developing a solid foundation within a short time frame. Hit the battlefield and gain hands-on experience now.
Benefits of Cloud Computing
Firstly, let's go through the benefits of cloud computing stated below in this article:
Security,
Cost savings,
Mobility,
Flexibility,
Quality control,
Increased collaboration,
Loss Prevention,
Disaster recovery,
Competitive edge,
Automatic software updates and
Sustainability.
Wrapping up
Hopefully, you are quite aware of the different beginner courses by now. Take some time to explore the options so that you select the best one among the lots. To all aspiring candidates, these courses will neither break the bank nor your expectations.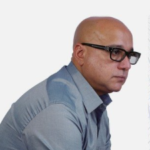 With more than 20 years of progressive experience as Program Manager and Project Manager had led complex IT projects/programs in a wide variety of industries in America, Latin America & Italia.
Mario Bisson Andini is an advanced Program Manager who is the founder of Bisson Training.
Tags:
best courses for cloud computing
cloud computing certification
cloud computing courses online