Is Cybersecurity in Cybersecurity Difficult To Master? Here are The Nine Successful Hints.
 With the correct attitude, career in cybersecurity may overcome the shortcomings. Keep reading! It is entirely up to you whether or not you find it challenging to learn the fundamentals of cybersecurity. In the case of those who are curious about technology and eager to learn new skills, a career in cybersecurity may prove to be a rewarding experience. But how to start a career in cybersecurity? It's understandable that those considering a career in the field feel overwhelmed by the prospect of learning and maintaining the necessary technical knowledge required to do so. It is essential to have the right mindset and strategy in order to build a successful and in-demand profession.
As you work to develop the skills necessary for a career in cybersecurity, keep these considerations in mind.
Begin by taking an introductory course.
Cybersecurity courses are an excellent way to gain practical experience in the field while also learning the fundamentals. People interested in learning more about information security careers should take advantage of this fantastic opportunity while it is still available.
In an introductory cybersecurity course, you'll learn about topics such as the following:
Cyber security tools and techniques for how to start a career in cybersecurity
compliance with all applicable laws, regulations, and standards
Data and operating system security measures
Reaction in the wake of an occurrence
Information on internet dangers
You should begin by assessing your existing abilities, possible career paths, and what you need to learn to achieve your goals.
Be a tech enthusiast willing to put in the effort.
There is a difference between challenging and rigid in terms of difficulty. Learning cybersecurity doesn't have to be difficult if you have a passion for technology and are ready to put in the time. The more you know about the technology you're working with, the easier it will be to master new skills.
Learning a new skill or subject might be all it takes to spark an interest in anything new. For someone who thrives on social interaction, joining a group of security specialists could be a good idea.
Take a few courses, and you could discover that your interests lie elsewhere. That's OK, too. Those with cybersecurity talent may make a lot of money, but not everyone is fit for the profession.
Try to learn something new every day for cybersecurity career.
There are several ways to learn about cybersecurity career, including a college degree or a full-time boot camp. Every day for only a few minutes, you can make a huge difference. Learn about cybersecurity for 10-15 minutes a day by setting a daily timer. Get into the habit of setting aside a particular amount of time each day for studying.
In addition, it's crucial to know what you intend to accomplish throughout each education session.
Learning by doing is a terrific way to do so and it is an answer for how to start a career in cybersecurity. Ethical hacking is one method of gaining expertise with the tools and techniques of the profession in cybersecurity. Ethical hacking refers to hacking a computer system, network, application, or database legally and legally.
It's possible to participate in bug bounty programs, which pay security researchers to detect and report security flaws in their products. As a bonus, you'll get the opportunity to meet and network with other security experts while putting your knowledge to the test.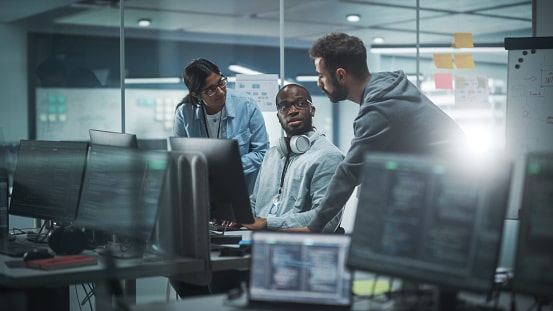 Practice in a mock environment.
In many online cybersecurity courses, you'll have the chance to test your newly acquired skills in simulated scenarios utilising fundamental security technologies. It's good to have these practice programmes like cyber security training for employees ready to go in an organised course.
Furthermore, making your virtual lab allows you to get as much practice as you want. In a typical laboratory, you'll find the following three things:
A cloud-based infrastructure for hosting virtual machines.
You'll use an assault box or device to plan and carry out assaults on a single target.
Think beyond the box when applying classroom knowledge to the workplace. And as an alternative to strengthening your technical skills, concentrate on improving your interpersonal communication.
A cybersecurity specialist must be able to communicate complex concepts in a way that is understandable to non-technical people. Other departments, such as legal or public relations, may also be brought into the mix. Decision-making is critical in many cybersecurity roles, meaning employers are looking for candidates with the necessary thinking skills. A plethora of resources are available to help you improve your professional skills, such as books, blogs, and podcasts.
Become a part of the online community aiming career in cybersecurity.
As a member of a cybersecurity community, you may find yourself inspired by others who share your interest in the field. It's possible to ask inquiries and be encouraged in an online community. You may meet others in your circumstances and learn about career opportunities.
Studying for a cybersecurity certification exam might help you hone your abilities. In addition to making you more employable, having a degree on your resume may help you get a job. The usage of a tool may be required in several professions.
Submit a job application to training companies to start a career in cybersecurity.
There is always a new threat or new technology that has to be addressed when it comes to cybersecurity. Keeping up with the ever-changing threat landscape necessitates security professionals to be perpetual learners.
While searching for a cybersecurity job, look for companies that provide ongoing education. By doing so, you may potentially save money, but you'll also free up some of your own time. If your employees need ongoing training, your employer may cover the costs and offer the time on company time.
Bottom-line: Start Career in Cybersecurity.
Your career in cybersecurity will take off after finishing Great Learning's Cybersecurity Analyst Professional Certificate. At your own pace, you may learn from industry experts online and prepare for the job in no time.
At Great Learning, you may get an introduction to cyber security and online IT. Various computer science (and) cyber security courses of different duration and quality may be found on this educational website. It may also assist you in your quest for an IT credential. Computer science and IT have a smattering of recognised degrees. But several online programs provide certifications or degrees in the field. Comprehensive, professional classes emphasise Great Learning, for example, providing a diverse range of possibilities.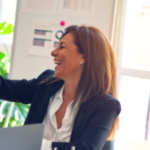 Valencina has more than 25 years of experience as an IT consultant with a great focus on enterprise application UI/UX. She has experience working across multiple industries, acting both in an advisory role, as well as hands on in the technical build of solutions. Valencina is the co-founder and COO of Nitera Training Services.
Tags:
cybersecurity career
how to start a career in cybersecuirty
starting a career in cybersecurity