6 Industries That Could Benefit from Good SEO
Today's world is an increasingly digital-centric one, where people depend on the internet for many of their activities. Thus, it's more crucial than ever for businesses to invest in good search engine optimization (SEO). Do note that ALL businesses across all industries can benefit from the services of a reliable SEO company. That said, there are some industries that need it more than others due to the nature of algorithms, user behavior, and localized competition.
Here are a few of these industries that can take full advantage of good SEO:
E-commerce with Good SEO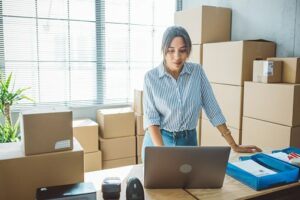 It's no secret that the e-commerce industry is booming globally. This means that, if you're operating an online store of any kind, you'll have plenty of competition. If you want to stand out, increase your website traffic, and potentially boost your sales, it's wise to invest in good SEO.
Of course, with the way digital spaces work, you can already get a lot of mileage simply by posting on social media. As long as you have quality products and services, word of mouth and virality can help you get more traction. However, you can't rely solely on these because they largely depend on luck. This is especially true for viral content.
With SEO, you can take plenty of concrete actions to help your e-commerce site rank higher on search engine results pages or SERPs. Some of the things that an SEO company can do for you include optimizing your landing pages, writing detailed product descriptions, and creating high-quality on-page content.
Good SEO can also improve a customer's experience within your e-commerce site. In turn, this can increase the likelihood of successful and repeat transactions.
Real Estate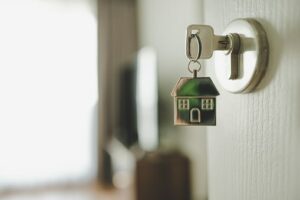 One of the most common habits of search engine users is to include the location of whatever they're looking for so they can get more relevant results. For example, if they're looking for a new smartphone, they may type something along the lines of "best smartphone philippines" or "best smartphone under 20k philippines" in the search bar.
This habit is something that real estate practitioners should capitalize on. With good SEO, you can rank higher on searches that include specific locations or landmarks, e.g., "condo in makati" or "office for rent near EDSA."
What's great about search engine optimization for real estate sites and businesses is that Google Maps results also affect the main search results. This simply means that you're accomplishing two SEO goals at once and thus getting more value for your investment.
Home Renovations and Interior Design
In the same way that real estate benefits from good SEO, allied industries and businesses can also leverage SEO to boost their online visibility and overall profits. Some of these industries and businesses include home renovations, interior design, and even cleaning services. Like residential and commercial properties, these businesses are usually searched with an accompanying location, e.g., "aircon cleaning Quezon City". Using the right SEO strategies, your company will be easier to find online.
Hospitality and Tourism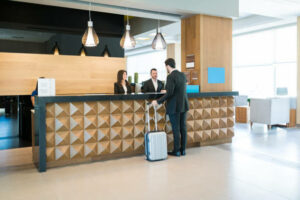 The hospitality and tourism industry is highly competitive, so you're going to need every advantage you can get to stand out amongst other players in the field. Fortunately, even small to mid-sized hotels, resorts, restaurants, and similar establishments can beat bigger companies online through the strategic use of SEO.
The key is to conduct careful research, especially with regard to the most-used keywords by users. This will allow you to tailor your online presence specifically to cater to customers who are looking for places to stay, dine, and have fun during their vacation.
Legal Services and Law
Unlike other businesses and industries previously mentioned in this list, those who search for lawyers and other forms of legal services are more intent about it. In short, they really, truly need your help. By being present and easily searchable online, you can drive more traffic to your site to increase views, inquiries, and eventual conversions.
What you have to remember is that law is one of the industries where a company's reputation largely impacts whether or not customers will want to work with them. In direct relation to this, companies that rank high on SERPs are often viewed as trustworthy. Therefore, good SEO – search engine optimization can help law firms not only in terms of visibility but also in terms of credibility.
Medical Services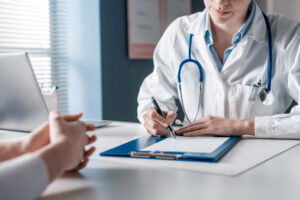 When people are in need of specific medical services, they usually search for the specific thing they need. For example, one might search for a "CBC lab test" or a "cancer doctor" in a specific location or hospital. They may also search for medical services by symptoms (e.g., "pamumula ng mata"). By capitalizing on these search behaviors, businesses in the medical industry can rank high on SERPs and enjoy increased visibility.
Conclusion on Good SEO
Similarly, medicine is also an industry where trust is a critical component of a customer's likelihood of working with you. Through the help of SEO, businesses and professionals that require medical services can boost both their SERP rankings but also their potential customers' level of trust.
Whether we like it or not, the internet—and its impact on our daily lives—is here to stay. In order to succeed, businesses in all industries should learn how to adapt; one way to do this is through SEO. The ones mentioned above, in particular, can especially benefit from the boost in visibility and SERP rankings. If your business is in any of these industries, consider investing in good SEO if you haven't yet.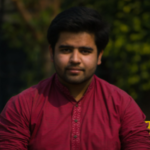 Adhar Dhaval is experienced portfolio, program and project leader with demonstrated leadership in all phases of sales and service delivery of diverse technology solutions. He is a speaker sharing advice and industry perspective on emerging best practices in project leadership, program management, leadership and strategy. He is working for the Chair Leadership Co.
Tags:
good seo company
how to do seo
seo for industry