Consumer Loyalty to Apple: Analyzing Loyalty Factors
Apple has its own "success formula," which has led to the fact that its gadgets are indicators of modernity and standards of technical style. Loyalty to the brand is formed in the first place based on the client's opinion and accountability to the values, which translate to the brand.
Apple smartphone users are considered the most loyal consumers. Apple's brand loyalty began to grow at an enchanting pace after the company introduced the first iPhone. This event snatched long-term superiority in the mobile device market, overtaking promising competitors. Unsurprisingly, many interviewees cited ease of use, setup, and fast navigation as the top reasons for persistence. This means that for consumers, comfort level is a major factor when choosing a device.
In this article, we will consider the benefits of the loyalty factor in business and analyze the loyalty of Apple's customers.
What Is the Apple Brand?
Apple Inc. is an American corporation that develops and produces personal computers, portable music players, mobile phones, and Apple replacement parts. The brand's slogan sounds like "Think different," which defines the company's focus on people who want to stand out and who can and want to afford to think otherwise. The main advantages of Apple products are their concise and stylish design and easy-to-use interface.
Analyzing Apple Loyalty Factors
Today, the market offers a huge selection of equipment from various brands. Nevertheless, many are tirelessly chasing Apple. They don't just buy their products — they love them. When measured by the percentage of customers who buy a new Apple iPhone despite already owning one, Apple boasts the highest brand loyalty in the market.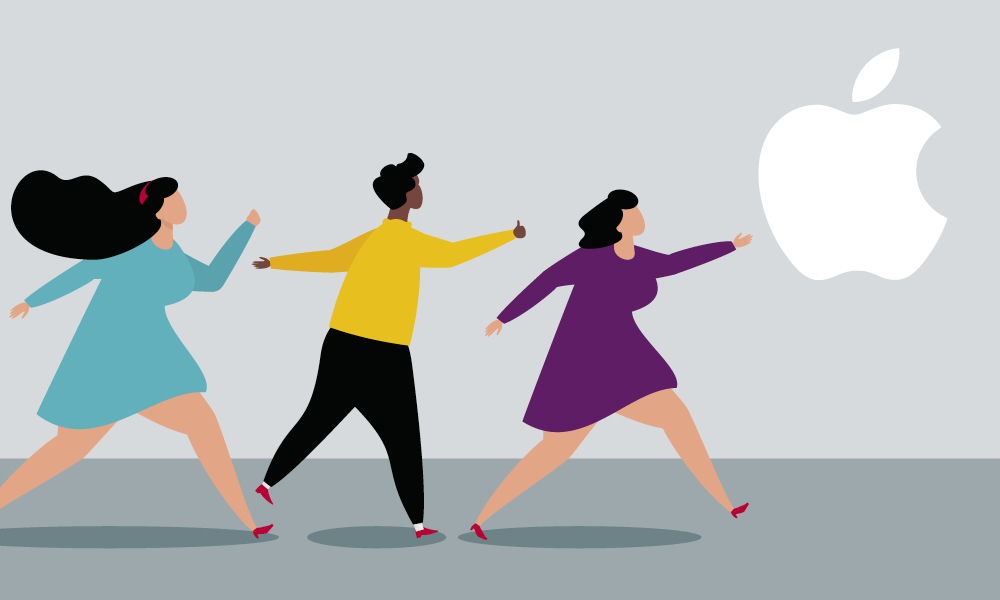 Some people are more attracted to their unique style, others — to ease of use or durability. Apple is considered the king of electronics, and it seems that it will not give up its position soon. Let's consider the main factors influencing customer loyalty to the Apple brand.
1. Stimulation, encouragement of imagination, and manifestation of emotions
With content marketing at an all-time high, Apple needs to be a best-in-class example and inspiration. Apple's advertising focuses on the environment in which the product is used (life application), not on dry facts about technical characteristics.
Apple ads use familiar, recognizable images:
Youth with Apple products in their hands against the backdrop of a stunning landscape.

A girl who solves problems in a relationship through FaceTime.

A guy listening to music on the bus.
What unites all these stories is that they evoke emotions in the consumer, regardless of their language, place of residence, skin color, or religious beliefs.
2. Convenience
In pursuit of performance and momentary profit, other manufacturers are missing out on what they do as a product for a person. The convenience of Apple products and their hardware and software ergonomics are unrivaled. For expanding the range of Apple products that a particular person owns, this may be the main reason: they tried the iPhone; they also bought a Macbook.
3. User engagement
No business will ever succeed without staying in touch with its customers. Apple is taking the time to tell users about their new update. They announce what new features they have added to the market and, most importantly, why the new upgrade is better. People want to be in the know, so take the time to update them. Be at the forefront of your market to answer questions, educate users, and raise awareness. Apple always cares about its customers. They dictate the market, but they do not forget to involve users.
Despite the high prices of Apple devices (which is what you like when you have a great brand, anyway) and other user issues such as difficulty finding apps in the app store, etc., users keep returning after every new release. This is strong customer loyalty.
Why Do Customers Show Loyalty to the Apple Brand?
Let's see what makes customers trust Apple and show more and more loyalty to this brand:
As a technology company, Apple knows that the word "new and improved" gets a lot of attention from its customers. Customers always want to say that they have the latest technology. This makes them run to the store and buy new upgrades, even though their existing phones are not that old. With this trick, a company with a costly product increases the frequency of purchases and encourages its customers to always look for something new.

Apple customers always come back because the company's products are often better than the competition. Upon closer examination, their operating system and interfaces are so different from their competitors that for many, they simply do not want to study what others have done new — no matter how cheaply competitors offer their products.

Finally, the first two factors are possible only because Apple focuses on improving the satisfaction of its customers at every stage of the customer experience. Customers experience the pleasure of using their Apple gadgets, computers, and accessories, and then they talk about their amazing experience to less satisfied users of other brands. In this way, they convey their enthusiasm and loyal behavior to the newly merged fans of the company.
The company's reputation allows it to attract qualified professionals, and the skill of its employees allows you to create better products, services, and customer experiences.
Conclusion
Customer loyalty assessment is an essential tool for any company. This assessment helps companies understand what needs to be improved in their product or service to increase customer satisfaction and loyalty. Although customer loyalty assessment has drawbacks, it is a valuable tool for companies that want to stay one step ahead of their competitors. Apple is successfully using this tool to build a more loyal customer base and improve the quality of its products and services.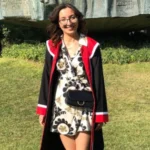 Hello, I'm Cansu, a professional dedicated to creating Excel tutorials, specifically catering to the needs of B2B professionals. With a passion for data analysis and a deep understanding of Microsoft Excel, I have built a reputation for providing comprehensive and user-friendly tutorials that empower businesses to harness the full potential of this powerful software.
I have always been fascinated by the intricate world of numbers and the ability of Excel to transform raw data into meaningful insights. Throughout my career, I have honed my data manipulation, visualization, and automation skills, enabling me to streamline complex processes and drive efficiency in various industries.
As a B2B specialist, I recognize the unique challenges that professionals face when managing and analyzing large volumes of data. With this understanding, I create tutorials tailored to businesses' specific needs, offering practical solutions to enhance productivity, improve decision-making, and optimize workflows.
My tutorials cover various topics, including advanced formulas and functions, data modeling, pivot tables, macros, and data visualization techniques. I strive to explain complex concepts in a clear and accessible manner, ensuring that even those with limited Excel experience can grasp the concepts and apply them effectively in their work.
In addition to my tutorial work, I actively engage with the Excel community through workshops, webinars, and online forums. I believe in the power of knowledge sharing and collaborative learning, and I am committed to helping professionals unlock their full potential by mastering Excel.
With a strong track record of success and a growing community of satisfied learners, I continue to expand my repertoire of Excel tutorials, keeping up with the latest advancements and features in the software. I aim to empower businesses with the skills and tools they need to thrive in today's data-driven world.
Suppose you are a B2B professional looking to enhance your Excel skills or a business seeking to improve data management practices. In that case, I invite you to join me on this journey of exploration and mastery. Let's unlock the true potential of Excel together!
https://www.linkedin.com/in/cansuaydinim/