What are Top 7 Social Media Marketing Tips for Small Businesses?
As a small business owner, I bet you're constantly looking for new ways to get your brand to stay on the radar of potential customers. If you're not already, then social media is a good way for you to interact and engage with current customers and new ones. Social media marketing tips for small business is an important strategy that every business should have, especially small brands. Using social media helps build brand awareness, increase customer base, and connect with current customers. So, here are some social media marketing tips for small businesses that you should check out.
#1: Know your audience when starting social media marketing tips
Most marketers and experts will tell you the first thing to consider when creating a successful campaign is getting to know your audience. And the same applies to social media marketing. Though you may understand who your audience is, social media analytics can give you the exact and updated data of your audience. This will help to verify your understanding of the business's main audience.
You can better understand your social audience by using social media analytics tools such as Facebook Insights, Google Analytics, Instagram Insights, Hootsuite, etc. These tools provide you with timely statistics that can help you curate future social media campaigns.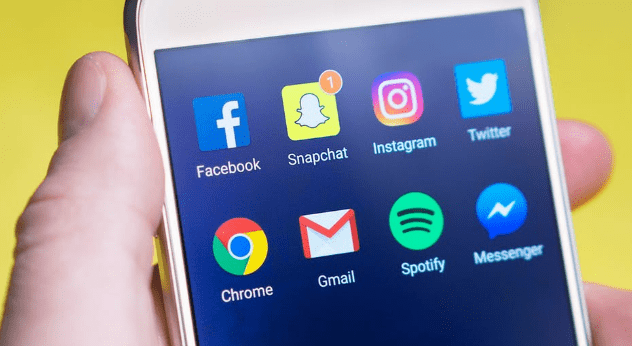 #2: Build relationships with engagement
A study showed that customers are more likely to purchase from a brand after having a positive experience on social media. That's why engaging with your audience on social is a critical factor that you cannot miss.
Customers reach out to your social accounts for a reason: to ask a question, raise an issue with a product/service, praise a product/service, or comment about an online/offline experience. So, reaching out to your customers and answering their questions in a timely manner is essential to building a deeper relationship and, most importantly, to sell more! You wouldn't want to wait for a brand's reply when you can use your smartphone to contact another brand, right?
A pro-tip for small business owners out there: You can utilize built-in interactive tools on your social media channels, such as Twitter polls, interactive stickers, or mentioning customers on Instagram Stories, to build valuable connection and engagement with your audience.
#3: Search social for new opportunities
It's a good idea for you to constantly know what current and potential customers are talking about on social media. That way, you'll get to find opportunities to connect with customers on a casual basis.
Let's say that you run a camera store that sells Polaroid cameras. You can go on your socials (Facebook, Instagram, or Twitter) and look for content related to cameras and photography gadgets. You can either look at trending hashtags, participate in photography forums, or interact with photography lovers. It'll give you a natural appearance to the audience, while still being relevant.
#4: Create a social content calendar
It's always a good idea to stay organized, and the same goes for social media marketing. If you're not taking the time to plan out your social media calendar in advance, you could end up ruining the brand's reputation and lose customers.
Sharing quality content across your social channels is a vital part to engage with your audience and attract new followers. That's why you and your team need to create a content calendar to control the quality of your social channels.
However, before actually setting up the content calendar, you and your business need to answer these 4 questions:
What kind of content will resonate with your audience?
How often should you post to each social platform?
Will you create original content or share content made by others?
What kind of tools will you use to publish those contents?
When you're able to answer the 4 questions above, I think you're ready to create your content calendar.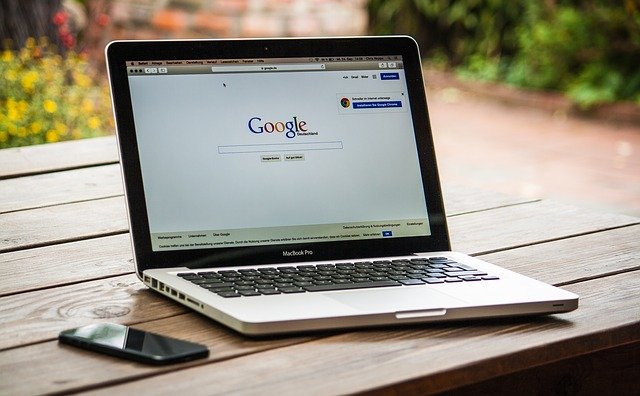 #5: Decide which platforms are right for you
Don't make assumptions about where your audience spends their time online. You may think that if you're targeting Gen Z, you should skip Facebook and focus more on Instagram and TikTok. However, data shows that nearly a quarter of Facebook users are from 18 to 24 years old!
To make sure you're using the right social media for the right purposes, you'll need to conduct some market research of your own. This will help you understand how your targeted audience use their time online.
However, remember that choosing your platform doesn't mean you have to stick to just one channel. You can use different social channels for different audiences, or for different business goals.
#6: Mix up your formats
Make sure to switch up with the format of your social media posts over time to avoid repetition and boredom. If you usually post still images, try, and play around by posting GIFs and videos. This will make your social page a lot more exciting and attractive, which may make people spend more time scrolling through your page.
Make sure to take advantage of all the formats given within each social network. Stories, Reels, or Live Video are some features that might help you increase brand awareness and customer engagement. Also, playing around with different formats can help you learn which formats work best for different types of content, and which formats are best used for different social networks.
#7: Track and reflect on your performance
As you carry out your social media strategy, it's important to keep track of your performance. When you know what works and what doesn't, you'll then be able to adjust your efforts and improve the results of your plan. The analytics tools mentioned above can give you a great picture of your efforts and can help track the metrics that matter most to you. Make sure you use the right tools to measure, then use the data from those tools to reflect on the performance of your social efforts. This will not only enhance the quality of your future marketing plans but also boost your customer experience on social media.
Conclusion for Social Media Marketing Tips
No matter how big your business is, social media can now help you better connect with your audience, reach potential customers, and increase the awareness of your brand. As a small business owner, you can easily utilize social media marketing and bring your business to the next level!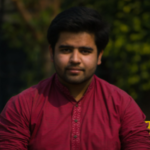 Adhar Dhaval is experienced portfolio, program and project leader with demonstrated leadership in all phases of sales and service delivery of diverse technology solutions. He is a speaker sharing advice and industry perspective on emerging best practices in project leadership, program management, leadership and strategy. He is working for the Chair Leadership Co.
Tags:
how to use social media for small businesses
small business social media tips
social media for small business