What Is
Lead Generation
in Digital Marketing?
How can you bring your lead generation strategies to perfection so you can capture, convert, and retain more leads? What marketing instruments to use to secure the highest ROI while keeping customers buzzing about your brand?Consider lead generation in digital marketing.
Whether you sell insurance, clothing, or language courses online, you heavily rely on leads that ultimately determine the success of your digital marketing endeavors. And you're not the only one: generating leads of high quality and intent is the top priority for 68% of B2B professionals across every avenue of online business. In fact, 53% of marketers spend at least half of their budget on lead generation.
With no further ado, let's dig into how to leverage lead generation to grow your bottom line.
What Is Lead Generation?

Lead generation refers to identifying, capturing, and converting leads through engaging content, email campaigns, social media, PPC advertising, and other dimensions of online marketing. Like many other marketing processes, lead generation starts with sparking interest among strangers and ends once the high-intent lead converts and – ideally – becomes a brand promoter.
Types of Leads in Digital Marketing Lead Generation
Hot Leads

People are moderately interested in your products or services and utilizing one of your direct communication channels, such as contacting your sales team or requesting a demo. Hot leads will likely fit your target audience and have a specific problem you can help them solve.

Warm Leads

People familiar with your products or services – blog readers, social media followers, etc. – may have previously expressed interest in your products but decided not to follow through.

Cold Leads

Prospects who fit your target customer criteria but have not yet demonstrated interest in your business (for example, ad viewers). Cold leads do not have a commercial relationship with your business.

Information qualified leads

People who have begun researching your products, showed moderate interest in your brand (for example, signed up for email newsletters or downloaded a free guide), or fit any other qualifying criteria. In general,

qualified lead generation

enables categorizing and working leads more effectively.

Marketing Qualified Leads

Potential customers who have taken defined actions towards purchasing your products, from visiting your website to viewing your emails to filling out a form. Marketing qualified leads are worth nurturing and converting into customers (nurturing can include sending personalized emails, offering discounts, or providing more information about your product).

Sales Qualified Leads

Sales prospects identified by your sales team as potential customers willing to contact your sales team directly. These leads fit your ideal customer profile and express strong interest in your company's products and services. They are ready to be pitched to by your sales team and more likely to convert into sales than other leads.

Shared Leads

Leads that have been sold multiple times to different buyers by

lead generation

agencies or other companies that specialize in providing leads. Hence, shared leads are usually of lower quality than exclusive leads.

Exclusive Leads

Leads that are not shared with other companies. And they are allowing you to avoid competition and usually be the first to work the lead.  But exclusive leads are more expensive and are more likely to convert into paying customers.
5 Steps to Generate More Digital Marketing Leads
Step 1 – Create Valuable Content for Lead Generation in Digital Marketing
Did you know that content marketing generates 300% more leads than outbound marketing at less than half the cost, being extremely effective for lead generation in digital marketing?
To create compelling content for your target audience, consider the following:
Identify your unique value proposition and show how it stands out.

Tell the story of how your business began and what you have overcome to get where you are.

Reinforce your message with videos, infographics, polls, surveys, and quizzes that contextualize the problem you're trying to solve.
Here are the basic principles of creating compelling content for
lead generation
:
Be helpful

:

 Create valuable, useful content that educates readers on related topics.

Be consistent

: Ensure consistency across all your platforms, including branding, visual identity, language, style, format, and publishing schedule. Once your readers know when to expect your content, they will keep coming back for more.

Be relevant

: Keep up with the newest news and events to stay on top of trends, providing relevant content to your audience.
Finally, share your content across multiple channels, monitor its performance, and adjust while prioritizing feedback from your leads and customers.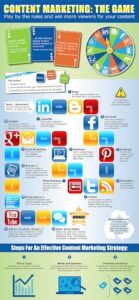 5 Steps to Empowering Your Content With the Right Sales Psychology
To maximize the success of your sales psychology, consider these tips:
Create trust and loyalty through consistency

. A regular schedule for your publications creates a sense of trust and anticipation, leading to more sales.

Establish an exchange of goodwill through reciprocity

. Firstly, offer free bonuses and discounts on top of helpful content to make your leads reciprocate and leverage scarcity. Then, ask for commitment shortly after you've provided the maximum value for your leads.

Harness social proof

. Ask existing customers to submit testimonials and share their experiences with others so your leads and sales prospects know that people trust you and believe in your product.

Demonstrate authority

. Also, highlight awards, certifications, and other accolades to inspire credibility and reliability. 

Capitalize on loss aversion

. And offer a free trial period to allow your leads and sales prospects to feel the value of your product and the urge to buy it.

This way, they will retain the value they've accustomed to.
Advanced Content Targeting To
Generate More Leads
When distributing ads, don't just go with "one-size-fits-all" solutions. Instead, segment your customer base into smaller subsets, such as recent buyers, frequent customers, etc., to tailor your campaigns to each category of buyers. 
Focus on creating user-focused ads with a precise call-to-action, emphasize your USP (unique selling point), and avoid generic words. Narrowing your focus can help you achieve better results with display and social media ads.
Stay Up-to-Date To Capture More Leads
Chatbots for Lead Generation in Digital Marketing
With chatbots, you can instantly respond to relevant questions, capturing more leads and creating an environment where prospects feel comfortable and engaged. Chatbots can be integrated into existing services, websites, or digital platforms to deliver content, collect data, and facilitate sales.
Virtual reality
By creating an immersive environment, you can effectively capture your leads' attention and immerse them into your story while showcasing the product in question. Virtual and augmented realities provide engagement and interaction unachievable with traditional marketing techniques. Real-time demos and digital elements can demonstrate to your leads the full scope of your offer, way more than they could get from standard advertising methods. As a result, your lead generation will become much more effective.
Live video
Live streaming is a great way to connect prospects with your story quickly and efficiently through an immersive medium. You can enhance your story with live video experiences, such as interviews with experts, Q&A sessions, product demonstrations, webinars, and more.
Voice search
As voice search becomes more popular, optimizing your content for voice questions on mobile phones can ensure your leads can access relevant information quickly and effectively.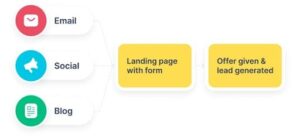 Step 2 – Implement the Best Search Engine Optimization (SEO) Practices for Lead Generation in Digital Marketing
Keyword research

: Researching target keywords can dramatically boost your Google search result. Hence, it will be lifting your website by popular and long-tail keywords. Every piece of written content – and most of what you can find online – must be SEO-optimized to become visible on Google and thus

generate leads

.

On-page SEO.

On-page SEO is vital to providing the best user experience. Also, it is including optimizing page titles and meta tags, providing relevant content and internal links, creating quality links, and improving page loading speed.

Link building.

Link building can increase your visibility and ranking in search engines by interlinking your websites and placing links on other credible websites.

Analytics and reporting.

Finally, t

racking and analyzing your SEO results – using Google Analytics alone or in combination with proprietary software – will keep you on the ball, ensuring you don't waste your resources on useless content unable to

generate leads

.
Last but not least, don't forget that SEO is a never-ending process requiring content revisions, updates, and research. Only by constantly tracking and improving your SEO strategy can you generate increasingly more leads.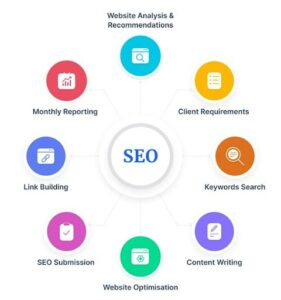 Step 3 – Leverage Email Marketing for Lead Generation in Digital Marketing
Good-old email marketing is one of the most cost-effective ways to reach and engage new customers and deepen relationships with existing ones. It requires creativity and technology, but you can always rely on ready-made email templates to make it easier. Not for nothing do 79% of B2B marketers think email is the most effective medium for lead generation.
Here's a simple yet effective email lead-generation strategy:
Start with a personal touch
.
Include the recipient's name in the email, and strive to develop a personalized relationship with them. Show that you value their trust by staying consistent in your communication.
Put valuable content first
.
Don't beat around the bush and overload your subscribers with irrelevant content. Respect their time – put the most important information in the spotlight.
Include one or more calls to action for Lead Generation in Digital Marketing
Include relevant CTAs while staying true to your brand's tone of voice. Develop your unique style that supports your brand identity.
Most importantly, focus on how you can serve your prospects, putting your customers first to prioritize their needs.
Create a
Lead Generation
Splash With AMP Emails
AMP emails are a powerful tool for

lead generation

and sales. They feature dynamic content that is automatically updated and provide a direct link to your services in the email, making it easy and fast for customers to take action without the need to leave the email. With AMP emails, you can quickly and easily capture leads and boost sales.
Step 4 – Generate Leads With Pay-per-Click (PPC) Ads
To get started with pay-per-click (PPC) advertising for lead generation in digital marketing, you will need to create a campaign on Google AdWords, choose an appropriate Bid Amount, and maximize a Quality Score to ensure your ad gets seen by potential leads.
However, PPC can be very expensive and time-consuming for lead generation. And you have to budget and manage leads carefully to ensure you generate the expected ROI. Likewise, you might want to integrate PPC with other marketing strategies to get the most out of your efforts.
Step 5 – Buy Leads from an Affiliate Network With No Effort
An affiliate network – in fact, a full-fledged third-party lead generation system – unlocks a large pool of high-intent leads to choose from. Thus, connecting lead buyers with lead sellers. So, as an advertiser, you can use various resources. This is including a CRM platform to track customer behavior, creative materials, email templates, registration forms, banners, etc. Moreover, you can create your sub-network of affiliates, piling up the money from every sale they make.

Use Lead Management Software To Generate and Convert More Lead Generation in Digital Marketing
Lead tracking, distribution, and analytics software are essential for any business looking to maximize lead generation based on customer demographics, location, preferences, budget, and more. For an all-in-one platform that combines these features and more, look no further than Phonexa. 
With cutting-edge technology and exclusive features for every scale of business, Phonexa puts the power of lead tracking, distribution, and analytics into your hands, allowing you to elevate your business above the competition.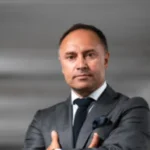 Victor Z Young is a Civil Engineer with 35 years of experience working alongside the executive team of various construction companies. Victor specializes in construction insurance, delay analysis, performance analysis and engineering. He holds a Doctor of Project Management from Northwestern University.
Tags:
digital marketing leads
generate leads with digital marketing
lead generation methods