Measuring and tracking the SEO performance
SEO performance – or search engine optimisation – is a key part of any digital strategy. It's also a shrewd business move for everything from major organisations for freelancers. Focusing on making improvements to a website in order to make it rank higher in search engines like Google is a great way to ensure your products and services are the first results that people see. The higher your website ranks in a search engine's results, the more likely your website will be chosen. Ultimately attracting prospective customers to your business and potentially making some sales as a result. So, how to measure seo performance and faciliate continuos tracking SEO performance?
Why measure and track?
Once you have your SEO strategy up and running, you'll need to chart its progress. This involves more than making sure you're keeping up with the latest algorithm updates and best practice briefings from Google – although doing that is important, too. It involves monitoring, measuring and tracking how your SEO activities are performing.
The main reason for doing this is to help you see where improvements and updates need to be made. While introducing an SEO strategy will increase the likelihood of your website seeing an increase in traffic, you'll need to look at other factors to get a complete insight into how your website is performing in the SERPs (search engine results pages).
Chris Shelbourn, Head of Technical SEO at WMG Agency commented on why it's important to measure and track performance: "As with any other marketing channel, it's important to measure and track SEO performance so you can understand the return-on-investment that SEO is generating.
There are a vast array of SEO tools that can assist in this, including utilising eCommerce and / or goal tracking in Google Analytics to help measure the amount of revenue and / or leads generated via your SEO (and other) digital channels. This data can then be analysed alongside your SEO investment in order to calculate your SEO ROI. This data then allows businesses to make strategic and informed decisions on how best to utilise their marketing budget."
What areas need tracking? 
There are different areas that need tracking in order to get the full picture. These include things like rankings, website traffic, impressions, and goals. Calling in the experts is your best shot at success here as SEO specialists know what areas to focus on and how to assimilate data.
From there, it becomes clear what areas need addressing and other areas that just need fine tuning to help boost your website's performance. For instance, content on a page might be thin or not optimised properly. So updates to information on the landing pages will see a change in performance. Similarly, if a website is over-optimised, Google will flag this and send it down the search results for the terms used on the page.
As a business owner, you'll need to know what you want to focus on so that your website can be updated to reflect the campaigns you have in mind.
SEO Performance Metric Examples
Growth, quantity, and quality of backlinks:
Backlinks to a website have long been a key ranking element for search engines. Yet, it's no longer only the quantity of links your website has accrued as a result of black hat SEOs misusing it to manipulate search engine results.
Today, you must consider factors like having connections from high-quality and relevant websites and having a consistent development in backlinks over time (aka link relevance). The finest indicators of your SEO effectiveness will come from that and the quantity of backlinks you have.
Several useful SEO tools include options and reports for your backlink profile. All of those data and more may be shown using Moz's Link Explorer, Ahrefs' Site Explorer, or Monitor Backlinks.
Time Spent on Page:
Certain measures, such as keyword rankings, are critical for keeping track of your chances of driving traffic to your website. Nevertheless, you also need analytics to evaluate user behavior after they arrive at your website. Another indicator you can provide with conversions, SEO performance and behavior flow is time spent on a page.
In general, people are more likely to find a page's content helpful and engaging if they spend an average of more time on it. Also, there is a strong correlation between that behavior signal and a person's future conversion likelihood.
Navigate to Google Analytics and choose behavior> Site Content > All Pages to see this information.
Bounce Rate:
The bounce rate is a useful behavioral indicator of how well your SEO campaign is doing. This statistic displays the proportion of visitors that arrive at your website through a link only to exit without taking any further action. Generally speaking, it's a great indicator of a page's quality.
In general, a greater bounce rate is a poor indicator. Nonetheless, it makes sense to combine this with the Average Time on Page measure. Is it a success or a failure, for instance, to have a lengthy guide post with a high time on page AND a high bounce rate? Generally speaking, we would say that attendees departed with the knowledge they needed to make it a success.
Yet, what if a page with a high bounce rate and a long time on page is an appointment form or an eCommerce page? That's still negative. And it's possible that there are some technical issues stopping individuals from switching.
Where does Google Analytics fit in for measuring SEO performance?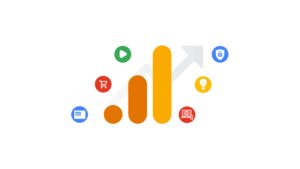 Google Analytics is a key tool that tells you how your site's performing in detail. It shows how long visitors are staying on certain pages, how quickly they leave your website, and whether any conversions – or sales occur.
Other tools that to monitor SEO performance
As well as familiarising yourself with Google Analytics, there are other tools that help to track how a website is doing. These include MOZ, SEMrush and Majestic. And these can provide insights into how your site looks and give you an idea of how your SEO strategy can improve.
The more information you have, the more likely it is that you can make key changes. In turn, you'll see better performance in the SERPs.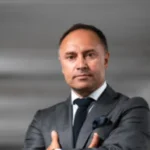 Victor Z Young is a Civil Engineer with 35 years of experience working alongside the executive team of various construction companies. Victor specializes in construction insurance, delay analysis, performance analysis and engineering. He holds a Doctor of Project Management from Northwestern University.
Tags:
how to measure seo performance
monitoring seo performance
website seo performance