The Importance of Digital Marketing For Manufacturing Industry
There are a lot of things going on when running a manufacturing business. You're striving to simplify production, back-office processes, and logistics. Because of these reasons, most manufacturers fail to recognize why digital marketing for manufacturing companies is important. Traditional marketing strategies like trade shows and magazines offer a lot of benefits. But doing things the same way for a long time eventually targets the wrong people. This is especially true now that the world is becoming more digitized. Adapting to the most recent marketing strategies via digital marketing agency for manufacturing services will assist you in putting your company on the map.
Even with proven success, manufacturers are still wary of using digital marketing. They either don't know what digital marketing is or don't have a clear strategy. That's why they stay away from digital marketing. 
This article will help you understand why you should market your manufacturing business online. It also explains how a manufacturing marketing agency can help you embrace digital marketing.
Why Should You Use Digital Marketing for Your Manufacturing Company?
Manufacturers need to strive hard to remain relevant to their customers. And that means using every means possible to connect with and market to your audience. Because of the convenience that the internet has brought, most of these buyers are now online. And when your target market is online, you also need to have a digital presence. 
But having a digital marketing plan doesn't involve just being visible online. B2B buyers are also more cautious than ever when it comes to choosing products and services online. 
Manufacturing marketing agencies will help you design a strategy to target the right audience. They use different digital marketing techniques to engage viewers and convert them into customers. This includes email marketing, content marketing, social media marketing, and website optimization.
Having a comprehensive digital marketing plan brings you a lot of benefits, including: 
1. Helping You Reach Wider and More Global Audiences
Effective marketing involves building connections with your audience. Physical interaction is a key component of this. But how can you grow your customer base if your target audience is from across the globe?
Digital marketing lets you connect with prospective clients wherever they may be. This offers you a chance to broaden your reach without traveling to where your market is. 
While social media sites are free, you need other tools to support your digital marketing initiatives. With a manufacturing marketing agency, you can access a lot of digital tools to connect more with your audience.
2. Boosting Brand Visibility
Digital marketing is important for raising brand awareness and affecting consumer perceptions of brands. The more people come into contact with a product, the more likely they are to assume its quality.
To make this happen, you need to allocate enough resources for digital marketing. Consider the services of a manufacturing marketing agency. They will help you create or modify your existing strategies to enhance customer perception of your brand.
3. Attracting High-Quality Leads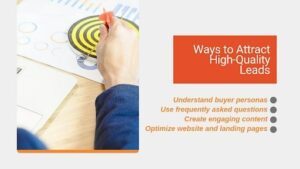 Another important benefit of digital marketing for manufacturing firms is leads. Marketing your business online lets you target specific audiences. This means you can connect with businesses that have an interest in what you have to offer. 
Also, digital marketing takes a more user-centric approach. You can tailor your marketing strategy based on your audience's behavior and buying journey. With highly personalized messages, you can turn leads into actual sales.
4. Creating Targeted Messaging
You must have a thorough understanding of your customer before you can sell to them. You may think that you're already familiar with them. Personas do help you create a framework, but they can be stereotypical. You need to use audience data if you want to understand what they need.
This data tells you more about the people who interact with your ads on digital platforms. With each visit, click, download, or follow, you gain more insight about your audience. In short, audience data helps you develop a more accurate profile of potential clients.
Aside from that, it also helps you create relevant and targeted messages based on the characteristics and actions of your customers. Digital marketing strategies are used by a manufacturing marketing agency to match your message to your audience. The more relevant it is for them, the more they can relate to your business.
To be more specific, marketing agencies for manufacturing companies will:
Assess your content based on the revenue it generates

Examine your sales, marketing, and hiring resources

Perform in-depth research on your brand

Make sure you focus on developing confidence 
5.

Engaging Your Audience via Digital Marketing For Manufacturing Companies
Manufacturers often see an influx of leads after an industry event. But the number of leads dies down after a month or so.
Digital marketing can't guarantee a steady flow of engagement 24/7. But using tools like social media platforms can help you engage with your audience every time you publish content. Additionally, email marketing lets you stay connected with them after an event.
6. Establishing Yourself As An Industry Expert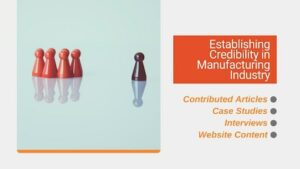 The fact that your business can provide clients with specialized expertise is not enough. You should be able to demonstrate to them that you can deliver what you promised. If your clients don't trust you, they won't transact with you. You can build that trust and show your competence through digital marketing.
7. Producing Measurable Results
It's hard to determine if the increase in your sales is due to your TV or newspaper ad. This means that traditional marketing doesn't let you accurately examine your ROI or if it's worth it.
Meanwhile, digital marketing generates measurable results. You can collect real-time data for all your marketing initiatives. Data from your websites will tell you about your visitors, including how often they engage with your content. 
After gathering the data, you can get expert insights from a manufacturing marketing agency. With their help, you can improve your digital marketing efforts in the future.
8. Improving Your Marketing Efforts
Investing in digital marketing does not mean avoiding traditional marketing strategies. You can't avoid having to use these marketing strategies. What digital marketing can do is support these efforts instead of replacing them.
For better industry outcomes, combine traditional and digital marketing efforts. By doing so, you can attract customers across all platforms, whether online or offline. 
But handling both marketing strategies can be a handful. Let a manufacturing marketing agency take care of your digital marketing efforts. Since they are experts in the field of marketing, they can create a plan that aligns with your traditional marketing strategy.
9. Reducing Marketing Expenses
The truth is that traditional marketing for manufacturers is expensive. Small businesses and those just getting started have difficulty adapting to it. As a result, it makes it impossible to compete with big enterprises using traditional marketing.
Digital marketing for manufacturing companies is less costly and available for all types of businesses, big or small. Even with a tight budget, you can reach the greatest number of people with digital marketing.
If you want to get the most out of your marketing budget, hire a manufacturing marketing agency instead of putting together a team in-house. Hiring in-house marketing teams comes with the cost of recruitment, training, systems, and facilities. 
A manufacturing marketing company already enlists experts to work on your marketing campaigns. That means you don't need to find experts for a specific type of strategy and train them. 
10. Increasing Sales
Growing your sales is the ultimate goal of marketing. While conventional marketing is still effective, your company cannot only rely on it to generate the type of revenue you need.
Traditional marketing has a cap on the number of people you can contact at once. In today's world, only a few people consume content from newspapers, magazines, and billboards. But there are a lot of people (4.26 billion), including the businesses you target, on social media sites.
Starting Your Digital Marketing Journey With A Manufacturing Marketing Agency
Now that you know why digital marketing is important for manufacturing businesses, it's time to get things started. But the thing is, where will you start your marketing journey?
At this point, you may have tried learning more about digital marketing. Because of how vast the knowledge base is with this kind of marketing, it's easy to get overwhelmed. There are just a lot of things to cover, including different digital marketing techniques and the terms they use.
When this happens, you can get the help of a manufacturing marketing agency. They are a team of experts that handle anything that goes with manufacturing and marketing. A lot of them offer different marketing services, but some focus on one. An integrated marketing agency for manufacturers can help you get started with digital marketing by:
Developing a market research plan for your industry

Offering pay-per-click (PPC) services on platforms like Facebook, Instagram, and Google

Optimizing your website to raise its domain authority and SEO rating

Managing social media presence and online communities

Implementing a public relations plan for your brand and products

Measuring outcomes with monitoring and analytics tools
Final Thoughts on Digital Marketing for Manufacturing Companies
Like any other business, digital marketing has become crucial for manufacturers. Digital marketing for manufacturers has several advantages for the industrial sector, from raising brand awareness to evaluating performance. 
If you still feel lost, a manufacturing marketing agency can help develop the best digital marketing approach for you.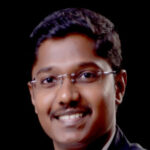 Dan has hands-on experience in writing on cybersecurity and digital marketing since 2007. He has been building teams and coaching others to foster innovation and solve real-time problems. Dan also enjoys photography and traveling.
Tags:
hire manufacturing digital agency
hiring digital agency for manufacturing company
manufacturing marketing agency