5 Essential Skills for Developing Strong Business Acumen
Strong business acumen is essential for success in the fast-paced, constantly-changing business environment of today. The capacity to comprehend, evaluate, and make defensible business judgments is referred to as having business acumen. It requires a range of crucial information, expertise, and abilities for company success. We will talk about the five crucial abilities for fostering great business savvy in this essay. What are the business acumen skills and how to start developing strong business acumen ?
Skill 1: Financial Analysis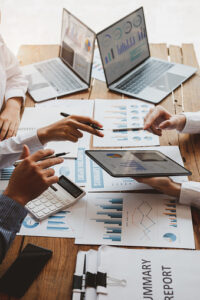 The process of financial analysis include examining financial statements and using financial ratios to evaluate a company's financial performance. It is a vital skill for developing excellent business acumen since it helps managers make deliberate judgments about investments, pricing strategies, and cost management. Understanding and assessing financial statements including the cash flow statement, income statement, and balance sheet are part of financial analysis.
Financial analysis requires an understanding of the relationships between these financial statements and how they relate to the company's overall financial health. It's also important to comprehend and compute financial ratios including the current ratio, debt-to-equity ratio, and return on investment. Knowing financial analysis allows you to identify the areas where the business is performing effectively and those that need improvement.
Skill 2: Strategic Thinking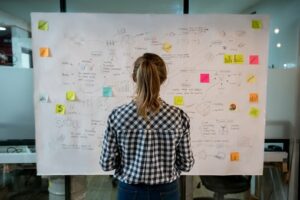 Strategic thinking is the process of assessing business challenges critically and creatively and developing practical solutions. This process involves analyzing the internal and external surroundings of the business, identifying opportunities and threats, and developing an action plan. It is essential for the development of exceptional business acumen for managers to be able to think strategically since it allows them to make informed decisions regarding the future of the firm.
To develop your strategic thinking abilities, you must first understand the company's mission, vision, and values. The next step is to do a SWOT analysis on the firm to identify its opportunities, threats, and areas for growth. Clear goals, objectives, and action plans that will help the company accomplish its long-term objectives must be included in the strategic plan.
Skill 3: Market Analysis
Market analysis is the process of gathering and analyzing data on a certain industry or line of business. It requires understanding current trends, market dynamics, and customer behavior. Market analysis is a critical skill for developing strong business acumen since it helps managers to discover new opportunities, evaluate competitors, and choose marketing strategies.
Finding the market you are studying is the first step in doing a market analysis. The market's size, growth potential, and competitive environment should next be examined. To properly comprehend how consumers decide what to buy, you must also consider consumer patterns and behavior. You may find new business prospects and create powerful marketing strategies by performing market research.
Skill 4: Communication Skills
Having effective communication skills makes it easier to build relationships, motivate employees, and interact with stakeholders. The ability to actively listen is a component of communication skills, which also include the ability to communicate verbally and in writing.
To modify your communication style, you must first understand your audience. You'll be able to speak more clearly as a result. You must also improve your ability to actively listen if youwant to grasp the needs and concerns of your stakeholders. Being able to clearly and concisely communicate complex ideas is a crucial aspect of good communication.
Skill 5: Leadership and Management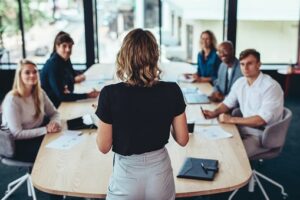 Skill 6: Data Analysis and Interpretation for Business Acumen
he top skill for generating business acumen is the ability to analyze and interpret data. In today's business world, there is an abundance of data available, and being able to extract insights and make informed decisions based on that data is critical for success.
To develop this skill, individuals need to be able to collect, organize and analyze data from various sources, including financial reports, market research, customer feedback, and sales data. They must also be able to interpret that data to identify trends, patterns, and opportunities for growth. This requires a strong understanding of business fundamentals, including finance, marketing, operations, and strategy.
Interpersonal and communication skills are also important for generating business acumen. The ability to collaborate with others and communicate insights effectively is essential for aligning stakeholders and achieving business objectives.
In addition, individuals with strong business acumen must be adaptable and able to respond quickly to changes in the market or industry. They must be willing to take risks and make strategic decisions that align with the organization's goals and objectives.
Overall, the ability to analyze and interpret data is the top skill for generating business acumen. This skill allows individuals to make informed decisions that drive business growth and success.
Wrap Up on Business Acumen
For managers to successfully inspire staff, form productive teams, and steer the firm toward success, they must possess excellent leadership and management abilities. Setting a vision, motivating people, and setting an example are all aspects of leadership. Planning, organizing, and controlling resources are all aspects of management that help reach predetermined goals.
Understanding your leadership style and how it impacts others is a prerequisite for developing leadership and management abilities. Also, you must be able to encourage and drive staff members to reach their maximum potential. Delegating work, managing resources, and coming to wise judgments are all aspects of effective leadership and management.
In conclusion, acquiring good business acumen necessitates both information and abilities. You may be able to understand business circumstances, make wise decisions, and guide your organization to success by learning the five critical abilities covered in this article.
It is crucial to keep in mind that acquiring strong business judgment requires ongoing effort. Rapid change in the corporate world makes it necessary to acquire new information and abilities in order to keep one step ahead of the competition. Keep your skills current, look for new learning opportunities, and keep up with industry trends and best practices if you want to stay ahead of the competition.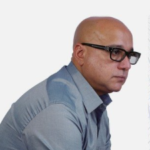 With more than 20 years of progressive experience as Program Manager and Project Manager had led complex IT projects/programs in a wide variety of industries in America, Latin America & Italia.
Mario Bisson Andini is an advanced Program Manager who is the founder of Bisson Training.
Tags:
business acumen skills
developing business acumen
how to develop business acumen