4 Tips for Sorting and Organizing Pallets for Successful Selling
Reselling is a popular business model many entrepreneurs and small business owners employ to make an extra profit. They typically source inventory through liquidation marketplaces and resell the items to their own customers, bringing in a proper full-time income. However, most of this merchandise is shipped in large sizes, making it more difficult for resellers to find the inventory they need to sell it to their customers. If this issue isn't resolved properly, it can lead to decreased profit and bad customer service which can truly hurt the overall business. Fortunately, there are many effective ways how resellers can deal with this problem and one is to employ good organizational skills. By properly decluttering and sorting liquidation pallets, and organizing pallets, you will help your business run successfully, generating more profit.
Purchasing  Liquidation Pallets in Your Business
Retailers require innovative ways to discharge all of this product due to the number of consumer returns and surplus inventory. While many businesses continue to employ conventional liquidators. Others are resorting to online B2B marketplaces. And these enable buyers to immediately access high-quality, brand-name items at a fraction of the cost. Additionally, with a diverse spectrum of product conditions, shipment sizes, and budgets, liquidation inventory is accessible to meet virtually every company demand.
You may be wondering what we mean when we state a broad variety of product conditions. That is correct. You may obtain brand new, good/fair, like new, mixed, salvage, grades A-E (for mobile), scratch & dent, and refurbished goods, as well as almost any other form of inventory imaginable!
And, happily, it's never been easier to purchase liquidation pallets! Through retailers' official liquidation markets, you can have an inventory of high-quality items. Also you can obtain huge discounts on top brands, and enhance revenues.
So, in this post, we suggest four basic tips for organizing pallets to effectively process them and increase your sales.
Prepare your space
When you are in the resale business, one of the most crucial things you need to consider is obtaining a proper space where you can unpack, process, sort and store the products. Although this mainly depends on the type of items you will be stocking, you have plenty of options available where you can keep the merchandise safe and protected.
For example, one option is to rent a warehouse space where not only can you store the items, but also receive orders and packages, and then ship them to your customers.
However, storing liquidation pallets in a warehouse also requires some planning, so make sure you consider all aspects in advance to make things easier.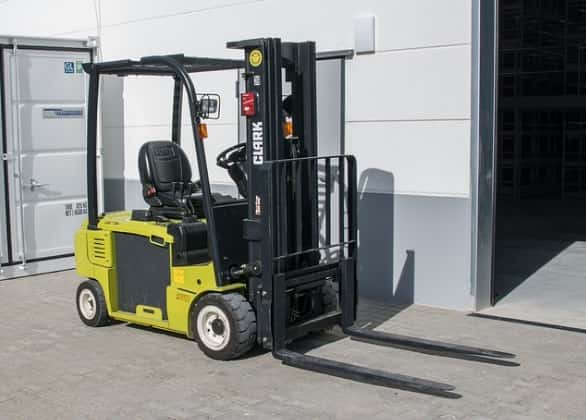 Catalog and label everything
Labeling your inventory is another effective organizational tool you should practice as a reseller. The best time to do this is when your merchandise arrives. Because it gives you the perfect opportunity to process all products. And ensure that all items and quantities are accurate.
There are several ways you can properly itemize and catalog the inventory. For example, using a label marker, duct tape or anything,you can stat. You can go a long way in keeping the items organized and easy to find. With just a quick glance, you should be able to see what goes where and ship the right product to your customer.
Sort inventory by category when organizing pallets
When you purchase mixed lots, the chances are your pallets will include goods of various categories. Therefore, it is recommended that you create a unique tracking system by dividing the inventory by category. So you will be able to locate the items easier. And pack them efficiently and ship them to your customers without any hassle.
The most common way of sorting your merchandise is by product type, appearance and the place where you intend to sell them.
For example, your tracking system could be created in the form of coded skew . This will assist you in finding the items in the warehouse storage, which will work only if the items were previously properly labeled.
Install racks and shelving for organizing pallets
Sorting of liquidation pallets doesn't only refer to labeling and dividing the products by category. But also to physically organizing them on racks and shelving. This comes especially in handy if you are operating out of a warehouse. Here you will have enough space to install sturdy racks and shelves where you can store your inventory.
Depending on the type of products you have, you have plenty of options on how you can store them on the racks and shelves. One common option many resellers use is clear storage bins with labels. Just remember to not stack the bins too high and always place heavier items on the floor and the lighter ones on the top.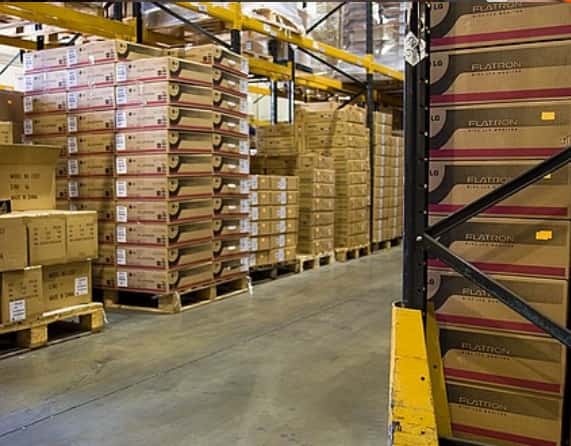 Final thoughts for organizing pallets properly
One of the key prerequisites for having a successful resale business is organization. Not only will sorting inventory make things easier for you to find the right items and ship them to your customers. But it is also a huge money-saving asset.
By employing good organization skills you are reducing the risk of having mismatching inventory and sending out the wrong order. Otherwise it may have a negative impact on your business and lead to dissatisfied customers.
If you need help with this, be sure to refer back to our post. And follow some of the tips mentioned here on how to properly organize your pallets and increase your profit.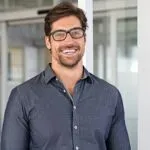 David is a dynamic, analytical, solutions-focused bilingual Financial Professional, highly regarded for devising and implementing actionable plans resulting in measurable improvements to customer acquisition and retention, revenue generation, forecasting, and new business development.
Tags:
how to organize pallets
pallet liquidation for resellers
pallet liquidation near me