All You Should Know About Comprehensive Car Insurance
Whats comprehensive car insurance? As a general rule of thumb, Comprehensive Car Insurance will payout the cost involved in repairing your vehicle should accidental or malicious damage occur. Or in the event that theft, fire, hail, or other drivers cause damage to your vehicle. In some cases, even if you are the party at fault, the insurance policy also pays out. There are also various add-ons available to comprehensive car insurance that could cover other incidents relating to your car. 
Extras Available To Beef Up Your Insurance Policy
Various add-ons are available to make your comprehensive car insurance policy one that truly suits your needs. Most of the time, these add-ons differ in price and availability from one insurer to another, so be sure to shop around and check if your insurer offers the add-on that you are looking for at a competitive rate. 
Windscreen and window glass cover
This add-on allows you to make a claim for repairs or replacements of your windscreen without having to pay out of pocket or minimizes the amount of money you do pay out of pocket. This is important given that windscreen replacements can be costly, and you cannot drive without a windscreen. 
This includes cover for fees like towing assistance, dead batteries, or even locking your key in the car. If you are intending to go on road trips, this is a good add-on to your policy. Be sure to understand the extent of cover by reading the fine print of the policy document before embarking on any trips to remote places, lest you find that what you thought was covered is actually not. 
Rental or replacement car
This add-on is useful as it provides you with a means of getting around while your car is in the workshop for repairs. This could take the form of reimbursement for a rental car, or the insurer providing you a temporary car for use out of their own fleet. 
What Are The Differences Between Compulsory Third Party Insurance and Comprehensive Car Insurance? 
This is a common question asked by many first-time car owners. In a nutshell, Compulsory Third Party Insurance as its name suggests is compulsory. You don't get a choice as to whether you take it up or not. At best, you only get a choice of which insurer you want to take it up with. As for Comprehensive Car Insurance, there are various variations to it, which you should seek to understand before going into comparisons. Whats comprehensive car insurance and third party insurance?
Broadly, four types of car insurance are available on the market. The first, as we already know, is Compulsory Third Party Insurance. This covers damages to any persons you cause injury to in an accident but doesn't cover damages to either your vehicle or theirs. This is the bare minimum insurance you must have and is often included in the cost of your vehicle registration fee. 
Secondly, there is Third Party Property Insurance. How this differs from the Third Party Insurance is that this covers also any costs associated with damage caused to the other party's vehicle or belongings. Note however that it does not cover damages to your own vehicle. 
Next, we have the Third Party Fire and Theft insurance. In addition to whatever is covered by the Third Party Property Insurance, it also covers damages to your own vehicle due to theft or fire. 
Lastly, Comprehensive Car Insurance covers everything covered by the aforementioned types of insurance, in addition to also paying out for eligible claims made for damages caused to your own vehicle, even if you are at fault. While the premiums on this type of insurance are the highest, it also provides you with the highest amount of coverage. 
How Much Does It Cost To Purchase Comprehensive Car Insurance? 
There are various factors that can affect how much premiums are payable for your particular insurance policy. More often than not, insurers will not reveal the exact factors influencing the price, but here are some of the more common ones: 
For young drivers under 25 years old, it is more likely they will be paying higher premiums for car insurance. Because they are deemed to be more accident-prone than drivers of any other age group. Young male drivers especially have been statistically identified to be the most at-risk demographic. Thus, if you want to save money on insurance, you could restrict drivers in your family to only adults aged over 25. 
Driving record and accident history 
If you've had a relatively safe driving history, you are typically regarded as low risk to the insurance companies when it comes to comprehensive car insurance. This can result in No Claim Discounts to your payable premiums, which can be quite sizeable. On the contrary, if you have been a reckless driver, you are more likely to be paying higher premiums as you are a high-risk client to the insurers. 
Sedans are generally considered safer to drive compared to trucks. They are also often easier to fix and have fewer modifications made. These could well affect the premiums payable. If you do intend to make modifications to your vehicle, be sure to consult your insurer before doing so, lest you nullify your policy. 
Certain neighborhoods are more prone to crime than others. Depending on your neighborhood address, you could be paying higher premiums if you live in an area with high vehicle crime, or in a high-risk area for earthquakes or bushfires. 
An excess is the amount that you pay out of pocket and is sometimes also co-deductible. This is necessary to prevent fraudulent claims, as well as claims for small matters. If you choose to pay a higher excess, you will likely be paying a lower premium. 
Conclusion
Now that you have read this basic guide to Comprehensive Car Insurance and learned whats comprehensive car insurance. We hope that you are able to find the right policy that best suits your needs! Even with insurance, remember to take care and stay safe on the road!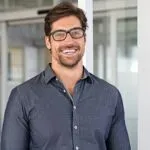 David is a dynamic, analytical, solutions-focused bilingual Financial Professional, highly regarded for devising and implementing actionable plans resulting in measurable improvements to customer acquisition and retention, revenue generation, forecasting, and new business development.
Tags:
comprehensive car insurance
comprehensive car insurance vs compulsory
whats comprehensive car insurance policty