Here's How To Save Money In Car Insurance
Introduction
Car insurance is required to protect you from financial ruin when you drive. It may not protect you from accidents but it can significantly reduce the costs that come afterward. Car damage costs, as well as medical bills that come after the accidents, can be the real killer when it comes to accidents. But how to save money in car insurance and find cheap car insurance companies?
Regardless of whether you have full auto coverage or basic liability insurance, it's important to choose car premiums like Youi that best suit your lifestyle. However, car insurance itself may be costly, so we have come up with a list of ways you can save money!
Multi-Car Discounts in Car Insurance Policies
Check if you qualify for a multi-car discount if you live in the same house and are related to someone who is driving. Generally, several drivers are required to live under the same roof to receive a discount.
Although it's common to pay more for insurance if one of the drivers is a teenager, you might be able to save some money if they have good grades. If they are scoring a B average or rank in the top 20% of their class, you might be able to get a greater student discount on their insurance policy, until they turn 25 years of age. This benefit can last for up to 39% depending on how well their grades are. To receive the discount, you need to show proof that your child is a good student.
Additionally, some companies offer further auto insurance discounts on car insurance and homeowners insurance if you bundle these policies together. However, you should check and see which discounts are applicable for you, first!
Drive Safe
This may sound like a no-brainer, but driving safely is something that everyone can do to cut down on their insurance rates. With the amount of in-car distractions today, this needs as much mentioning as possible. The more careful you are on the road, the more you'll lower the risk of getting into accidents and avoid potential moving violations. 
Several car insurance companies are known to offer safe driver discounts from 10 to 23%, depending on how well one's driving record is. If you frequently get into accidents, you may be considered a dangerous driver and thus be charged a higher price. 
Driving Courses
Did you know that insurance companies award more for those who have completed an approved defensive driving course? Drivers can further reduce the number of points on their license by taking accident prevention or defensive driving courses. Be sure to ask your insurance company about this discount before signing up for class. You need to make sure that you're getting enough insurance savings for putting in all that effort and money!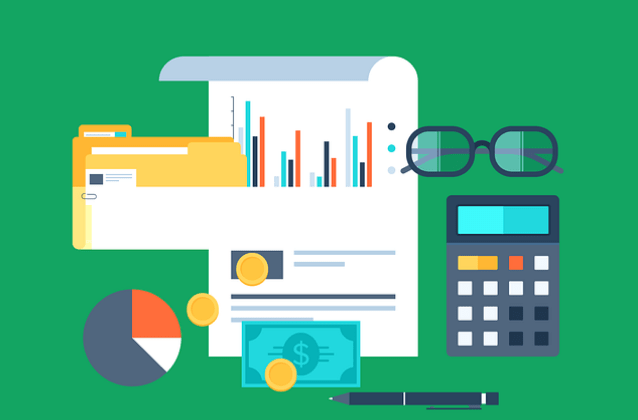 Expand Your Options
While it may be tempting to renew your insurance with the same company yearly thanks to familiarity and comfort, it doesn't hurt to get quotes from other insurance companies to see if they have better prices. You never know, you may be missing out on a better insurance package with better value for money! 
However, it is important to know that not all cheaper insurance packages are better. Some of them provide less coverage for essential things like theft or fire. So when you are expanding your option, you should always confirm the credibility of the insurance company you plan to buy from. You can do this by checking sites that rank the financial strength of these insurance companies. 
Downsize
Purchasing a large, flashy car is always exciting, but are you ready to fork out the expensive premiums for this vehicle? Downsizing your ride to a hybrid or an alternative fuel vehicle can save on a ton of money. Plus, not only are you paying for cheaper insurance, but you're also protecting the environment at the same. A win-win situation!
Increase Deductibles in Car Insurance Policy
Deductibles are the money you pay before the insurance company covers any accidents. Most of the time, the lower your deductibles, the higher you will have to pay for your annual premium. Conversely, by paying more in deductibles, you will pay lesser annual premiums. In the long run, this means you get to save up on your insurance costs as a whole!
Credit Rating
While insurance companies tend to look at your driving record before quoting you a price for your insurance, they also check a driver's credit rating. The better your credit rating, the higher chance you get to enjoy cheaper insurance prices. This is because a good credit rating reflects responsibility in an individual's lifestyle –– which translates into good driving habits and hence lesser chances of accidents.
Anti-theft Devices
Individuals can lower their annual premiums by installing anti-theft devices. You should check with your insurer what kind of devices are entitled to lower premiums, though. LoJacks and car alarms are two common forms of devices that you may want to look into! 
Installing anti-theft devices also serves as a great way to make your car safer and more secure. However, if your primary focus for installing these devices is to reduce the insurance premium, the cost of purchasing the device may not be significant enough to warrant the trouble. 
Location of Car Insurance Company
When moving from state to state, be sure to check the insurance prices in the state you're moving to. Because car insurance companies in there may offer better value insurance packages than the packages from the state. After all, there's no harm trying, better to be safe than sorry!
Pay As You Go
Some insurance companies offer a 'Pay as you go" service, which allows you to pay your premium about the mileage you clock annually. How this works is the company installs a telemetric device to track your driving. This allows you to qualify for discounts depending on the distance you drive, how you drive and when you drive. If you're a driver that clocks less than 10 thousand miles yearly, this service would be great for you to save money!
Only Spend On What's Necessary in Car Insurance Policy
There are many extra coverages included in your car insurance package that you probably don't need. Hence, it is good to review your insurance package and drop those that aren't directly beneficial to you –– this includes car rental coverage or even roadside assistance. For roadside assistance, some credit companies offer that service to cardholders, hence you may be able to cut that out from your insurance package and save money!
Conclusion
Regardless of whether you're a fan or not, having proper insurance can potentially save huge amounts of money and cover major financial liabilities, thus making it an absolute necessity. Let's face it –– the price of motor insurance will probably continue to rise, yet we all still need to purchase it. 
However, there are many things you can do to reduce the sting and make your car insurance more affordable. Remember to compare between different insurance companies to find one that fits your needs and budget!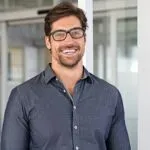 David is a dynamic, analytical, solutions-focused bilingual Financial Professional, highly regarded for devising and implementing actionable plans resulting in measurable improvements to customer acquisition and retention, revenue generation, forecasting, and new business development.
Tags:
auto insurance discounts
cheap car insurance companies
how to save in car insurance policy