7 Most Popular Self-Storage Technology Trends Used In Today's Self-Storage Facilities
On the surface, it appears that the storage industry is not technologically adaptable. After all, self-storage and warehousing are relatively simple businesses. and all it takes to succeed is a lot of empty buildings, locks, and electricity – right? However, self-storage facility owners and operators in the storage industry may disagree. A successful self-storage business requires maintenance, accounting, management, marketing, leasing, and self-storage technology trends.
More self-storage facility owners embrace technology to run their operations more effectively and efficiently, saving time and money. Self-storage technology continues to advance, allowing for a wider range of customer relationship management options. Other than that, technology-based equipment and operating systems save time for employees, increase opportunities for customer-led lease-up, and revolutionize functionality and security systems.
With that in mind, what is the current role of technology in your security measures, customer experience, and efficiency of operations? If it is limited or non-existent, you should investigate the current popular self-storage technological trends being used by facilities today:
1. Remote Monitoring
Companies must ensure that everything is in working order while customers monitor their units from their phones. The facility's responsibility is to ensure that customers' data is always up to date, regardless of when they try to access it. There are several amenities and control software available for remote monitoring. In addition, self storage access control systems enable businesses to detect and correct technical errors in real-time. As a result, contacting contractors and dispatching them to the troubleshooting site takes less time. When managers have less work to do, it is easier to ensure that all systems are functioning properly. When there was a lack of automation, simple repair work took longer than necessary.
2. Robotics in Self-Storage Technology
As the number of Millennials in the self-storage industry grows, they take numerous steps to ensure that the facility runs as efficiently as possible. A French company was the first to invent and establish robots to assist facility owners remotely interacting with their tenants. Since the invention of robots in France, several countries have followed suit. Robotics is a more immersive technological innovation than the previous ones. This measure aids operators in connecting their clients to live advisors who provide outstanding service in answering their inquiries. It also enables them to sign lease agreements and retrieve locks digitally.
3. Biometric and Bluetooth Locks
Two new security tools on the market quickly become the most popular (and sought-after) self-storage lock solutions. For starters, Bluetooth proximity or RFID readers can be properly installed on any existing self-storage unit and used even when cellular networks are unavailable. These locks detect the device and unit-specific Bluetooth signals and only lock and unlock when the device's owner/user is nearby. Second, new biometric fingerprint readers provide a computer-controlled security mechanism for units and customers. A single system can store thousands of profile pages. The equipment and operating system can be reused in an existing facility.
4. Self-Serve Kiosks by Self-Storage Technology
Maximum storage facilities strive to give their tenants or customers the most convenience. Self-storage technology aids facility managers and owners improve customer service and streamlining responsibilities such as basic customer service. Thanks to embedded software that can easily be integrated with a robust property management system. Tenants use self-service kiosks to provide constant access to the storage facility.
These kiosks are especially useful to efficiently store and report customer action in databases, allowing property managers to keep track of all operations. Self-storage facility providers place a premium on convenience. Storage companies invested in self-serve kiosks can speak to how beneficial the tool is in proper operating a facility. More intriguingly, working with mobile applications allows almost all activities to be carried out without the intervention of a property manager.
5. The Cloud
You can manage storage units from anywhere globally by integrating cloud services. The cloud system used in self-storage technology trends is a fantastic innovation. Databases can be accessed safely and reliably. It enables them to do their jobs much more effectively and efficiently. The same logic applies to storage facilities. It is easier for consumers to access data whenever they want by using the cloud. It is also a low-cost method because it eliminates the need for someone to troubleshoot and restore a database crash. Cloud services have a built-in cloud repair system that is so effective that database crashes are extremely rare.
6. Online Leasing for Self-Storage Facility Searchers
As previously stated, self-storage technology can diversify customer relationship management and the overall ease of use of your facility for customers. The main advantage is less reliance on staff time while providing on-site and online lease-ups 24 hours a day, seven days a week. The research-to-lease process for self-storage can take anywhere from a month to less than a day. Regardless of how long it takes the lead to choose a self-storage facility, most of their process is online. Make sure to provide the entire customer experience online, including leasing, contracts, application, and bill pay. Real-time pricing and availability updates provided by your operating system's inventory data feed are one tool that helps with this.
7. Mobile Applications
Mobile applications are the latest craze in modern society. They carry out a variety of tasks. According to experts, applications will continue to grow in popularity shortly. So, technology providers couldn't have picked a better time to make their business more application-oriented. Both consumers and operators can reap the numerous advantages of these apps. These advantages are briefly discussed in the sections that follow.
Website speed:Nearly 53% of visitors will abandon a website that takes more than 3 seconds to load. Mobile apps, on the other hand, are frequently faster. Renters can rapidly and effortlessly gain access to a self-storage unit. If bugs are slowing down an application, it can be easily updated.
Open communication:Many self-storage units contain valuable items such as antique paintings, furniture, and jewelry. Potential tenants should continue to ask management queries until they receive satisfactory responses.
Additional revenue:Customers are willing to pay more to gain access to premium functionalities. It's already a tried-and-true formula in a variety of industries. You can follow in their footsteps and create a pricing structure that will be financially profitable for you while also providing better service to the customers.
Conclusion on Self-Storage Technology Trends
The most pressing need for businesses, particularly self-storage, is to harness technology. Companies can make their customers' lives easier by providing adequate communication channels and payment options. It reflects your company's competence and assists you in understanding the issues and needs of customers on a personal level. So if you haven't harnessed the power of technology in your storage facility, use the above-said information as your guide and pave a successful future.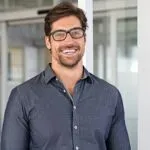 David is a dynamic, analytical, solutions-focused bilingual Financial Professional, highly regarded for devising and implementing actionable plans resulting in measurable improvements to customer acquisition and retention, revenue generation, forecasting, and new business development.
Tags:
self storage facilities
self storage providers
self storage services
self stroage technologies
self-storage technology