How Effective Fleet Management Can Build Your Brand
Fleet management creates awareness about your business locally, regionally, and sometimes internationally. When done consistently, it can help solidify the business identity, also known as the brand. Fleet branding is an important mobile marketing tool. So, what is fleet management, and how does it help brand building? 
What comes into your mind when you see a water service branded van? Well, for starters, your mind subconsciously records that there's a water company in your neighborhood. Secondly, suppose that you see machines, tools, and equipment after piping at the van, you can easily conclude that the water company is equipped, efficient, and reliable to offer top-notch services. Therefore, should you need water-related services in the future, you can quickly contact the said company and hire them.
That's the power of effective fleet management. It's one of the most effective mobile marketing tools. Through proper fleet management, your business, product, or services can reach thousands of people at a cost-effective rate. Marketing your business through fleet branding does other major functions that profit your venture.
What is Fleet Management?
Businesses or organizations use a collection of motor vehicles for commercial purposes to meet their objectives and goals. An example is using trailers to transport products from one branch to another in different countries. The collection of vehicles is known as a fleet, and it could include lorries, vans, trailers, or cars.  
Fleet management is, therefore, the process of managing the different activities involved in using the vehicles and making sure they're productive. There are many benefits of using fleet management. Here's how effective fleet management is in building your brand:  
1. Invest in Maximum Visual Impact
Most of the time, your vehicle will be in motion. Therefore, people will only have a chance to glance at it. Withing that window period, you should be able to market and sell your business which is called mobile marketing.
One of the ways to create maximum visual impact is by making your brand admirable. Invest in graphic designs that will make people stop and smile at the attractiveness of your brand. When designing the branding of your fleet, you can consider a full-body or minimalist size of the branding graphics, have the company's logo boldly printed, and consider sign-writing the company at the side and on the vehicle's back.
Whichever ticks your buds, be sure not to make the branding too busy. You can do this by printing only the critical information like what products and services you offer and the contacts to your company. Leave some information to create mystery and entice potential customers to contact you. You only have a few minutes to impress. Make them count.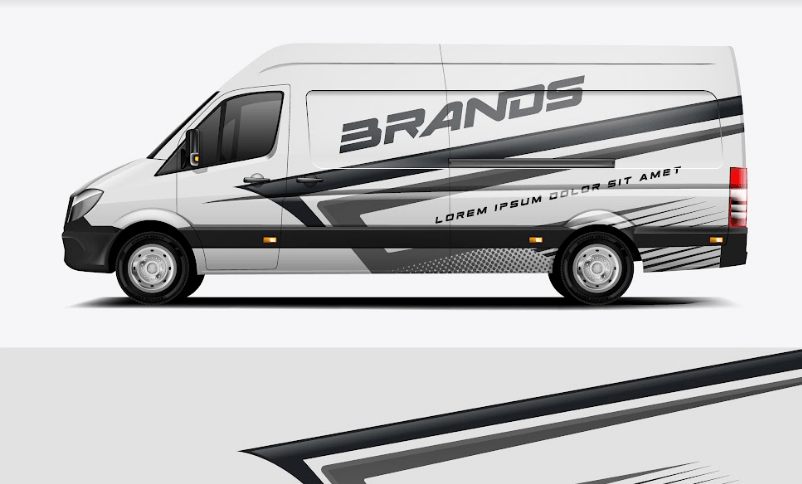 2. Think Through Your Choice of Vehicle
Before choosing your fleet, you have to think through the best choice to serve your business. Consider the activities of your business and the purpose of the vehicles. For instance, choose one with ample space if you want a car to carry equipment and tools for field operation.  
When your fleet looks like it's struggling to carry products, it may negatively affect the business' image and brand. People begin to question the company's capacity to deliver services  
3. Use A Specific Model of Vehicles Across the Fleet
Using a specific model and brand of vehicles significantly contributes to building the company's brand. Specific models mean uniformity and consistency, which brings out professionalism from the company.
When choosing the model, consider the business image you would like to display. For instance, if you deal in luxury products, you can select a luxury vehicle model to be used across the fleet. 
Additionally, using the same color and brand design on all the vehicles helps to create consistency. Consistency makes your company memorable, and memorability builds your brand by creating awareness.
4. Use Your Business Tagline
It pays to have your business tagline printed boldly on your fleet. The tagline communicates what the business is about, and helps to reduce crowding in the branding. If your business doesn't have a tag line already, consider using a killer line like 'You order, we deliver.'
5. Train Your Drivers
In this age of the internet and a growing cancel culture, you have to be intentional about everyone who represents your brand. The fleet drivers are equal employees to those who run office administration. Therefore, you have to make sure they're trained to drive the vehicles courteously and as per the law of different states.  
Should your driver be reckless, that will be the first interaction between your business and the new audience. If the interaction is already bad, potential clients will likely be biased towards your products or services. In some extreme cases, customers may share their experience on the internet, and in a matter of hours, your brand will be damaged. 
It helps when people associate your brand with safe and sane driving. It not only makes your brand popular, but potential clients are also more inclined to want to do business with you.  
Final Thoughts on Fleet Management
Fleet management is very critical in marketing your business and building your brand. First, it's affordable since you're killing two birds with one stone. Two, it reaches a broad audience within a short time since it's mobile marketing. Therefore, consider using the tips given above to make your fleet management effective for brand building.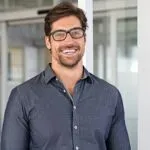 David is a dynamic, analytical, solutions-focused bilingual Financial Professional, highly regarded for devising and implementing actionable plans resulting in measurable improvements to customer acquisition and retention, revenue generation, forecasting, and new business development.
Tags:
fleet branding
fleet management
mobile marketing