Best Cloud ERP Systems to Try In 2022
Cloud ERP systems (such as Oracle Cloud ERP systems) are enterprise resource planning (ERP) systems that are hosted on the cloud platform of a software provider. Furthermore, cloud technology enables businesses to access their enterprise resource planning system from any location around the globe. Foremost, we know that ERP systems integrate with a company's resources, inventory, supply chain, customer relationship management, and finance departments. The considerations that lead firms to compare cloud ERP software systems frequently begin with a few key considerations that are important to them including the best small business cloud ERP options.
The monitoring of product quality, production and process monitoring, the rising use of analytics and business intelligence (BI) applications, and the requirement for more mobility are all becoming increasingly important requirements for organizations using new ERP software. Companies who are implementing ERP on the cloud are also concerned with how they can plan for and manage rapid growth efficiently. Informed by cloud-based ERP systems, manufacturers are more selective and effective in the growth plans they follow, resulting in mergers and acquisitions that drive cloud-based ERP adoption even more rapidly.
The fact that they invoice it on a subscription basis means that there are no large upfront expenses, which makes it more inexpensive in the long run. There is also a cost-saving benefit in that the system does not require any special infrastructure in order to perform properly. This architecture eliminates the need to gain any new gear or worry about the related maintenance expenditures that come with it. Another feature that distinguishes cloud-based ERP software is the short and simple timeframe required for deployment.
Best Cloud ERP Tool Suggestions
The ERP comparison process can be difficult, which is why we prepared this post to help you compare the finest cloud ERP packages available today.
#1: Oracle NetSuite:
Oracle Corporation has bought and is marketing NetSuite, which was formerly owned by SAP. A total of five suites are in NetSuite. And enterprise resource planning (ERP), customer relationship management (CRM), e-commerce, professional services automation, and human capital management modules do all the work for you. Besides, NetSuite to be implemented in multiple currencies and to manage multiple subsidiaries of an organization eases the life of large businesses.
NetSuite's financial management capabilities include built-in business information, which makes it a powerful tool.
This software's financial planning capabilities will save cycle times while also enriching your planning process.
Because of its order management capabilities, it will help to expedite the order-to-cash process.
Supply Chain Management, Manufacturing Management, and Procurement are just a few of the features and functionalities that are included with it.
NetSuite will improve the efficiency of company procedures. It comes with built-in business intelligence that blends data with visual analytics to provide actionable insights.
#2: Odoo Cloud ERP
Odoo is an open-source ERP and also CRM software. You have the option of downloading it or using it on the cloud. It has features for streamlining operations, creating websites, managing funds, customizing and developing. You have three options for hosting: cloud hosting, on-premise hosting, and the Odoo.sh Cloud platform.
Odoo applications will assist you in automating your company procedures.
Apps will be fully integrated into the system.
Odoo will assist you in automating and tracking every aspect of your business.
You will be provided with a centralized solution that will be accessible from any location and on any type of device.
Odoo's technological design is current and attractive, and as a result, its framework is one-of-a-kind. 5 million people use it to expand their businesses.
#3: Microsoft Dynamics 365
Microsoft Dynamics is a range of enterprise resource planning and customer relationship management (CRM) tools created by Microsoft. There are many Microsoft Dynamics products available, including Dynamics GP, Dynamics NAV, Dynamics AX, and others. Dynamics GP is the most widely used of these products. It is simple to interface Microsoft Dynamics 365 with other Microsoft products, such as PowerBI, MS Project Server, and so on. Whether you are looking for best small business cloud ERP systems or corporate sizes, Microsoft ERP can help everyone.
Among its many features, Dynamics 365 takes use of the cloud's combination of ERP and CRM operations.
This system comprises modules such as Finance and Operations, Sales and Marketing, Field Service, and other similar functions.
Dynamics 365 is a collection of business software from Microsoft that will allow organizations to manage leads, boost sales, and enhance operations.
It makes use of artificial intelligence, machine learning, and mixed-reality technologies, and it has the potential to give predictive help for sales as well as automated fraud protection.
#4: SAP S/4HANA Cloud ERP
For enterprise resource planning (ERP) systems, SAP is the market leader. SAP solutions are the most prevalent enterprise resource planning systems. And they account for a significant portion of the market. The software is SAP's enterprise resource planning (ERP) business solution for big organizations. It has extensive real-time data processing capabilities and can also work on-premises. Yet for the cloud, or in a hybrid environment, customers can personalize it.
High-Performance Analytics Appliance (HANA) is a relational database management system that runs entirely in memory. Besides that, the software is perfect for advanced analytics and data processing.
Features:
SAP S/4HANA includes sophisticated technologies like as artificial intelligence, machine learning, and advanced analytics.
An in-memory database and a reduced data model are available.
It possesses competencies and best practices applicable to a wide variety of industry sectors.
#5: ERPNext Cloud ERP
ERPNext is an open-source cloud-based enterprise resource planning software. Retail, distribution and trade industries are also ideal for it. It provides a 14-day risk-free trial period. Its cloud plan is $50 per user per month for a single user. You can get a quotation for a self-hosted version of the site. Over 5000 businesses use ERPNext. And if you look for best small business cloud ERP, this might be it.
Inventory management and manufacturing skills in ERPNext will be particularly useful to companies involved in distribution and logistics management. Accordingly, these functions will allow users to manage stocks, values, and inventory warehouses more effectively. ERPNext's product catalog and shopping cart module may also develop websites, which can is also for marketing by technically knowledgeable users.
Final Verdict: How to choose best Cloud ERP for you?
The objectives of the organization, efficiency, and marketing targets heavily influence the selection of ERP systems. During the selection process, it is important to evaluate the functional software needs, the underlying technology and future scalability. Our top 5 cloud ERP comparison, are merely the beginning of picking the finest cloud ERP system. The most crucial thing for your company to do is determine which section criteria are most critical. After that, then filter down your alternatives depending on these criteria. Depending on conditions, like only searching for best small business ERP tools, there is always a cloud ERP systems.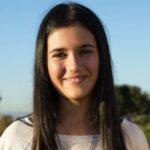 Writing, researching, and learning about project management and tech.
Tags:
cloud ERP
cloud services
Enterprise Resource Planning
ERP