Your Guide To Working Effectively With Offshore Agile Teams
Offshore software development teams are no longer a foreign term that they once used to be! Courtesy of the pandemic that restricted in-house operations, organizations switched to cloud operations, exploring more options for development and business. With teams that already knew how to run operations over the cloud and added to the cost-effectiveness of operations, offshore agile teams are now one of the most in-demand talents in the IT industry. That being said, agile frameworks are another thing widely used for in-house development. Why? Because in-house teams rely significantly on collaboration between teams and the Agile methodology helps with the same.
But with organizations moving over the cloud, many want to operate similarly for their offshore collaborations. But, how do you maintain seamless connectivity and increase productivity with your offshore agile teams? Let's figure it out with this weblog!
Steps To Redefine Productivity With Your Offshore Agile Teams
If you are struggling in terms of productivity with offshore software development teams, you need to redefine how you work, what you expect and communicate these visions and expectations to your offshore agile teams. We divided this general idea into simpler steps you can take to achieve the productivity you desire.
1. Have a Pre-defined Vision Statement
Before initiating operations with distributed offshore agile teams, you must determine the volume of tasks that need to be completed within a specific date. Using this as your first step will help develop a comprehensive Scope of Work (SOW) and present you with an overview of the project to your team.
However, you need to ensure that the Scope of Work is detailed and comprises reports, milestones, and timelines of deliverables expected from the team. Your project can be later subdivided into specific sets of tasks and several parts based on the end goal.
2. Start With A Clear Roadmap For Your Product
Once you're done with the vision statement for the offshore software development teams, it's time to divide the scope of work into time intervals, allowing you to create a development roadmap for your product. The roadmap designed for your product presents a high-level view of the tools to realize your vision.
This roadmap will immensely help your agile team to understand your expectations better and make the process clear for everyone involved. Therefore, you must create a specific goal and keep tracking the progress of your agile offshore team.
3. Conduct Regular Demos
By far, demos have proven to be one of the most-effective measures for developing products with offshore software development teams. The primary purpose of demos is to track your team's progress and understand what your team has achieved during the sprint. Further, to better understand whether your group meets the standard requirements.
Further, during the product demo, owners or team managers can develop constructive feedback and ensure the team is leading the right way. Also, it is important that you analyze positive and negative points, and come up with solutions to the problem.
4. Invest in Technology That Ensures Seamless Collaboration
Collaboration tools should become one of your primary measures to ensure effective communication with your team when working over the cloud. Therefore, we suggest you invest in technology that adds to the effectiveness of offshore software development teams.
Tools like Slack, Trello, and JIRA, ensure offshore agile teams that the collaboration workflow stays transparent and easy. While these tools don't replace in-house communication, they help to keep the team on the same page despite the difference in time zones and locations.
What Sets Offshore Agile Teams Apart?
What makes collaborating with offshore agile teams different than finding employees or people to work with locally? There are a few aspects of working with an offshore team in agile frameworks that might be more beneficial. We have listed three aspects of offshore agile frameworks that set them apart from the others.
1. Talented Pool of IT professionals
Since you are working with an offshore team, there will be a wide range of talents or professionals waiting to be discovered. In that sense, offshore agile frameworks offer a variety of professionals in their field to be part of your team. When you collaborate with a talented pool of IT professionals, you get unrestrained access to highly talented and skilled developers who understand their ways around the latest technology. These experts also add to the overall quality of the product.
2. Lowered Costs Of Operations
Having a bunch of talent in your in-house team might prove helpful. However, when it comes to the operational costs, it acts as a liability. Offshore agile teams save you from such hurdles of setting up an in-house working setup, employee benefits, insurance, training costs, among others. If you are just starting up or a small company that doesn't have enough budget for an in-house team, offshore agile frameworks and teams are a great alternative.
3. More Time To Focus On Core Operations
One of the most underrated benefits of collaborating with offshore development teams is that it saves you time! You can easily focus more on your core operation without worrying about the burden of ongoing projects. Since these teams are made up of professionals who can take responsibility for the project, you will be relieved to a certain extent and be able to focus on other aspects of the business.
Trust The Team You Collaborate With!
When you switch to operations with offshore teams, there's scope for productive, better output that will help you deliver better results. With our list of suggested tips around collaborating with offshore agile teams, we hope you utilize the aforementioned tips to get the most out of your business.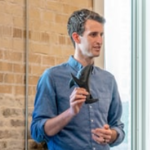 15 years' experience as a professional project management and strategy consultant. Director at Northwest Training and Education Co. which provides agile and scrum training service.
Tags:
Agile Project Management
agile teams
software development