Why You Need to Invest in Digital Project Management Training?
In a world of growing technological advancement and complicated digital projects, digital project management skills are indispensable for survival. Inefficient project managers could be a major cause in a project's failure. They might set the requirements wrong and mislead the whole development team. They might fail to coordinate different parts of the project and waste time and budget. Or they might even fail to report accordingly to the clients and lose their trust. As a result, many leading companies are aggressively investing in digital project management training and DPM courses to ensure the success of projects and mitigate the negative effects of inexperienced or poorly trained project managers. 
What benefits will you get out of digital project management training and what to expect from a proper training program?
What is digital project management?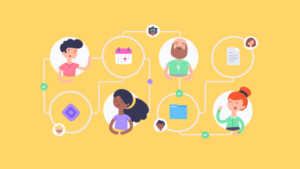 Digital project management involves the management of projects that are in digital form. Here, project management principles and approaches are still applicable, however, the nature of the project simply consists of digital elements which are at the core of the project. This includes the platform or application used. 
For example, social media campaigns, SEO audits, and software development can be considered as digital projects. 
For these kinds of projects, a digital project manager may be required to perform as a team lead to ensure the smooth progress of the project. This may include scheduling and assigning tasks and resources to ensure the project is completed within the allocated timeline and budget.
Benefits of digital project management training
1. Build and Improve Skills
The first goal of every training course is to help you improve or build your skills. A PMI survey shows that 81% of organizations prioritize the development of technical skills, while 79% focus on leadership skills, and 70% prioritize business strategy and  management skills. This goes to show the value of developing your project management skills to be functional in the workforce.
Digital project management training gives a complete boost to these skills. You can learn how to communicate better with your team and prioritize tasks, as well as learn key strategic skills like risk management, agile, and scrum methodology. 
Also, some digital project management training covers technical skills such as the use of task management software and other management tools that are essential for productivity and organization.
For project managers looking to understand best practices and become experts, training provides the opportunity to learn standardized processes and procedures in different areas of project management such as risk assessment.
2. Network
Training is usually a good place to meet people in the same industry as you. This makes it easy to access practical and current insight into the ongoings of the industry easily. Other project managers participating in the training can give advice based on their experiences. 
Also, it is easy to find opportunities within the training community. This includes job offers, learning how to use certain project management approaches and tools, and any other knowledge you may need concerning your industry. 
The good thing about this is the exposure to other project managers with different levels of expertise and skill sets. The networking channels available to you can include access to expert mentorship from tutors or participants who are experts in the field. Effective mentoring is a great way for individual and team upskilling.  
3. Become Certified
Training courses typically provide certification for participants or some kind of recognition. This is a great confidence booster for a project manager to compete in the industry. This certificate can be added to your resume to give you more credibility and make you a desirable hire to employers.
Recruiters are more likely to choose candidates with certification over non-certified candidates. Report shows that 87.7% of people in the US labor force have professional certification or license as against 57.8% without any certification.
Also, getting trained and certified can boost your chances of earning more. A global report shows that project managers with Project Management Professional (PMP) certification earn 16% more than non-certified project managers. In the U.S., the earning margin is 32% higher for PMP-certified project managers.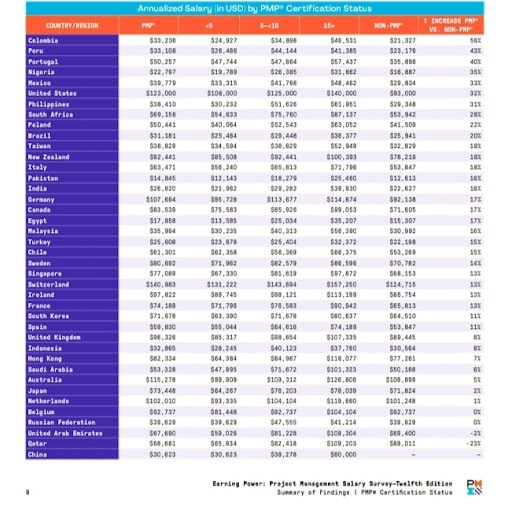 What to Consider When Choosing Digital Project Management Training
Before choosing a digital project management training to undergo, there are different factors to consider which can help you get the best benefit out of your chosen training program. 
Below are a few of these considerations.
Certification
An important part of project management courses is the certificate to prove your participation. Be sure to note what the program offers at the end of the training and only choose courses that offer some sort of certification or acknowledgment for your attendance. 
For certificate programs, the quality of the certificate given to you at the end of the program is an important consideration. Certificates that confer Project Management Professional (PMP) status or certificates endorsed by the Project Management Institution (PMI) are great. 
Topics
To get the most out of the project management training you want to undertake, the topics covered by the training should include the areas of project management you want to know more about. 
For example, 93% of organizations say they use standardized project management processes. You may want to find courses that cover topics on standardized practices.
Also, depending on your skill level, you may want to go for training programs that cover beginner-level or advanced-level topics. 
Format
The format of a training program can help you get the most out of the program. This is in terms of duration, lecture style, and the nature of the study materials for the training. 
For example, project managers who undergo training while maintaining a job may struggle with fixed-duration courses which are likely to affect work hours. In this case, choosing self-paced project management training will help you manage your schedule better to accommodate work and your training. 
Also, lectures that are held online through live video sessions or pre-recorded videos may be a consideration. Live sessions allow for more interactiveness than pre-recorded lectures. Even so, multi-participant live sessions allow you to connect with other trainees and build rapport.
It is important to consider study materials that are in formats you can easily work with. For example, 70% of U.S. adults say they can multitask while listening to audiobooks. This reduces study time and helps people maximize their time even while partaking in a course. 
Cost
Cost is a very important consideration when choosing a program, especially if you have a budget. You have to ensure the training program is within your budget so you don't encounter difficulties later on. 
For example, some project management tools you may need to practice within the course of your training may come at a premium price. 
However, staying within a budget doesn't mean you should compromise on the quality of training you want to get. It is important to ensure that the training program is worth the cost you are paying for it. 
To do so, take a good look at the modules and learning outcomes, also look at course previews, and get reviews from previous participants. Usually, courses that offer certification cost more. You may get an option of reduced cost for non-certified courses, depending on the course provider. 
Make sure to explore scholarships if they are available options. Alternatively, you can target the discount offer sessions for your desired training program and take advantage of it.
What are the Digital Project Management DPM courses:
If you're looking for a digital project management program that has all the benefits and features explained above, DPM courses are a good choice. 
The Digital Project Manager (DPM) is a leading resource platform for digital project managers to convene, discuss top issues, get trained, and get certified. Through the years, this community has grown to over 2000 professionals that help each other through meetings, masterminds, videos and podcasts, and informative articles. 
DPM is quite active in certified training programs and has provided training to more than 1000 companies worldwide including Adobe, Oracle, Sony, etc. 
The new DPM School program contains updated modules on various topics (called learning arcs) from digital project management essentials all the way to developing your project leadership style.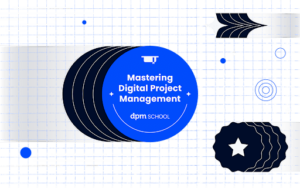 You'll learn how to plan and start a digital project, how to stay on track and within the scope, how to lead teams, how to tackle risks on the way, and a lot more. You also get DPM assignments and exercises to practice and internalize your learnings, and have access to a Slack group of project managers to discuss your issues and get help.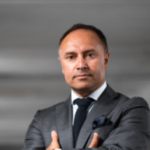 Victor Z Young is a Civil Engineer with 35 years of experience working alongside the executive team of various construction companies. Victor specializes in construction insurance, delay analysis, performance analysis and engineering. He holds a Doctor of Project Management from Northwestern University.
Tags:
digital project management certificate
digital project manager
DPM training