Top Video Marketing Trends 2023
Video marketing is one of the most practical methods for promoting products and getting them in front of more people. According to Hubspot, 88% of marketers say video marketing increases their investment return. Since the world of video advertising is changing,  your content must meet the goals and objectives of your marketing campaign. You must rework your video marketing strategies to stay sufficient and relevant. Top Video marketing trends 2023 rely on more than just visual graphics, techniques, and distribution. When making your video marketing more successful, a promo video maker is necessary to produce trendy, powerful marketing videos for your brand.
This post is for you if you're looking for video marketing trends to help you strategize your marketing plans for 2023.
The Takeaways:
User-generated content is considered the most sincere and reliable type of online content.
The fantastic way to demonstrate brand personality, inform your audience, and establish a personal connection with your society is through vlogs and social media stories.
What are the Top Video Marketing Trends in 2023?
Video marketing, such as a promo video, effectively reaches out to potential customers. Here are the top 2023 video marketing trends you can use to stay on top of the competition.
Search-Optimized Promo Videos
According to a study, videos have a 53 times higher likelihood of producing first-page search engine ranking than other conventional SEO strategies.
To rank highly in search results and be found more readily by potential consumers, it can be helpful to optimize your videos for search engines. So how to do it?
You must focus on three critical aspects:
Relevance
Backend Optimization
Consistency
Make them relevant.
Ensure that all of your promotional videos are current and relevant. Also, it would help if you had a specific goal in mind for your video strategy. You can think about the effect of your promotional video: does it educate your target audience, and is it entertaining to watch?
Maintain consistency.
Consistency is the key to increasing user engagement and ranking when interacting with your audience. Create video content that is insightful, relevant to your brand, and engaging regularly.
Optimize your content.
Increasing engagement is through specialized optimization techniques such as adding keywords, meta tags, and images and responding to feedback and comments.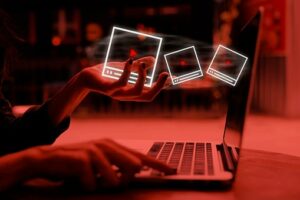 Live Video: Video Marketing Trends
Influencers are promoting products live on their social media platforms. Musicians hold virtual concerts while doctors publish live educational content.
Significantly, live videos will be around in terms of marketing trends. Consumers are increasingly interested in live video content. Furthermore, users generally enjoy video content and interact with it much more when it is live.
Social Media Promotional Video Stories
The story is yet another impromptu style of video content hugely popular on social media. Creating short videos using a promo video maker allows you to make video ads and promote your brand.
The simplicity and casualness of storytelling are social media stories' strengths. Without wearing out your audience, you can publish a couple of times per day, giving you more chances to interact with your followers.
Tips:
Post interactive content
Create polls, quizzes, or questions
Publish interactive content to communicate with your audience and foster brand loyalty. Use polls, questions, and quizzes to get your audience to engage with you and help you forge connections and a sense of community.
User-generated content (UGC)
UGC uses content targeting user experience. Find your audience's content and share it on your social media pages. It not only provides you with a cost-free material source but also encourages audience participation and engagement, fostering a sense of connection among your followers.
When compared to brand-created content, user-generated content is more genuine.
Here are the ways how to generate UGC promo videos:
Promote a contest
Hosting a giveaway
Collaborate with influencers to promote your brand.
Make use of product reviews from authentic brand users.
Repost user-generated videos about your brand.
AR/VR  Promo Videos
As technology advances and consumers desire more interactive content, augmented reality (AR) and virtual reality (VR) content is making their way into mainline video marketing trends. Traditional video may not always be sufficient, so brands should integrate these technologies into their video marketing tactics.
Even though AR and VR may never entirely replace the in-person experience, they will continue to be an essential strategy for video marketers.
Shop Promotional Videos
Users can shop immediately from a link within an app on social media platforms like TikTok. It is very convenient for users because they only need to click the video to make a purchase.
It is also a potent marketing tool because it reduces the potential work customers must do to make a purchase.
How to do it: Include shopping links in clear and direct advertisements, product reviews, and other, more informal videos.
Video blogs
Vlogs, also known as video blogs, are excellent networks for telling these stories. They're also a great way to share product or instructional information, which increases viewer interest and conversion.
Vlogging is a powerful, affordable way to inform your audience about the goods and services you offer. Vlogs are a great way to show off your brand personality,  keeping viewers returning for more.
Atomizing Promotional Videos as New Video Marketing Trends
Atomization includes repackaging the same clip content for different platforms and channels. Using atomization, you can take sections of the video and post them on other social media channels.
Transform your video content into the following:
As a podcast
A blog post that has been edited and includes translations or subtitles.
Create short videos for reels, TikTok, and Instagram.
Key takeaways are highlighted in a carousel post.
Make a teaser clip directing viewers to the whole clip.
Instead of starting from scratch to produce new content, you can save funds, time, and effort by video atomization to generate other types of content.
Prepare for a Change: New Video Marketing Trends
The truth of digital marketing is that the majority of results for most businesses continue to come from its fundamentals. The success of the campaign relies on how the marketing video is well-designed. So adapting to a change in your marketing video techniques will boost your brand success and ROI.
Is your company prepared to adapt to it? Prepare for 2023 using cutting-edge marketing video strategies and a powerful video maker tool. It will provide compelling and engaging promo videos and prepare you to communicate with your clients in fresh ways.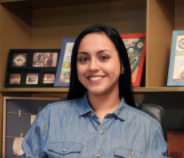 Vice President, İntelligent Design & Consultancy Ltd
Over 12 years of global & rich experience in Portfolio & Program Delivery Management in leading & managing IT Governance, PMO, IT Portfolio/Program, IT Products, IT service delivery management, Budget Management, and more.
Tags:
how to do video marketing
top video marketing trends
video marketing in 2023